>> Dec 27, 2009
I have been coming to this place since my brother was studying in Catholic High School (which is situated right behind this restaurant). That was like 12 years ago. Now, this place has also sprouted up in Mid Valley and also in Bukit Jalil.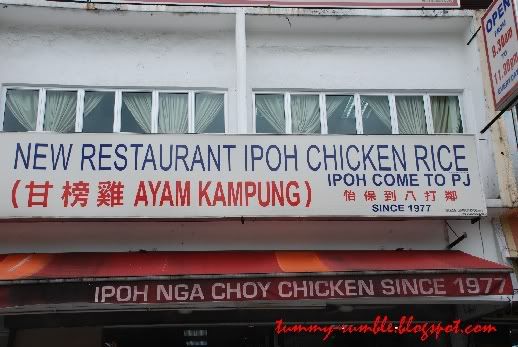 New Restaurant

Ipoh

Chicken Rice
Anyway, this place has been serving chicken rice since 1977 which is quite a long time. They are well known for their famous
Ipoh
nga
choy
kai
(bean sprouts and chicken).
There is a choice of
kampung
chicken or ordinary chicken cooked either by roasting or boiling. The boiled
kampung
chicken has a smooth and soft texture, which makes it their recommended dish at this place. There is also char
siew
and
siew
yoke available at this place.
As we were famished, we ordered a feast
(my younger brother eats like a pig)
. We ordered 1 whole
kampung
chicken, 1/2 a roast chicken, some meat balls, fried la-la, char
siew
,
siew
yoke, bean sprouts and braised pork with preserved vegetables.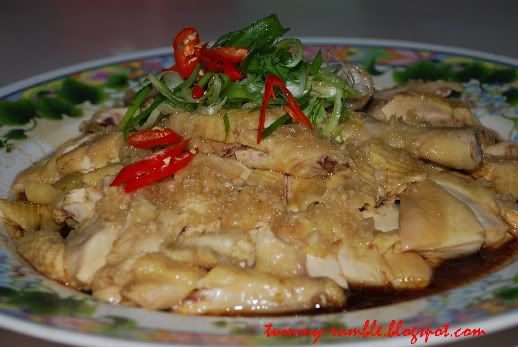 One Whole

Kampung

Chicken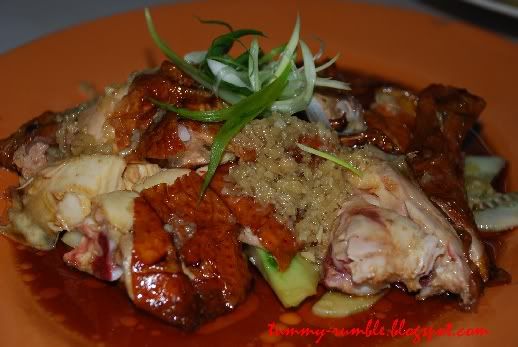 Half a Roast Chicken


The
kampung
chicken was soft and smooth with that almost perfect
consistency
. I must say, in terms of texture, it certainly fared better than the roasted chicken.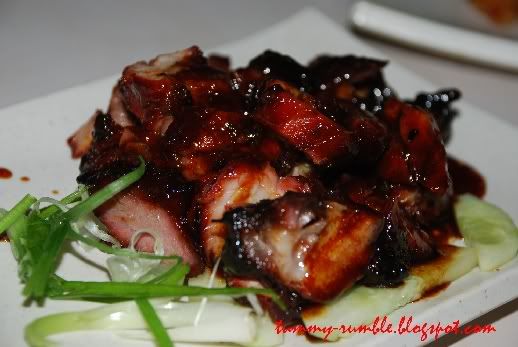 Char

Siew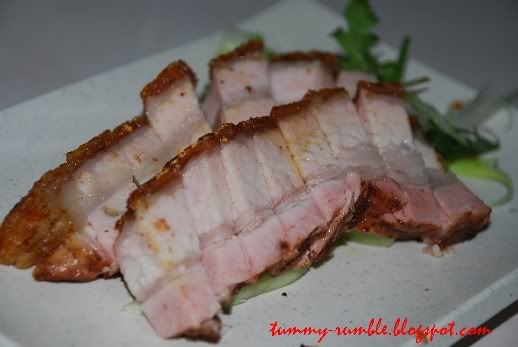 Siew
Yok
The char
siew
was a little too burnt and contained too much fat for my liking. The
siew
yok
too was a little fat for my liking. Nothing special about their roast meat.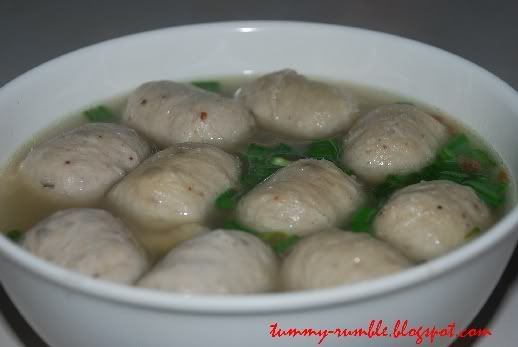 Meat balls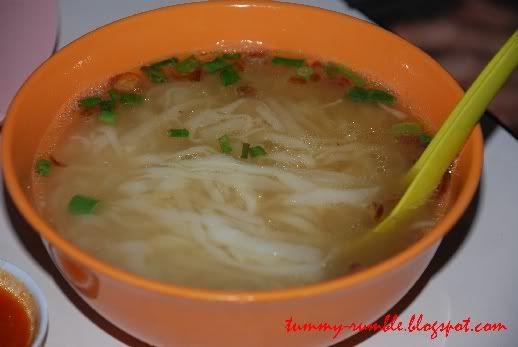 Their remarkable

Kuey

Teow
Soup
The meatball and
kuey
teow
however, was a totally different story. Their
kuey
teow
was smooth and didn't contain that strong
kuey
teow
flavour found in most places. Their meatballs too, were packed with that nice crunch. The balls are usually ordered in 5s. They come in a soup stock that is concentrated with MSG (
Ajinomoto
).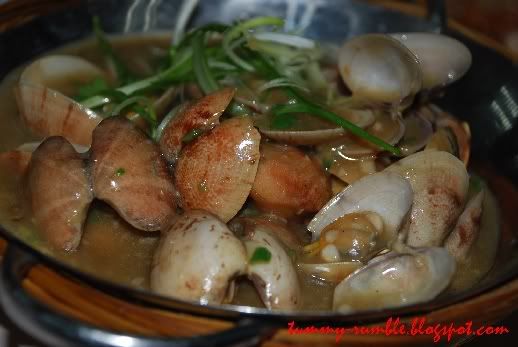 Fried La-La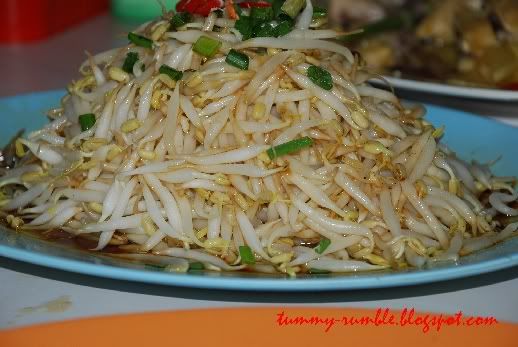 Bean Sprouts (Tao Ge in

hokkien

)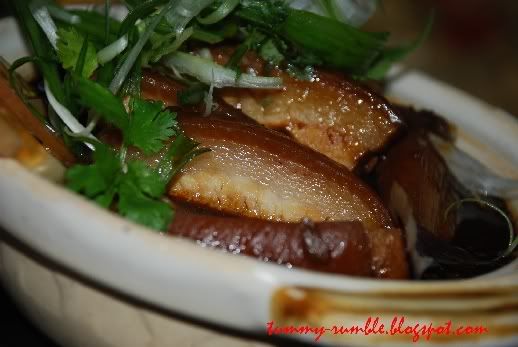 Braised Pork in Preserved Vegetables (

Mui

Choy

Yok
)
I am not really a big fan of
Mui
Choy
Yok
. I didn't really quite like the flavour (not that I liked it anywhere else).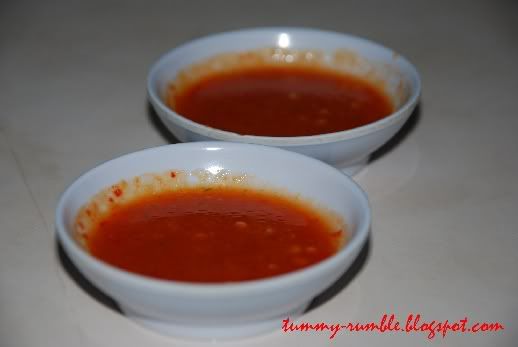 The most important thing in a good chicken rice is their chili sauce. If my memory serves me right, I feel that the chili sauce was much better in the past.
The bill came up to about
RM120
.
Thats
about
RM20
per person for that vast amount of food. However, an ordinary plate of chicken rice for 1 person is priced at
RM6
per person. It is priced at
RM9
if one opts for
kampung
chicken. Normally,
RM10-RM12
per person would be able to fill you up quite well at this place.
Overall, I must say this place has become more commercialised since the owner's son took over the business. The good thing is, food comes quickly and there is
consistency
in the cooking. The bad news is, I feel that the food is saturated with MSG which is not a good thing. However, if you excuse the excessive use of artificial flavour, I feel that this place still serves one of the best chicken rice in
Petaling
Jaya
.
Com'mon
, you can't expect too much for the price you're paying. I would still come back to this place if I'm dying for fast and not too bad chicken rice.
Restaurant rating:
6.5/10
Pricing
: About
RM15
per person.

*Ratings are based on

ambience

, service, value and food quality for the price you're paying. Opinions expressed are solely based on my personal experience
Map
to New Restaurant
Ipoh
Chicken Rice
Address:
107,
Jalan
Gasing
,
46000
Petaling
Jaya
,
Selangor
D.E,
Malaysia.
Contact:
Telephone number: 03-79560958
Opening hours
9.30am-11.30pm daily