>> Dec 21, 2009
Last Friday, we wanted to go for fish head noodles at Jalan Batai. However, since it was a public holiday, we were unsure if the place was opened, so we opted for Yuen Garden @ Puchong instead.

Restaurant Yuen Garden is very famous for their dim sum and is probably one of the best places to eat dim sum (tim sum) in Puchong. Yuen Gardens consists of two floors. We were seated on the 1st floor. Service tend to differ a bit depending on where you're seated at. Dim Sum is priced at RM3-5 unless one opts for sharks fin or abalone or something which would definitely cost more.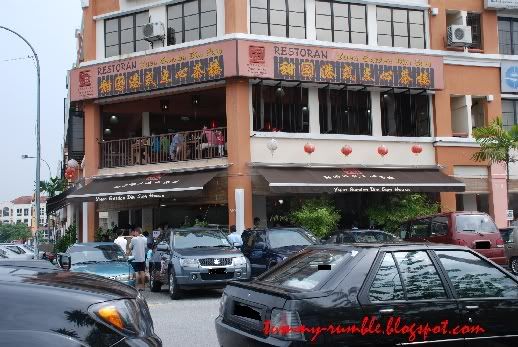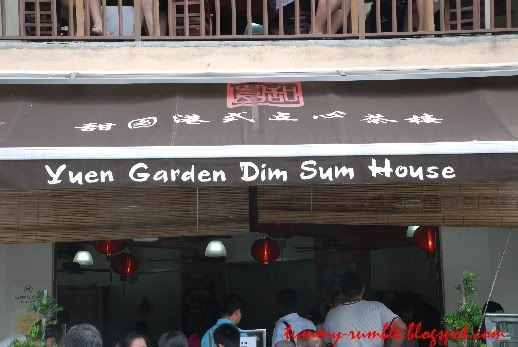 Restoran Yuen Garden


We started with the steamed stuff.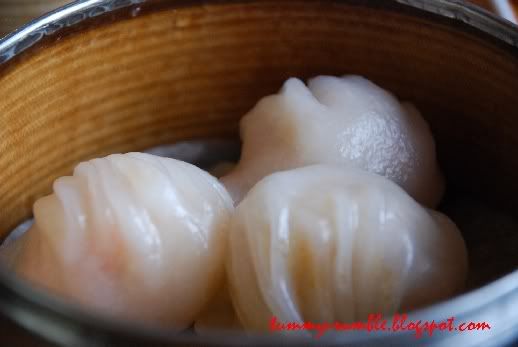 Har Gao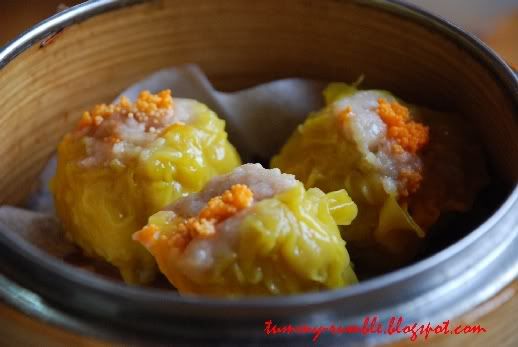 Siew Mai


I must say, the Siew Mai and Har Gao at this place lacked presentation, but they certainly tasted much better than
Axian Dim Sum
. The Siew Mai was packed with flavours and I didn't think it was too salty (contrary to what some people say). Their Har Gao was wrapped with that thin translucent layer which was perfect for the dish. Definitely one of their better dim sums.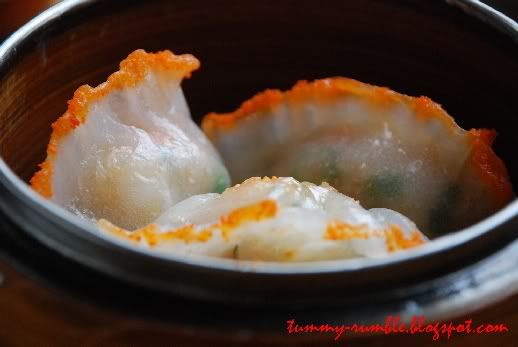 No Clue to the Name of this dish but it consisted of prawns, meat and peas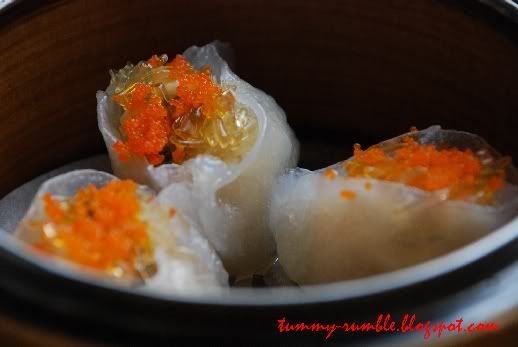 Scalloped Mai topped with fake shark's fin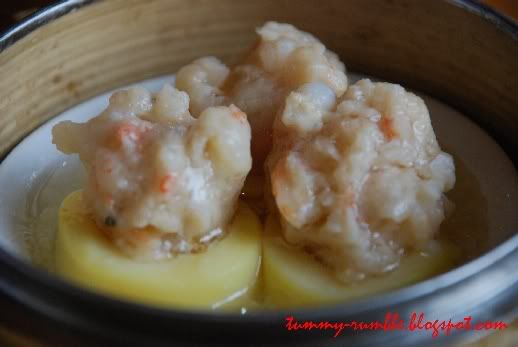 Japanese Tofu with Meat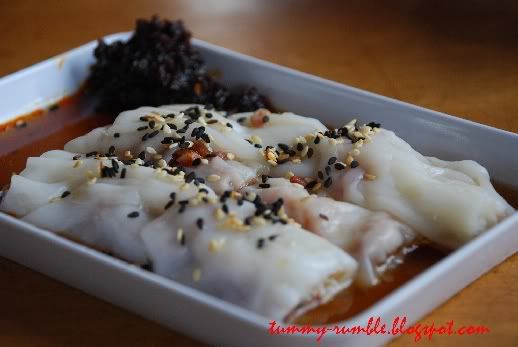 Char Siew Chee Cheong Fun
(Chu Cheong Fun)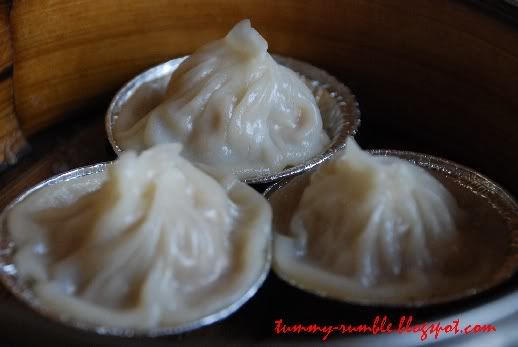 Xiao Long Pao (Siew Long Pao)
The rest of the steamed stuff that we sampled were just average. Nothing really to shout about. I would say they were not bad, but definitely could do better. Next came the fried stuff that were just out of the pan (they ran out when we just arrived)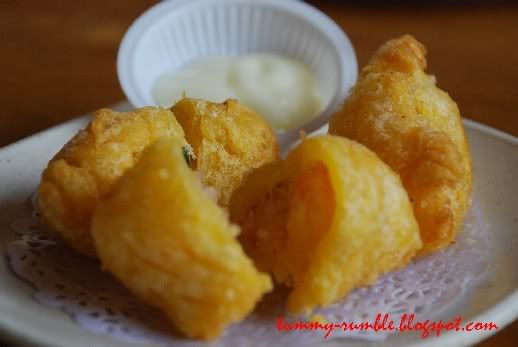 Salad Prawns


This is one of the worst salad prawns I have ever tasted. This dish is a total embarrassment to be classified even close to actual salad prawns. Their skin was too thick to begin with and it wasn't even crispy. I would suggest you try the
Axian Dim Sum
's salad prawns which is far superior to this.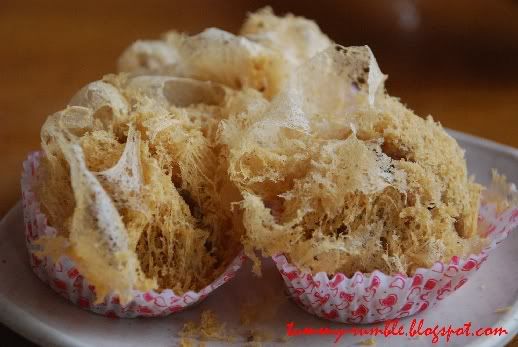 Wu Kok (yam filled with meat)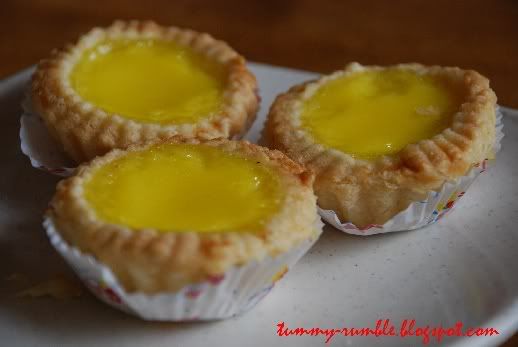 Egg Tart (Tan Tart)


However, these 2 dishes made up for that salad prawns. They certainly scored home runs themselves. The Wu Kok had a total different texture to the Wu Kok I've tasted at other restaurants. This new texture was somehow pleasing to the palate. the Egg Tart was flaky on the outside and soft and creamy on the inside.
The bill came to a total of
RM43
for the 3 of us. I would consider it fair price for dim sum in a proper restaurant. Between
Axian Dim Sum
and Yuen Garden, I would say both have their pros and flaws. Axian certainly know how to present their dish well to make it look appealing whereas Yuen Garden's food certainly did taste better (other than that salad prawns).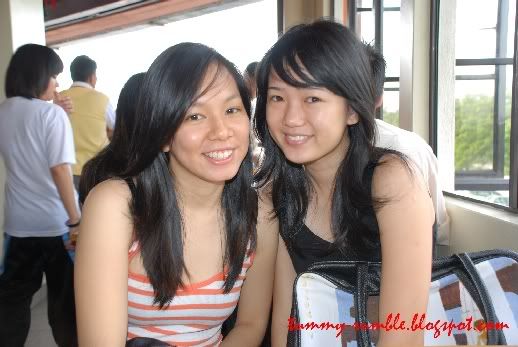 The 2 'pretty' girls


Special thanks to Megan and
Tammy
for organizing our food hunting session.
Restaurant rating:
7/10
Pricing:
About
RM18
per person.
*Ratings are based on ambience, service, value and food quality for the price you're paying. Opinions expressed are solely based on my personal experience
Map
to Yuen Garden Sim Sum Restaurant
Restoran Yuen Garden,
Jalan Kenari 18,
Bandar Puchong Jaya,
47100 Puchong.
Contact:
Telephone number:
03-8076 3818
Opening hours: very early to 3pm daily