>> Jan 24, 2010
I've heard a great deal about Duck King at Jaya One. I've walked past it myself but didn't bring myself to go in.

About a month back, my father wanted to bring me out for dinner. He wanted to bring me to eat some good roast meat. In fact, he wanted to bring me to Duck King.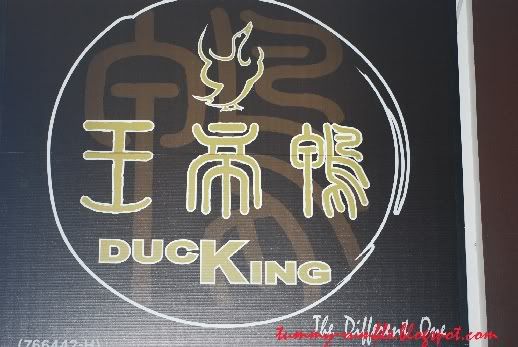 Duck King is located right in the middle of
Jaya
One, where parking is abundant. The restaurant was filled to the brim when we arrived. Anyway, we were seated after a 5 minutes wait.
As there were only the two of us present, we couldn't sample many of their other dishes. We went for their
siew
yok
, roast duck (
siew
ngap
), a tofu dish and
sze
-
chuan
soup.
Note: Don't eat Chinese food when there's only 2 or 3 people.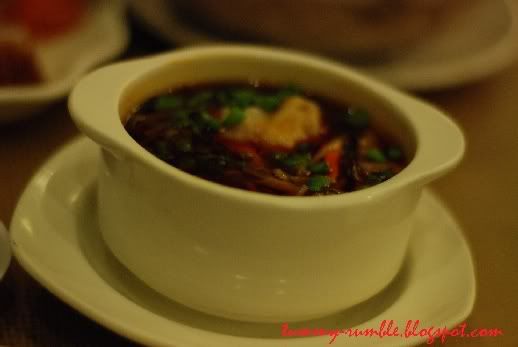 The soup was tantalizing with that slight tinge of sourness, but I would prefer mine a bit more sourish. I gave mine a good dash of vinegar. However, the soup was very good indeed. It was priced at
RM10.80
a bowl.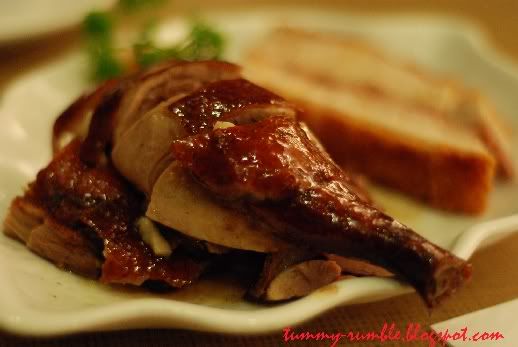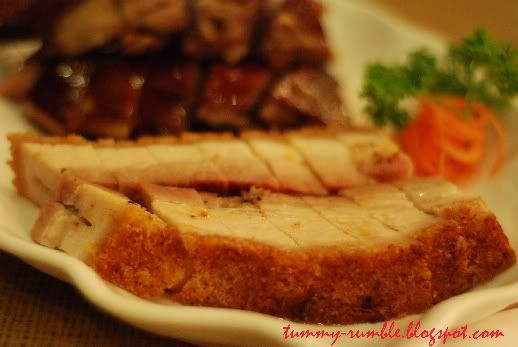 The duck was
okay
. However, I have to say that the
Siew
Yok
was one of the better ones I've tasted. I prefer my meat lean, and Duck King tend to serve their
siew
yok
with less of that thick layer of fat in between
Siew
Yok
. Even without the fat, the meat had that nice, soft texture when bitten into. Definitely a thumbs up to this dish. The combination of two types of roast meat came up to
RM28.80
.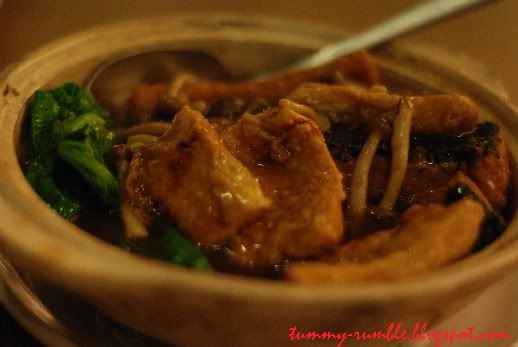 The
Tahu
/Tao Foo/Tofu is made in their restaurant daily. This dish was quite good. Really enjoyed it. It was priced at
RM22.80
.
I would most certainly patron this place again. The winner for the night had to be the
siew
yok
. A long time ago, somebody told me that the
Chinese
pastry with salted egg was very good at this place. I would certainly like to try it the next time I'm here.
Restaurant rating:
8/10
Pricin
g: About
RM50
per person.
Service: 8.5/10
Quality: 8/10
*Ratings are based on

ambience

, service, value and food quality for the price you're paying. Opinions expressed are solely based on my personal experience
Map
to Restaurant Duck King
Address:
8-G, Block M,
Jaya
One,
No. 72-A,
Jalan
Universiti
,
46200
Petaling
Jaya
,
Selangor
D. E,
Malaysia.
Contact:
Telephone number: 03 7957 9819
Fax : 03 7957 9809
Email: ducking@streamyx.com
Opening Hours:
Monday - Saturday: 11am-3pm, 6pm-10.30pm.
Sunday & Public Holidays: 10am-3pm, 6pm-10.30pm.