>> Jan 13, 2010
A couple of years back, Tiffanie actually introduced me to this place. She told me that this place has the best nachos that she knew off (which so far has been quite true). Dave's is located inside One Utama, in between the old wing and the new wing (2 doors from Canton-i), on the same floor as TGIF.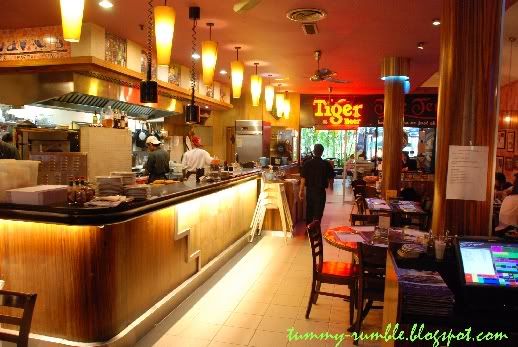 Dave's Cafe

Dave is a non-halal restaurant that serves some porky goodness (baby back ribs, pork knuckles, pork belly etc). Best of all, they use pork bacon, ham and salamis on their pizzas. One of the rare places in Malaysia that you can actually find not too bad pork dishes.
Anyway, this time round, I wasn't craving for pork, and as it was a weekday, Dave's has a
50%
discount on
ordinary
pastas. Thus, we went for the
carbs
instead. However, I have tried their pork dishes and I have to say their baby back ribs and pork knuckles were just average (but could be worth eating).
Our total order was 3 Cookie and Cream milkshakes (
RM10
each), a Chocolate Banana milkshake (
RM10
), a plate of beef nachos
(RM22)
, Caesar Salad (
RM19
), Salmon and Spinach Pasta (
RM38
) and Meatballs and Mushroom Pasta (
RM28
).
Some of the pasta dishes had a
50%
off to them for lunch on weekdays. Anyway, lets get down to the food.
Cookie n Cream (left) & Chocolate Banana (right) Milkshake
Well, milkshakes are just milkshakes. The milkshakes here was off the correct texture and not too diluted. Its quite hard to screw up a drink like a milkshake (although some restaurant still manage to do so which still amazes me). The milkshake at Dave's was not too bad, but nothing spectacular. How great can milkshake be?
Beef Nachos


I really like the nachos at this place. Definitely fare superior to the nachos you can get at
Chili's
(which standard has dropped way below average). The salsa and sour cream went well with cheese laden beefy nachos. The only thing missing was the guacamole. However, I could live without it. I still loved the nachos.
Caesar salad is one of Dave's Signature dishes. The salad is topped with an anchovy and egg emulsion, cheese (
grana
padano
), bits of crispy bacon, garlic croutons, boiled quail eggs and some tomato salsa. Definitely one of the better
caesar
salad that I've tasted.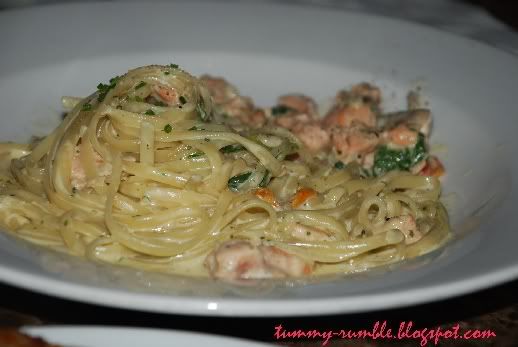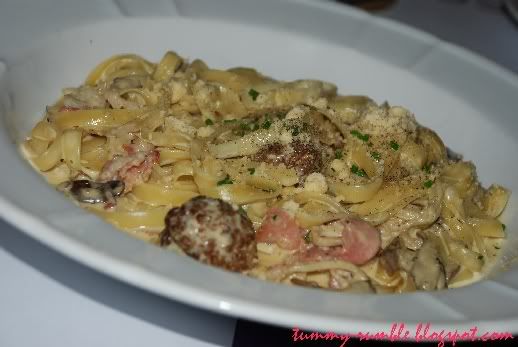 Meatball & Mushroom Pasta
The pastas were alright. Nothing really much to talk about it. Something that won't go wrong here.
I would certainly want to come back to Dave's. I normally patron this place just for their nachos. Anything else is just a side order. So, if you're craving for good nachos, you know where to go.
Restaurant rating:
7.5/10
Pricing:
About
RM50
per person (no promotion items)

*Ratings are based on

ambience

, service, value and food quality for the price you're paying. Opinions expressed are solely based on my personal experience
Map
to Dave's Cafe
Address:
Dave's Cafe (Opposite Burger King, near TGIF),
RC-1 Promenade,
Lot G209, Prome
nade,
One
Utama,
Ba
ndar
Utama,
Selangor D.E,
Malaysia.
Contact:
Telephone number: 03 7725 4017
Opening Hours:
as lo
ng as
One Utama is open?