>> Feb 22, 2010
When I first heard about this place sometime last year, I got lost trying to find it. Apparently, this place is a house turned restaurant, hence the difficulty in finding it. This place has about 6 or 7 tables only. Sometimes, there will be a slight wait before you get to find a place.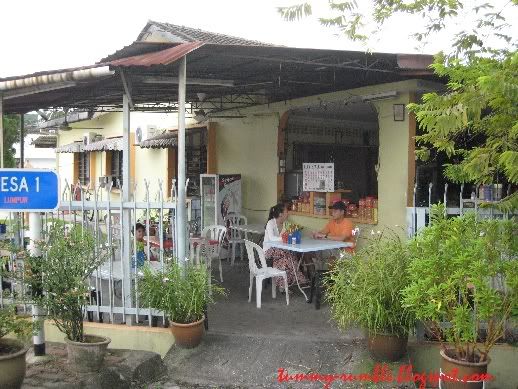 Lucy Stall
(don't ask me why it isn't Lucy's Stall)
The food served at this place sort of have that home-cooked theme to it. I would say the food served here is healthy, but it clearly had that distinct 'not so much MSG taste'. We ordered a large plate of fried pan mee each and some sui kow as well.
NOTE
: I would like to say that my compact camera didn't do justice to the food.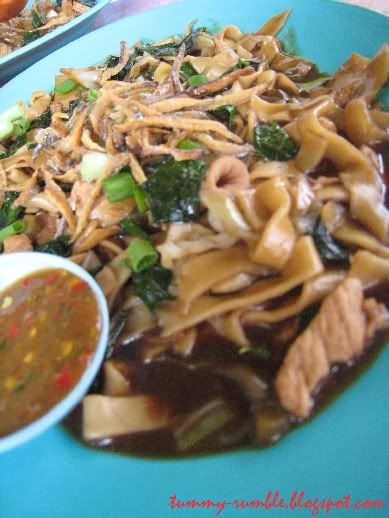 Fried Pan Mee
The fried pan mee at this place is unique compared to the dried version found at
Kin Kin Pan Mee
and
SS19's Lian Heng
. The pan mee came with lots of pork slices, some intestines, prawns, sayur manis, some shredded cabbage and fried ikan bilis. The noodles doesn't look so good but tasted quite good. Alright, I didn't think it was good at first. I was like 'wtf? So nice meh? so-so only', but had the urge to come eat this noodles again and again. It somehow tasted better every time I visited this place. **Wonders if they spike the food**. The large plate of noodles is priced at
RM5
.
NOTE:
The special sambal belacan does wonders to this dish.
We also ordered a combination of fried and soup sui kow to share.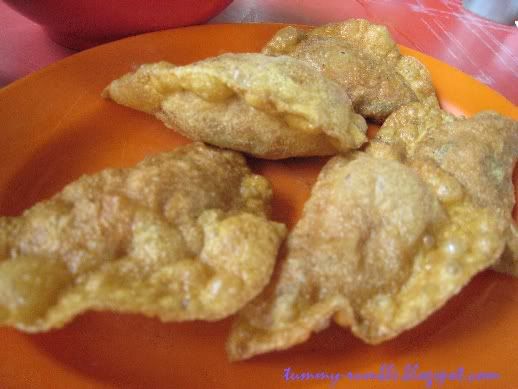 Fried Sui Kow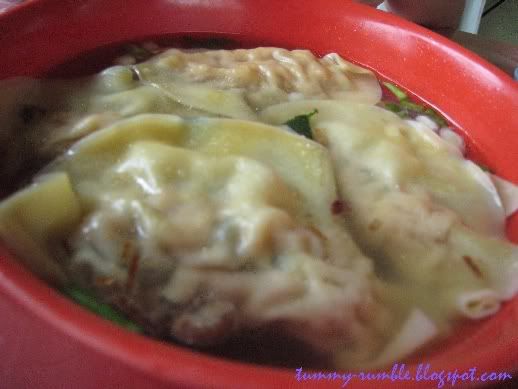 Sui Kow in a bowl of Soup
Priced at
RM9
for 10 pieces, the home-made sui kow make quite a nice side order. The dumplings are filled with chopped up carrots, black fungus and mince meat, and then fried or boiled in ikan bilis stock. I prefered the unhealthy version which came with that nice crispy skin on the outside.
Anyway, this is one of those place I have that sudden urge to go eat at. Typing this post out just made me want to patron this place tomorrow. Only complaint I have is parking can be a pain. However, this place is definitely worth a try. Cheers!
Restaurant Rating:
7.5/10
Pricing:
About
RM10
per person
*Ratings are based on ambience, service, value and food quality for the price you're paying. Opinions expressed are solely based on my personal experience
Map
to Lucy Stall, Fried Pan Mee Restaurant
Address:
341, Jalan Selesa Satu,
Taman Gembira,
off Jalan Kuchai Lama
Kuala Lumpur
Contact:
Telephone number: 012 223 9319
Opening hours:
5am-5pm. Closed on Wesnesdays.