>> Feb 4, 2010
A few days ago, I went to meet some friends at Taipan, USJ to yum cha. My friends being geniuses, then suggested that we head over to Snowflake @ SS15. Coincidentally, I just came from SS15, hence the 'WTF' feeling deep down inside. Anyway, since I'm always 'nice', I got bullied into driving them to SS15.

Snowflake is located on the 1st floor of one of the shop houses facing Asia Cafe. Parking can be a pain, especially at night.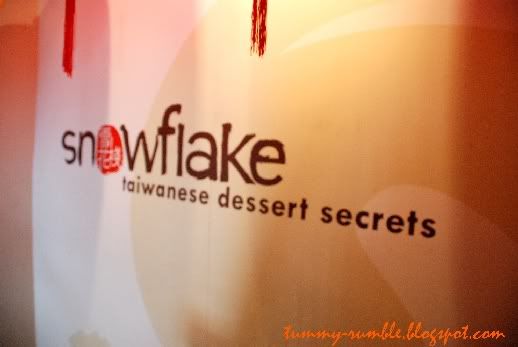 Snowflake

As all of us were quite filled up, we only ordered one dessert to share among the 3 of us. We went for their Snowflake Best Seller

RM5.50

, which consisted of grass jelly, grass jelly ice, taro and sweet potato balls and creamer.

They gave us this beeping UFO when we placed our order. This 'UFO' thing would vibrate and shake vigorously when your order is ready. One would then proceed to the counter to collect one's order.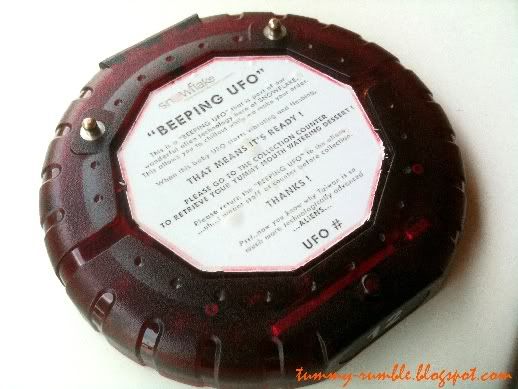 The order came after 10 minutes.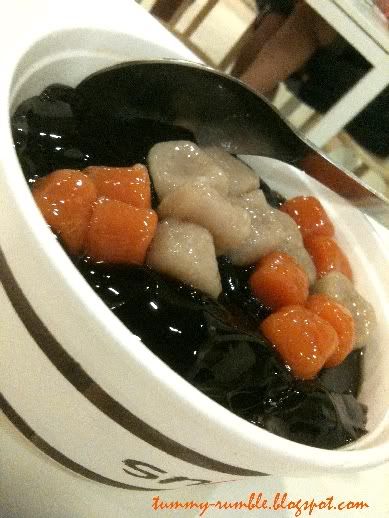 Snowflake Best Seller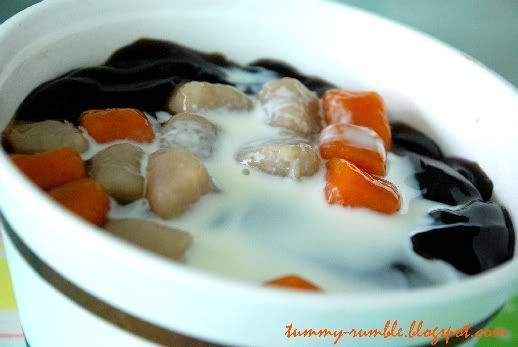 Snowflake Best Seller with Creamer

The Snowflake Best Seller was good. It wasn't too sweet, had some nice chewy yam and sweet potato balls to chew on and balanced with that ice cold touch. Certainly made a very pleasant dessert.

After tasting the Snowflake Best Seller, we were tempted into ordering more desserts. We chose the Sea Amber Jelly, which was their best seller of the month. The Sea Amber Jelly came with sea coconut jelly on ice with that concentrated sea coconut syrup along with some pearl (those found in bubble tea).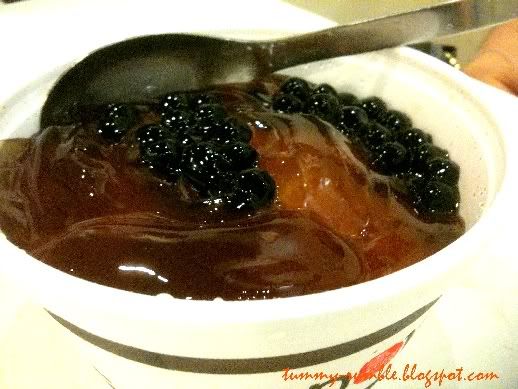 Although being a little too sweet for my liking, this dessert was good. After all, I am a big fan of sea coconut. We ordered 2 portion of this unique dessert.

I have not been exposed to many Taiwanese Dessert. With my limited knowledge in the field, I have to say that the desserts at Snowflake were good. I would prefer the ice to have been shaved a little finer to result in that melt in your mouth sensation. Nevertheless, I will most certainly be back for more.




Restaurant Rating

:
8/10
Pricing:
Under
RM10
per person.
Service: 8/10
Quality: 8.5/10

*Ratings are based on ambience, service, value and food quality for the price you're paying. Opinions expressed are solely based on my personal experience
Map
to Snowflake
Address:
Snowflake
No.61A, First Floor,
Jalan SS15/8A,
47500 Subang Jaya,
Selangor.
Contact:
Telephone number: 017-623 8966
Opening Hours:
1pm-11pm Daily.
Closed on Chinese New Year
Note: Snowflake has another branch at Pavilion KL, P4.01.00 & E4.01.00 outside Padini. Opening hours are the same as pavilion's.