>> Mar 4, 2010
A week before Chinese New Year, I was supposed to meet Megan and Tammy for lunch. Tammy is one of my regular food finding 'kaki'. Megan on the other hand, was somehow persuaded to come along.

Anyway, armed with my iphone as GPS, we headed over to Puchong Yong Tau Foo. The route was pretty straight forward. For people coming from Subang Jaya, I would advise you guys to take the USJ backway as its much nearer.

This Yong Tau Foo / Yong Tau Fu joint is situated right opposite SK Puchong Batu 14 school. Accessibility could be a problem during school hours. However, as we went for lunch at around 2pm, the road was clear and parking was a breeze.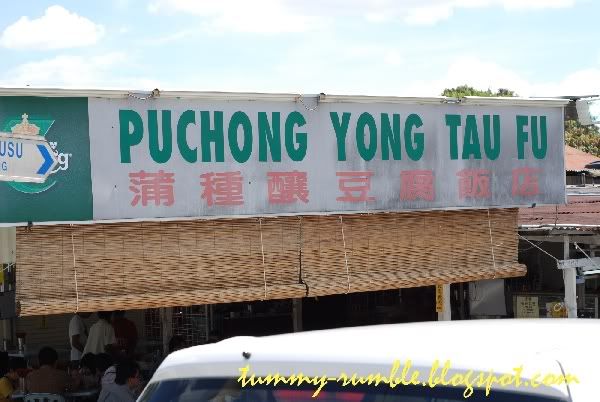 At
Puchong
Yong Tau Foo, the vegetables and other ingredients (foo
chok
, tofu, tofu puff,
tao
kee
) are neatly arranged on a table by the stoves. Diners would have to pick what they fancied from the baskets and hand them over to the
kitchen
staff who will stuff them generously with fish paste made from Spanish mackerel and chuck them into a hot wok to fry them until crispy. One can pick from a vast selection of
brinjals (egg plant)
, red chillies, ladies fingers (okra),
bitter gourd
and the various sorts of bean curd to be stuffed with that nice fish paste. Each piece of Yong Tau Foo is priced at
RM1
.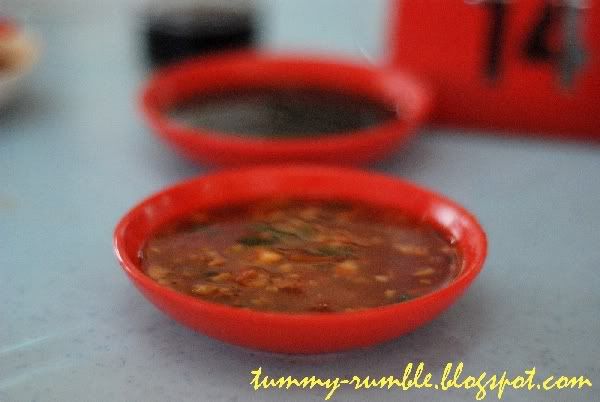 This sauce goes extremely well with the Yong Tau Foo. The sauce wasn't spicy at all. I figured it was made up of some
chilli
, sweet sauce and bits of garlic. Dipping the stuffed vegetables into it sure did justice to the food.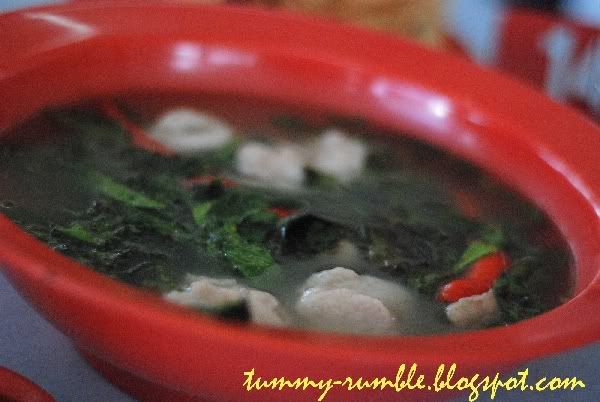 Vegetables served in

Ikan

Bilis

Stock
The vegetables are generously stuffed with fish paste and then served in a bowl of soup made up of
ikan
bilis
stock and '
sayur
manis
'. The soup was light and the
fish balls
had that nice bite to it.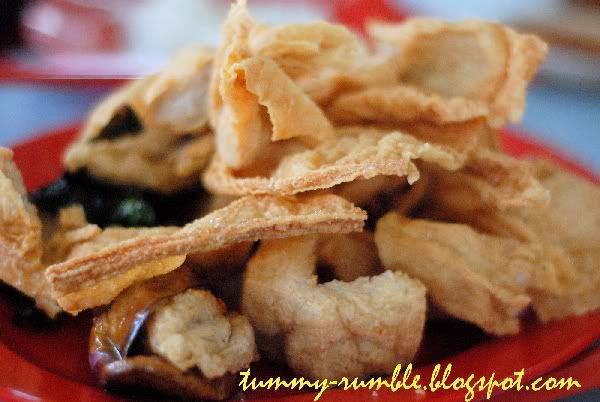 The deep fried items arrived straight from the wok, hence the extra crispy texture. The foo
chok
in particular had that nice crisp and 'cracking' sound when bitten into. Just describing it makes me want to eat it again. I liked the stuffed
brinjals
as well.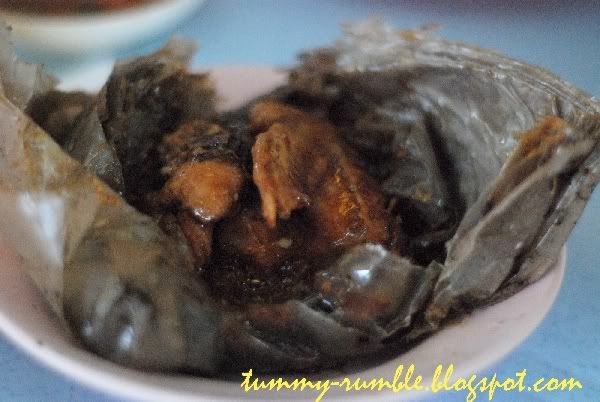 Paper wrapped chicken (

chee

pow

kai

)
The chicken was okay. It wasn't really anything special. If my memory served me right, it was priced at
RM3
a piece. The chicken was quite small in size though. However, it sure did made a change of flavour to the palate after consuming so many pieces of Yong Tau Foo.
All in all, it was a good meal. This Yong Tau Foo outlet certainly beat the Yong Tau Foo I had in
Ampang
(one of the 2 famous outlet). I certainly wouldn't mind traveling all the way here again for the Yong Tau Foo.
Restaurant Rating:
8/10 (a fair score would be between 8 and 8.5)
Pricing:
About
RM12
per person
*Ratings are based on

ambience

, service, value and food quality for the price you're paying. Opinions expressed are solely based on my personal experience
Map
to
Restoran
Puchong
Yong Tau Foo
Address:
Puchong
Yong Tau Foo,
Batu 14,
Jalan
Besar
,
Kampung
Baru
Puchong
.
Contact:
Telephone number: 019 678 8188
Opening hours:
11am until 9.30pm daily.
Closed on Mondays (takes one week off for
Chinese New Year
)