>> Mar 30, 2010
Finally, a proper place to indulge in burgers in Malaysia. Since having Gourmet Burger King (GBK) in the UK, I've been looking for a place to match them.

I read about this place in some magazine. Apparently, this joint serves the best burgers in town. So when I was given the opportunity to dine here, I jumped at the chance.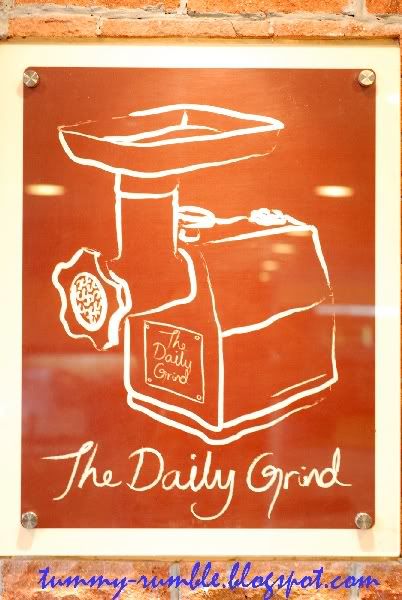 The burgers served at the daily grind are made fresh daily. Each patty is 180g of pure meat. The meats are supposedly cooked when an order is placed, hence a brief waiting period for the food to come. Even the sauces served here are made in-house and are completely natural.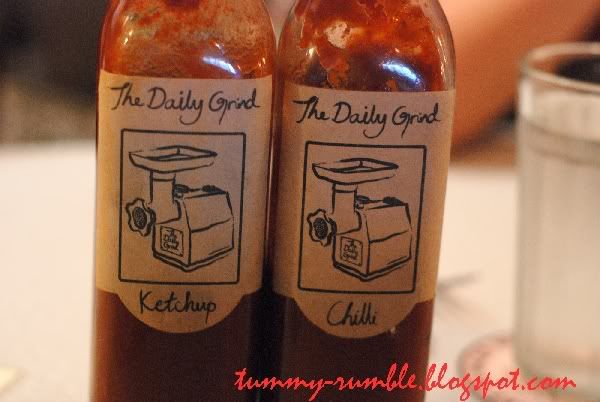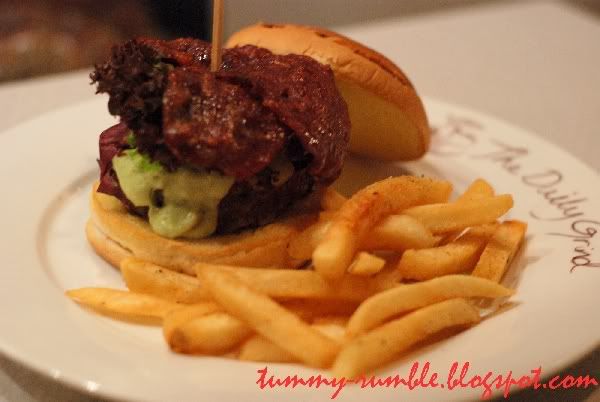 Imagine paying
RM27
for such a big burger. The burger comes with beef bacon, avocado and a good dash of BBQ sauce. It looked kind of good, I didn't taste it, so I shall not comment.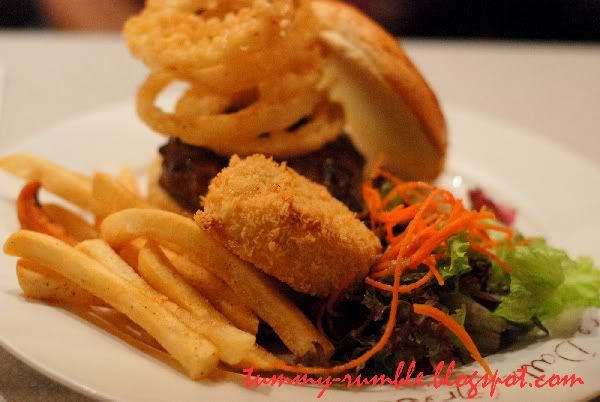 The patty is glazed with BBQ sauce, smoke grilled and then stacked on onion rings. The burger was alright. The burger resembles one of those kids favourite. It was
RM32
.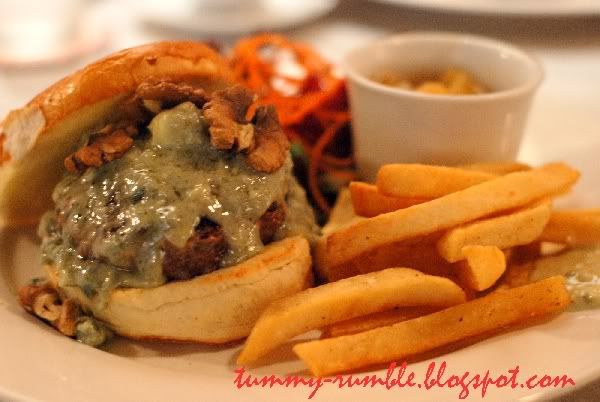 A generous amount of blue cheese
ladled
over a beef patty, served with walnuts and sweet and sour apple compote. I found this burger quite good. The blue cheese is no joke. This burger is not for those who fear cheese.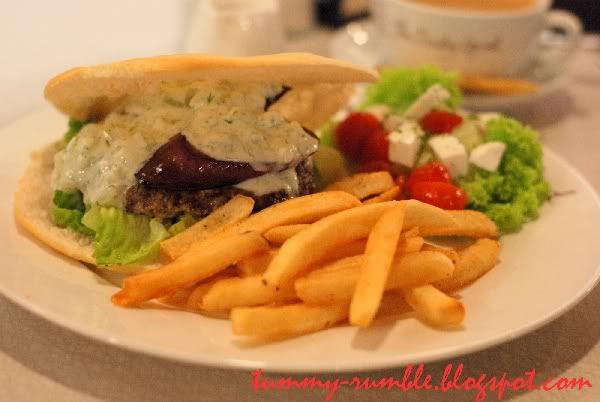 This burger is a lamb burger served in pita bread with
tzatziki
and grilled eggplant, accompanied by
Greek
salad and fries. It is actually their burger of the month. I found it a little bland in taste. Maybe I wasn't in the mood for
Greek
, but oh well.
All in all, this place serves good, fresh products which is what diners want. This place would definitely make a great place for a teenager or young
adult's
birthday party. The food was quite good and the environment was pleasant. I would have to say that this place probably serves the best proper burger in the whole of Malaysia so far. However, I personally feel that
GBK
is still slightly better (I haven't had
GBK
for a while now, I could be wrong).
Restaurant Rating:
8/10 (Ratings are only for places in Malaysia, hence the 8)
Pricing:
About
RM40
per person.
*Ratings are based on

ambience

, service, value and food quality for the price you're paying. Opinions expressed are solely based on my personal experience

Map
to The Daily Grind
Address:
LG8, Lower Ground,
Bangsar
Village 1,
Jalan
Telawi
1,
Bangsar
Baru
59100,
Kuala
Lumpur
Contact:
Telephone number: 03 2287 6708
Fax : 03 2287 6707
Website:
http://www.thedailygrind.com.my/
Opening hours:
11am-11pm daily