>> Mar 28, 2010
Since I had to go down to Seremban once more, I thought of going for the famous beef noodles in the market. Once again, the place was closed. Darn! I have make a note down somewhere that the place is closed on Tuesdays. Anyway, since shit happened, might as well make the best out of the situation and head on down to Seremban's 'best' Hakka Mee place.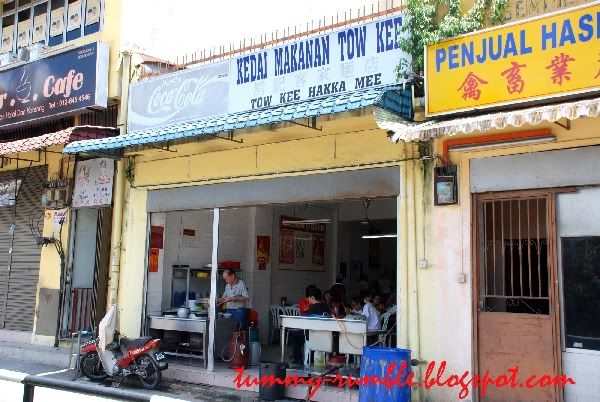 Tow

Kee

Hakka

Mee

Shop
Tow
Kee
was recommended to me by the star food guide book. I decided to give it a try since its the only
hakka
mee
place in the book. Parking can be a pain as this restaurant is along the main road. Oh well, the things I do for food.
The current owner of the restaurant inherited the business from his father. His father has been using a recipe brought from China to create his noodles. The noodles are boiled in water, then garnished with some minced pork and lard fritters. The combination of soy sauce, garlic and spring onions give that nice flavour to the noodles.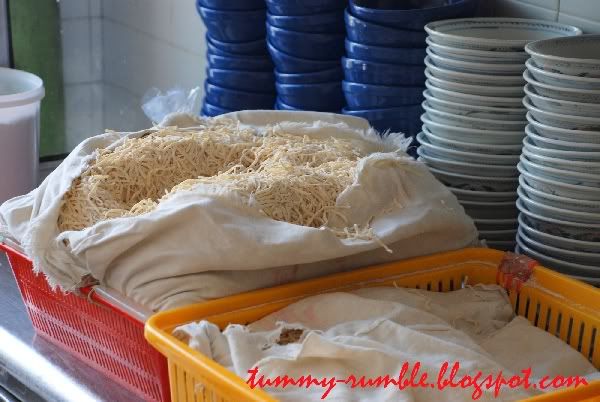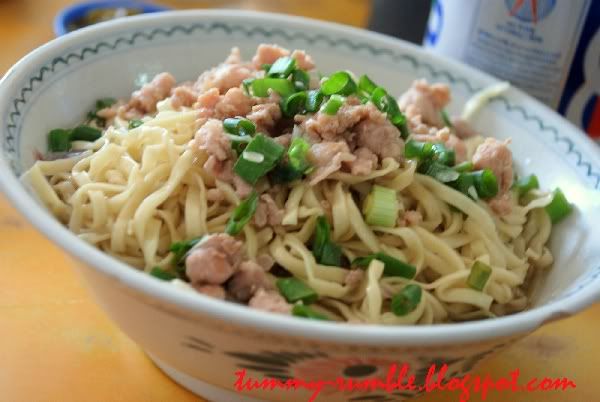 A bowl of noodle goes for
RM3.70
(regular). Compared to KL, this is definitely a deal man. The noodles had that nice bite. I found this noodles rather refreshing. The flavours were not too strong. The regular portion was enough to fill me up.
All in all, this place is the only
hakka
noodle place I've tasted in
Seremban
. I am not in the position to say if whether it is the best in
Seremban
, but it certainly is one of the best I've tasted. It sure tasted better than
Famous

Seremban

Favourites
in
Aman
Suria
.
Restaurant Rating
: 7/10
Pricing
: Under
RM5
per person.

*Ratings are based on

ambience

, service, value and food quality for the price you're paying. Opinions expressed are solely based on my personal experience
Map
to
Kedai
Makanan
Tow
Kee
(Tow
Kee
Hakka
Mee
Shop)
Address:
94,
Jalan
Kapitan
Tam
Yeong
,
Seremban
,
Negeri
Sembilan
Contact:
Telephone number: 016 340 9393
Opening hours:
12-5pm. Days off not fixed