>> Mar 18, 2010
Due to our community medicine project, I had to travel down to Mantin. Since we were already in Negeri Sembilan, I thought, why not stop by the Seremban wet market for their famous beef noodles.

Alas, the beef noodle stall was closed. This is what I seriously hate about 'days off not fixed'. Anyway, we decided to try the other recommendation, the famous Sotong BeeHoon at Hiong Kee.

The owner of Hiong Kee, starts work at 3am. He has to source his ingredients and start preparing his stock. He told me that he has been selling this dish for over 15 years. Hence, he managed to build a reputation for himself as the best Sotong Bee Hoon stall in the Seremban Market (there are many stalls in Seremban market that offer sotong beehoon).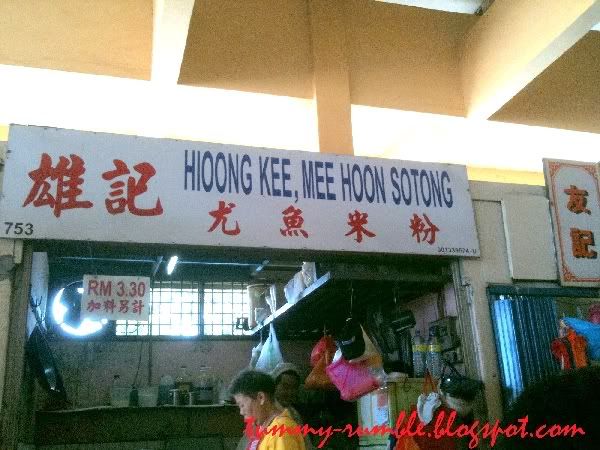 Hiong

Kee

,

Mee

Hoon

Sotong
Food in
Seremban
is relatively cheap compared to KL. A bowl of this noodles only goes for
RM3.30
.
According to the owner of
Hiong
Kee
(I didn't get his name), the
beehoon
is lightly fried and topped with gravy. The noodles come with slices of pork,
sotong
and some greens. This is a very popular breakfast item here.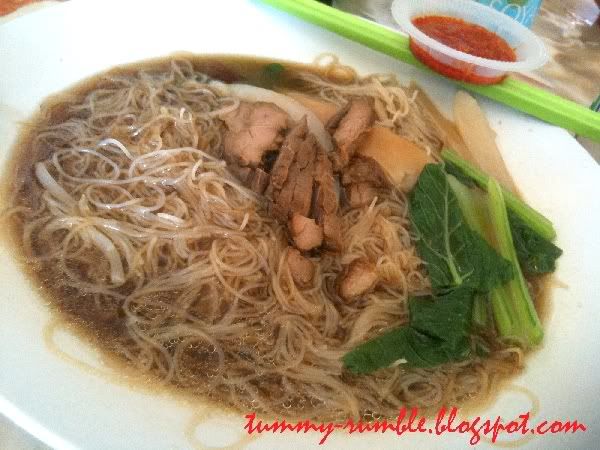 The noodles tasted quite alright. The
sotong
(squid) has a nice crunchy bite to it. It didn't have that strong squid smell to it. The
chili
went quite well with this dish. Hailing from KL, I found this dish rather unique.
According to the owner, a lot of KL foodie wouldn't mind the long drive to
Seremban
just to ta
pao
(take away) a few packets of
sotong
bee
hoon
and beef noodles from the
Seremban
Market.
I personally would not travel down to
Seremban
for this. However, if somehow find myself in
Seremban
for whatever reason, I certainly wouldn't mind stopping by here for a quick bite.
Restaurant Rating:
7/10
Pricing:
Under
RM5

*Ratings are based on

ambience

, service, value and food quality for the price you're paying. Opinions expressed are solely based on my personal experience
Map
to
Hioong
Kee
,
Mee
Hoon
Sotong
Address:
Stall 753,
Pasar
Besar
Seremban
,
Jalan
Pasar
,
Seremban
,
Malaysia.
Contact:
Telephone Number: 016 910 7357
Opening hours:
7.30am-2.30pm (or until runs out)
Closed on Tuesdays
Days off not fixed.