>> Apr 1, 2010
Situated next to VIP fitness (the new gym next to Carrefour Subang), This family run business has been pulling in a regular stream of customers night after night. Run by Sonny Cheah, wife and sons (Ben and Nick), this cosy little place is tucked away in a ground floor corner lot of an apartment building.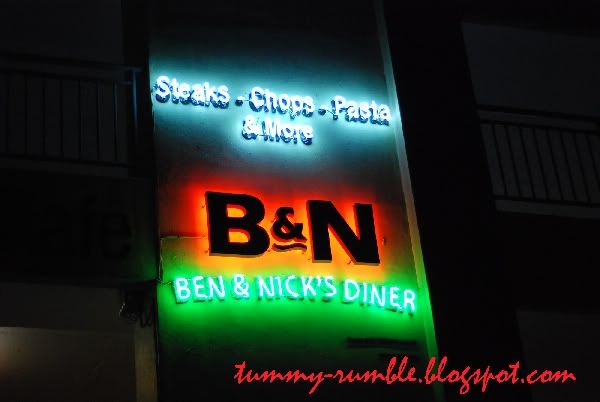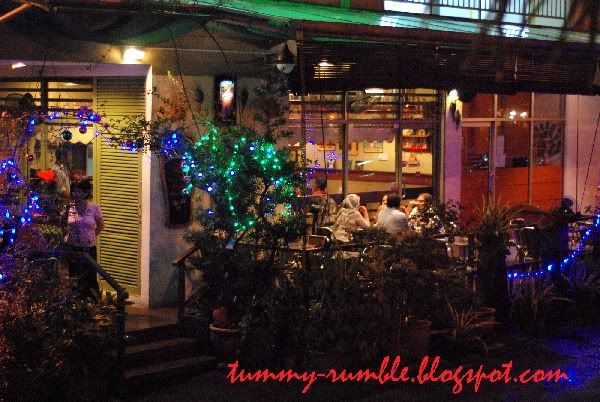 B&N Diner
The last time I was here, Ben was manning the kitchen single
handedly
. Since then, he has hired a chef to man the kitchen, giving him more time to chat with customers. He has a regular stream of loyal patrons who comes back almost every fortnight.
Since I'm a sucker for buffalo wings, we started with half a dozen of them.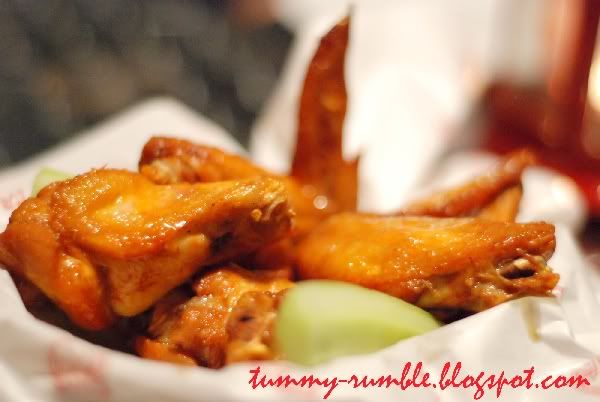 Priced at
RM13.90
for a 1/2 dozen, the deep fried chicken wings came coated with hot sauced and served with celery sticks. The wings were not bad. I had rather they gave a good portion of blue cheese sauce along with the wings to dip the celery in, but oh well..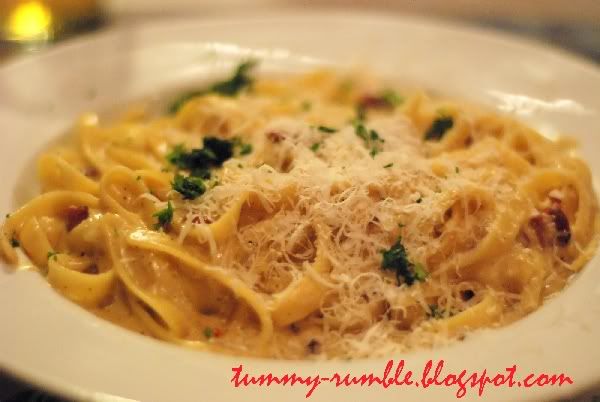 The
Carbonara
(
RM15.90
) was reasonably good. It was not overly creamy and the
Parmesan
and bacon taste was quite distinct. Recently after tasting
Buonasera's
@ SS2, I have to say that the
carbonara
at this place somehow seemed to taste better (Or maybe
buonasera's
wasn't good).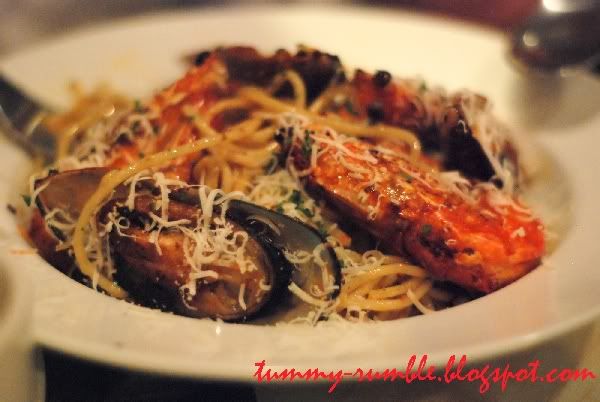 Since I had some minor procedure done on my leg, I was
advised
by my grandmother not to eat seafood (especially prawns). She said that prawns contain some toxin that causes the wound not to heal or something along that lines. Coming from a scientific background, I didn't really care but someone at the table insisted I shouldn't eat it. Oh well, I shall not be able to comment on this dish since I couldn't taste it.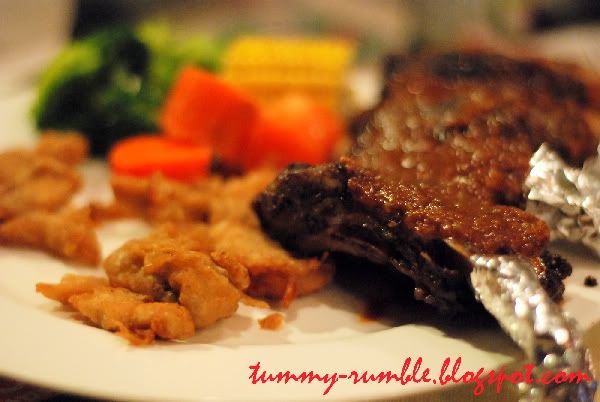 Beef Ribs & Chicken Tenders
The Ribs (
RM54.90
) came with pieces of small bite size chicken, a corn on the cob and some boiled vegetables. The ribs tasted just average. However, the meat came off the bone easily, which was a plus point for this dish.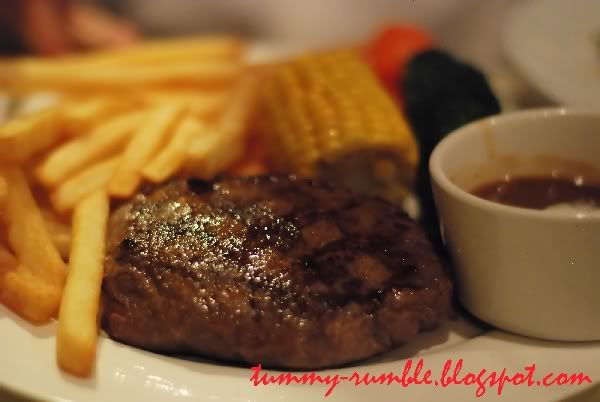 Rib-Eye Steak

The Steak (
RM54.90
) was very tender and nice. I was actually quite surprised with the texture and taste of the steak. It certainly surpassed my expectation. This had to be the winner for the night.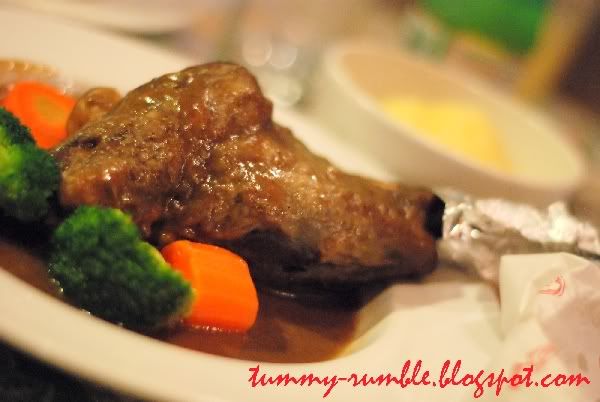 This lamb shank is the chef's recommendation. The lamb was cooked for at least 4 hours until tender. It had a nice, subtle pleasant taste. The problem with this dish was that the sauce was too thick. It was so thick till the extend that it made you full quite easily.
Since we only had 4 people but we ordered food for 5, we were way too full for dessert. I have to say that this place is one of those better food joints around
Subang
. You don't get many western places around
Subang
Jaya
. I personally would come back again to dine here.
Restaurant Rating:
7.5/10
Pricing:
About
RM50
per person.
*Ratings are based on

ambience

, service, value and food quality for the price you're paying. Opinions expressed are solely based on my personal experience
Map
to Ben and Nick's Diner
Address:
Beside
Carrefour
Subang
Lot G10, E-Tiara Service Apartments,
Persiaran
Kemajuan
,
47500
Subang
Jaya
,
Selangor
Darul
Ehsan
,
Malaysia
Contact:
Telephone number: 016 201 0189
Opening hours:
Monday-Fridays 12 pm to 2.30pm, 6pm - 10 pm
Saturdays -6pm-10pm; closed on Sundays