>> Apr 2, 2010
Ah Koong Eating House has been around in the back part of Taipan since Taipan first opened up. It used to be 2 shops, but I guess since business took a downfall, 1 shop lot space would suffice.


Normally, you stop to choose what you fancy at the entrance, whether it is Yong Tau Foo, the various types of sea fish, thai fish cake etc. Then, you choose your noodle type and whether you want it dry or in a bowl of soup.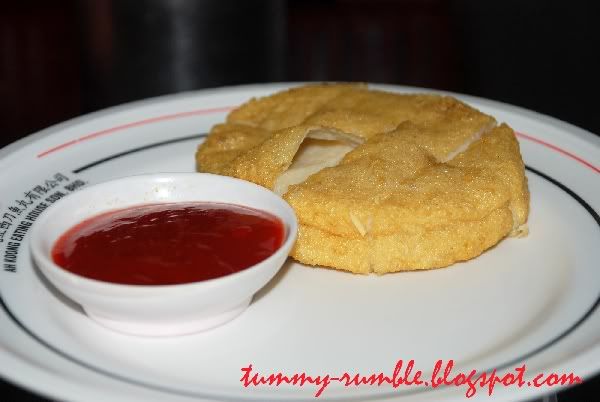 Crispy Fish Cake with Thai Chili Sauce
It used to be good, now its just edible. A fish cake is
RM3.80
.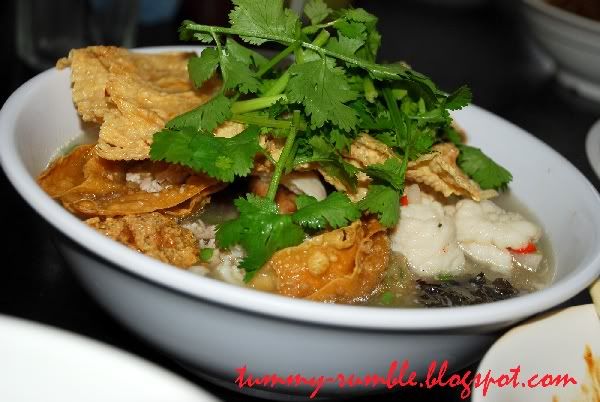 Priced at
RM1.20
per piece, the YTF is relatively expensive compared to other places. It was not bad.
Estuary Grouper, better known as Long Dan, Kerapu Naga, Giant Group or Goliath Grouper was cooked in clear soup and served with lots of coriander. I didn't know the dish was going to be
RM18
or I wouldn't have called it. The soup wasn't too overpowering, had a mild and pleasant taste. But, I found it a waste of money. After all, Long Dan are sought after for their skin. The meat taste quite similar to ordinary Group (or as what locals call it Samy Vellu) which is much cheaper.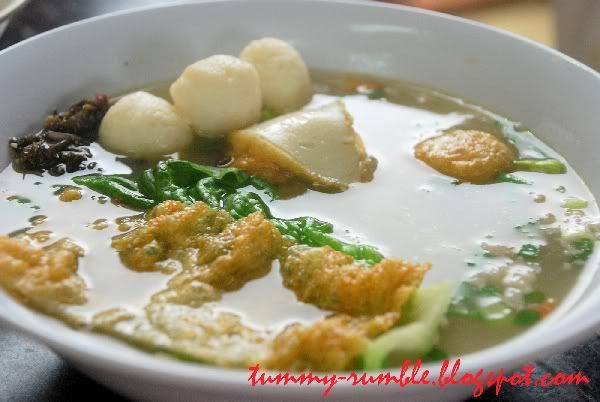 The fish ball was bouncy and had a nice bite to it (I'm not sure what made it bouncy, but I prefer not to think that boric acid was used in making it). The noodles (kuey teow, yellow noodles, mee hoon, low shu fun) were ordinary. A bowl goes for
RM5
.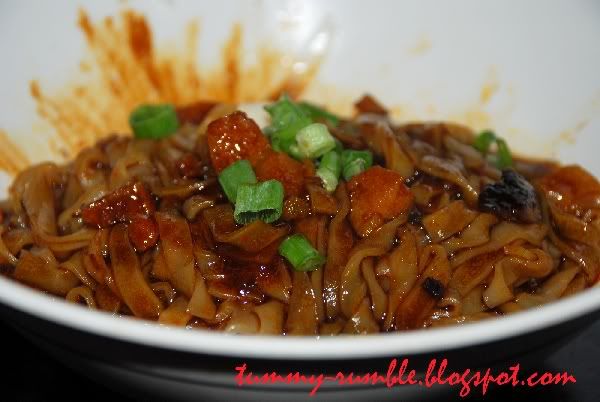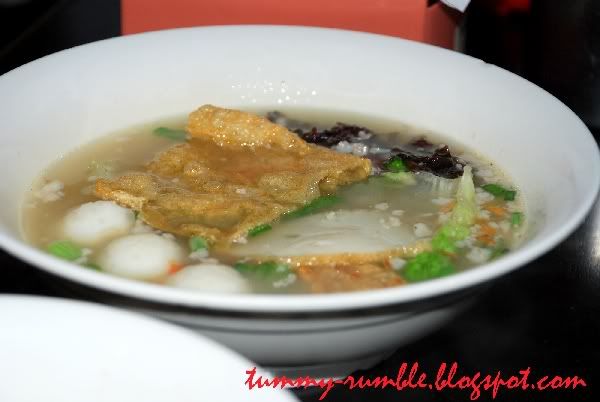 Kon Loh Noodles with Fish Ball Soup
Priced at
RM5
, this noodles is pretty similar to the above one. Its just that I rather have my noodles tossed in dark soy sauce, light soy sauce and some lard fritters. Okay, I'm not a big fan of lard fritters, but I guess it does add that nice oomph flavour to the noodles. The noodles were quite ordinary. The fish ball soup had a nice clean taste to it.
All in all, Ah Koong is a place I like to come back to when I don't feel like trying anything new around Taipan. It is one of those better eating places for lunch around USJ (although I think some MSG was used in its cooking).
Note: I am very very busy nowadays, hence my post are getting a bit shorter. Sorry about that but I need all the time I can get at the moment.
Restaurant Rating
: 6.5/10
Pricing:
About
RM10
per person.
*Ratings are based on ambience, service, value and food quality for the price you're paying. Opinions expressed are solely based on my personal experience
Map
to Restoran Ah Koong Eating House
Address:
Ground Floor,
47 Jalan USJ 9/5P,
Subang Business Centre,
47620 UEP Subang Jaya,
Selangor Darul Ehsan.
Contact:
Telephone number: 03 8024 1554
Opening hours:
9am-9pm daily