>> Apr 30, 2010
A couple of weeks back, a friend was in KL. I wanted to go for Sang Har Mein at Restaurant Soo Kee but she wanted a place with air conditioning. We ended up in Pavilion. So I chose to Grandmama's since people have been telling me good things about that place.

For a Saturday afternoon, I must say the place seemed kind of empty. Recession must be really taking a toll on the country eh. Anyway, service was very very fast. I was quite surprised at how fast the food arrived.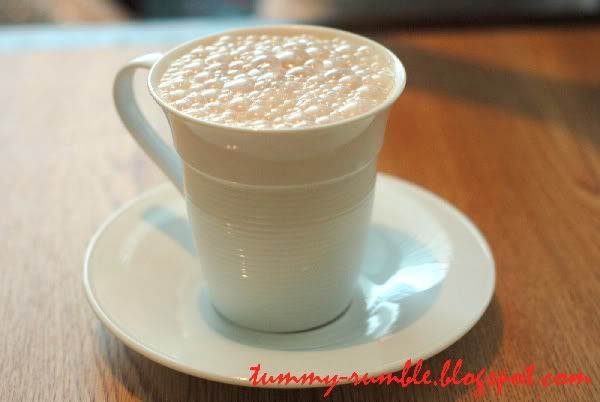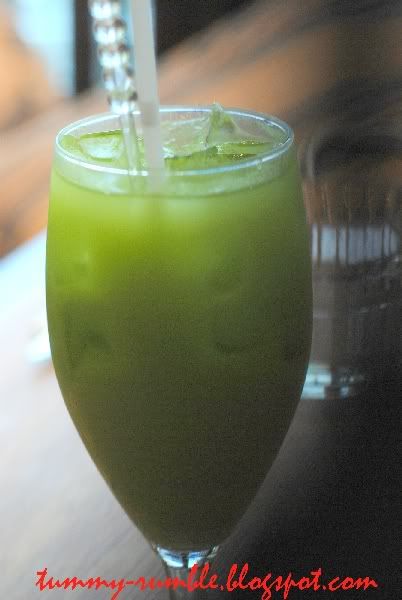 Umbra Juice with Sour Plum
I had the umbra juice. It was nice and refreshing. Beats the ones found at coffee shops around
Penang
.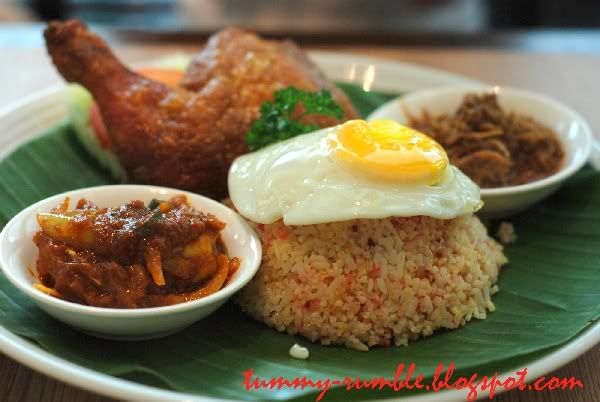 Priced at
RM20.50
, the
nasi
bonjari
consisted of a fried egg, fried chicken, beef
rendang
and
assam
prawns. Lynnette was rather satisfied with her food.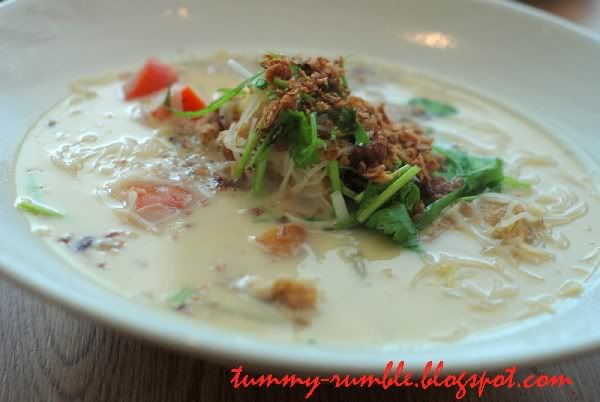 The fish head noodles here was surprisingly pleasant. I found it to be better than
most places
around
PJ
/KL. It didn't have much of that oomph from the
Chinese
rice wine, but nevertheless, I enjoyed it.
I must say I was rather impressed by the food served at
Grandmama's
. This place definitely deserves a revisit.
*Opinions expressed are solely based on my personal experience

Pricing:
About
RM25
per person.
Map
to Pavilion
Address:
Grandmama's
Lot 6.01.01, 6.01.02,
Level 6,
Pavilion
Kuala
Lumpur
,
168,
Jalan
Bukit
Bintang
,
Kuala
Lumpur
,
Malaysia.
Contact:
Telephone number: 03 2143 9333
Opening hours:
As long as Pavilion is open?
Read how other people rated it at:
Masak-Masak
Lots of Cravings