>> Apr 25, 2010
Chicken Rice is one of those dish that looks amazingly simple to cook, but is unfortunately almost impossible to be done right. The chicken rice at home somehow never taste as good as some of those exceptionally good ones found outside.

Kee Kee Chicken Rice is widely known as one of the most famous chicken rice in Petaling Jaya. He has been selling chicken rice since 1992, which definitely is a long time.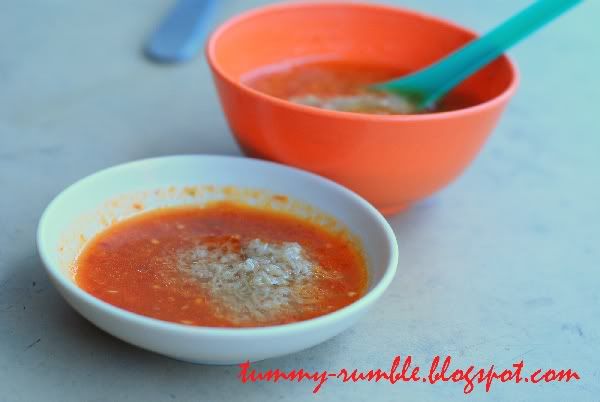 Actually, the
chili
that comes with a plate of chicken rice plays a major role in determining the quality of the dish. The
chilli
served in
Kee
Kee
, is one of the best I've tasted. The
chili
wasn't too spicy and had a nice
sourness
from the lime. The sauce is probably the only reason I keep coming back to this place.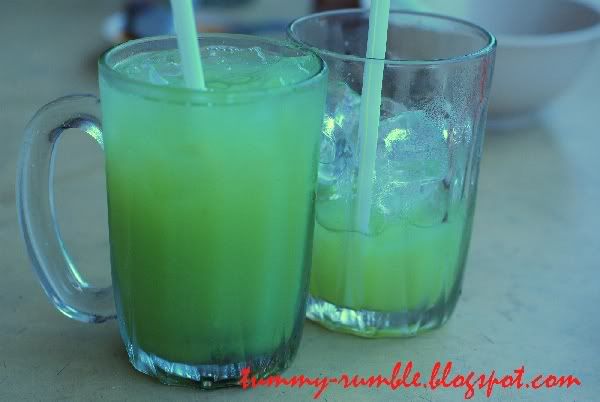 Lime with Sour Plum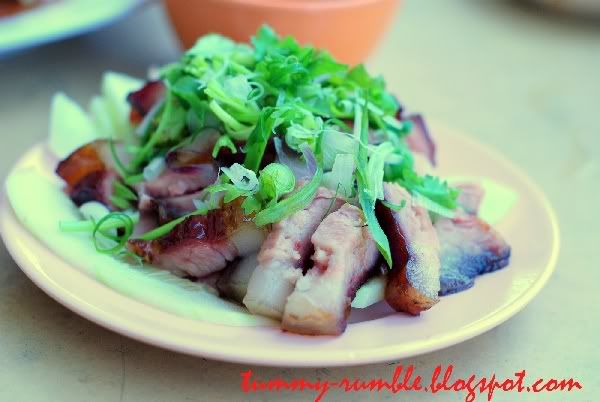 Char

Siew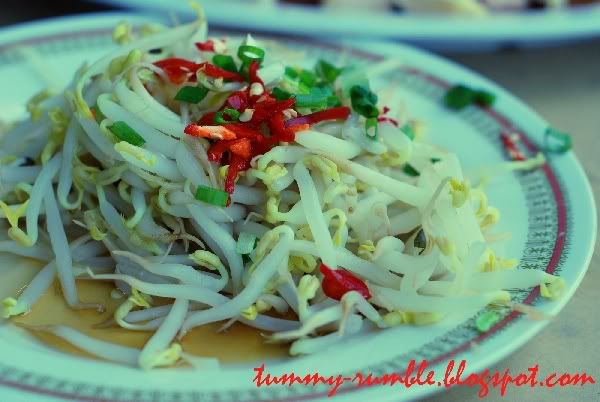 The char
siew
had a nice coating to it. The meat was very soft and flavourful. The accompanying sauce was a little too sweet. I
preferred
eating it on its on.
The bean sprouts (
tao
ge
/
nga
choy
) was okay. Nothing really great about it.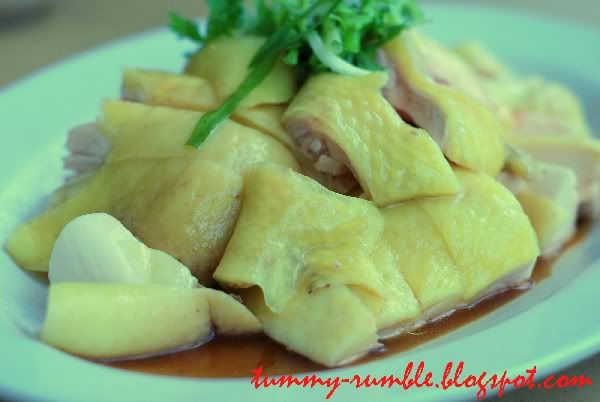 Bentong

Style Steam Chicken
The unique thing about the chicken found at
Kee
Kee
is that the chicken is dipped into icy cold water immediately after steaming it to stop the cooking process, leaving the meat firm and tender. This results in a very smooth and tender bite to the chicken. The only problem I find with this method of cooking is that the chicken is barely cook, meaning that the bone still has blood in it which actually isn't too big of a problem. But when a chicken is barely cooked, the meat will tend to stick to the bone, resulting in difficulty removing the meat from the bone when eating.
Note:
Specially request for breast meat if you want to avoid the hassle of removing the meat from the bone.
All in all,
Kee
Kee
serves one of the best chicken rice in town. The bill came up to about
RM42
for the 3 of us. I'm addicted to the
chili
. I will definitely be back for more. Special thanks to a particular someone who footed the bill as she recently received her first pay check.
*Opinions expressed are solely based on my personal experience
Pricing:
About
RM10
per person.
Map
to
Kee
Kee
Bentong
Chicken Rice
Address:
33,
Jalan
SS4D/2,
Taman
People's Park,
47301
Petaling
Jaya
,
Selangor
Darul
Ehsan
,
Malaysia.
Contact:
Telephone number: 012 629 4807
Opening hours:
10.30am-2.30pm daily (closed 1st Tuesday of the month)
Read how other people rated it at:
6th Seal
Kampungboycitygal
Kyspeaks