>> Apr 17, 2010
The name Moxie comes from one of the first carbonated drink widely sold in the United States. Don't mistake it for 'moxy', as 'moxy' has a totally different meaning all together.

According to Urban Dictionary, Moxy means guts, or to put it crudely, 'balls'.

An example would be: He sure has a lot of moxy telling his boss to go F*ck himself.

Anyway, we were suppose to go to Flamenco but they were not open for lunch on a Sunday. So we settled for Moxie instead. Finding a parking is relatively easy on a weekend.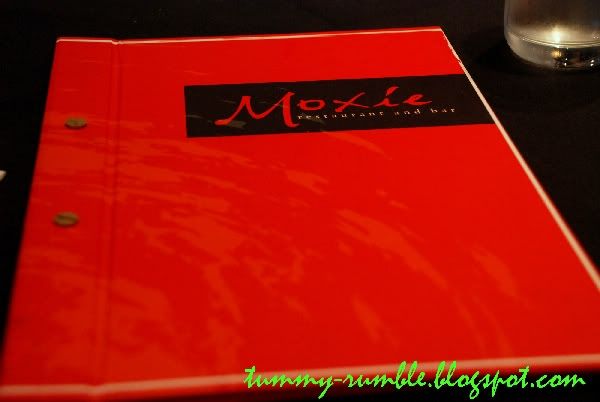 We started with a Caesar Salad to share.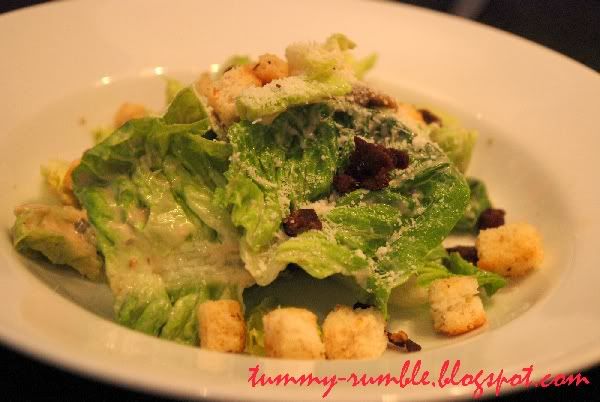 Priced at
RM18
, the salad was ridiculously small.
Taste wise
, it was alright. Nothing really special about it. How special can a
Caesar
salad be right?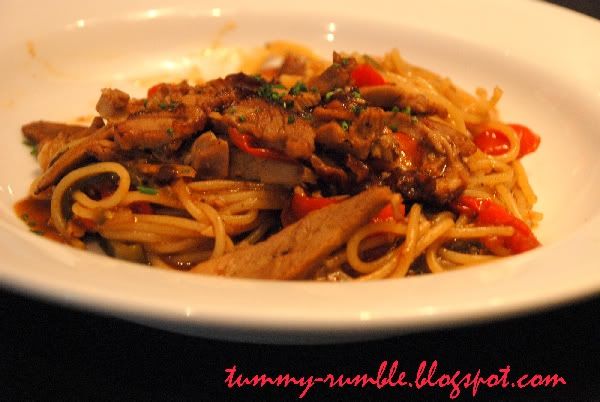 Cooked with lots of garlic and riped tomatoes, the pasta was the winner for the day. I would easily say that the pasta was the best main course we ordered. It was well flavoured, had a nice garlic taste accompanied by the flavour of the duck, just thinking about it makes me want to sink my teeth into something.
Its freaking 9pm and I haven't had dinner, so you can't blame me.
It was priced at
RM38
.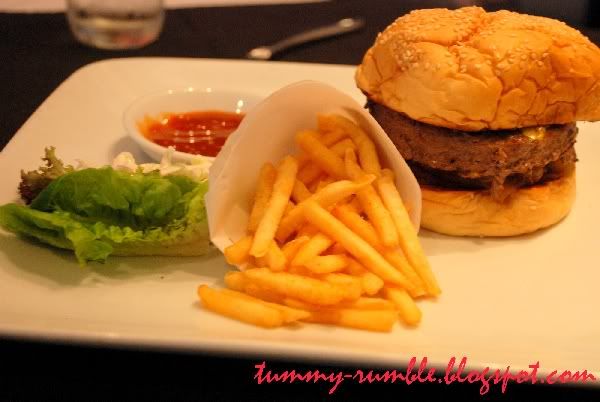 The burger was
RM28
. One could opt
for
the burger to come with
Foie
Gras
and pay a lot more (I would certainly like to try that one day). The burger was quite ordinary. For better burgers, kindly head over to
The Daily Grind
.
Cattleman

Barbecued

Short Ribs
The meat came off the bone very easily. It was soft and nice. The only complain I had was that the sauce was a little too overpowering. However, this dish tasted better than Tony
Romas
' beef ribs. It was priced at
RM59
.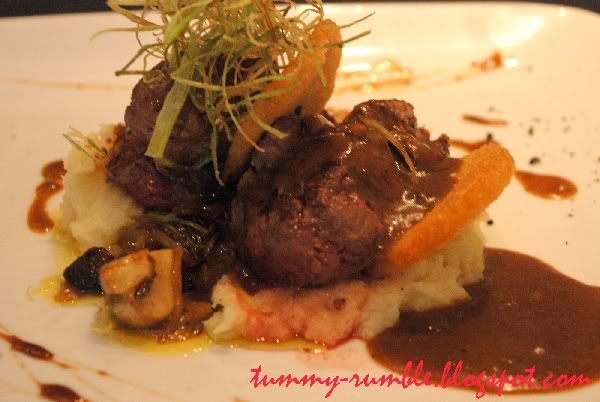 Although Moxie pride themselves in only serving Australian beef, I have to say that the steak was a little tough. Australia beef doesn't mean tender beef. However, it was cooked to middle, which I requested for.
Taste wise
, it was above average. The dish was
RM65
. For a more
accurate
picture on differentiating beef, kindly read my
article
.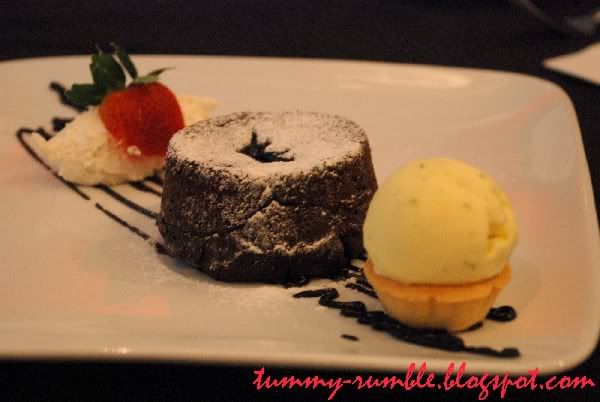 This cake sealed the deal. Inside was warm chocolate sauce that complimented the cream and ice cream. It certainly was one of the better desserts I've tasted in a while. It was priced at
RM16
.
Bananafee
or better known as Banana and Toffee is as the name says.
Kampungboycitygal
highly recommended it. I have to say it was quite good. However, when compared to the chocolate lava cake, it didn't put up a very good fight. Maybe it was because I was in the mood for chocolate.
All in all, Moxie does a hell of a job in food presentation. Some of their dishes might not be exceedingly good (they were good), but their presentation and the friendly staffs sure did made up for it. Moxie can also create/customize a menu for a party of 10 people.
I certainly would be back to this place for try some of their other dishes. Until then.
Note
: Sorry about the long absence. I've been crazily busy.
I've decided to remove ratings from my blog.
*Opinions expressed are solely based on my personal experience


Pricing: About
RM80
per person.
Map
to Moxie Restaurant & Bar
Address:
44 & 44M, Plaza
Damansara
,
Jalan
Medan
Setia
2,
Bukit
Damansara
,
Kuala
Lumpur
,
Malaysia.
Contact:
Telephone number: 03 2095 0016 / 03 2095 0017
Opening hours:
12pm-3pm, 6pm-11pm.
Closed during lunch time on Saturdays.
Phrase of the day:
All we can do is make the best choices we can, and keep putting one foot in front of the other.