>> Apr 11, 2010
This was the first place that I ate in, in Kuchai Lama. We used to joke that Geoh Soon's father owns the place, after all, its also called Ah Soon Fish Head noodles.

Anyone, I was short of places to go, so I decided to head over to Win Soon for a bowl of fish head noodles.

The lunch crowd here can be a killer. Be prepared to queue up if you're here during lunch hours. Normally we are given a paper to fill in our order while waiting. On the bright side, food comes extremely fast upon sitting down at a table.

Note: Pictures were taken using my phone, hence the quality.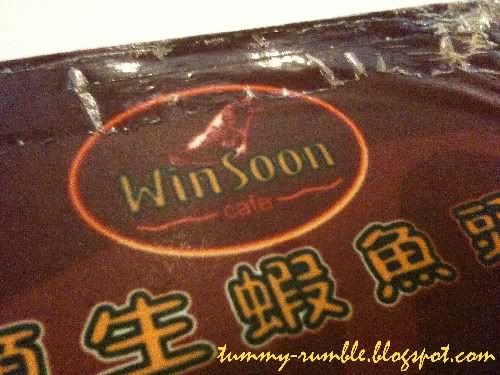 Win Soon Fish Head Noodles
I went for the fish head noodles whereas my friend went for the fish paste.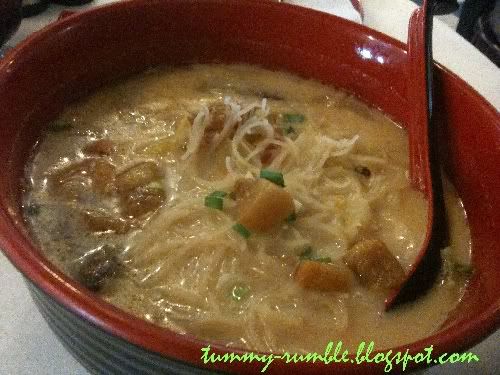 Fish Head Noodles (

Yu

Tao Mai)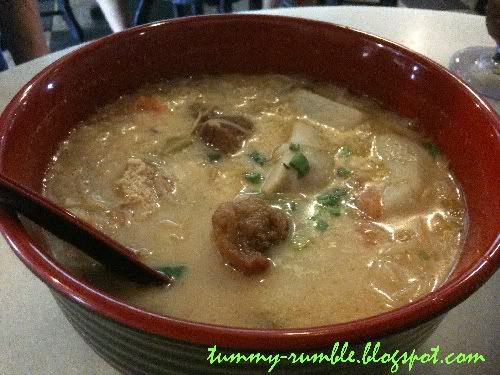 Both the fish head and fish paste noodles were priced at
RM7.50
per bowl. The noodles here taste quite good. However, I feel that a good amount of MSG have been added into the soup. Do not that one would most certainly feel very thirsty after this. Lard fritters are also used to give the soup a nice flavour
All in all, good taste, lots of MSG, not that healthy. I do drop by occasionally to indulge in some of this guilty pleasure. I doubt the food served here is anything close to healthy, but then again, healthy food tend to taste like crap.
On a side note, we happened to stumbled into Wong
Choong
Han, the ex-world number 1 badminton player.
Jien
was brave enough to go up and ask for an autograph. I am not sure if he still has it, but it was good fun.
Note: I am certainly not a fan of MSG.
Restaurant Rating
: 7/10
Pricing
: About
RM10
per person.
*Ratings are based on

ambience

, service, value and food quality for the price you're paying. Opinions expressed are solely based on my personal experience
Map
to Win Soon Fish Head noodles
Address:
No. 46,
Jalan
Kuchai
Lama
Maju
9,
Off
Jalan
Kuchai
Lama,
Kuala
Lumpur
.
Contact:
Telephone number: 03 7981 9287
Opening hours:
9am - 10pm daily