>> May 4, 2010
One fine Friday night, I was contemplating where to have dinner. I remembered reading about Opus Bistro somewhere. I keyed the restaurant into my Iphone (GPS) and was surprised to see it popped up. So I told myself, why not?

Opus Bistro is located along a row of shop lots on Bukit Bandaraya. Finding a parking spot wasn't too much of a hassle. Opus was full except for a small table outside (Take note to make a booking). This shows how popular the place. I knew I've come to the right place.

We started off with a Meat Lover's Platter (RM30).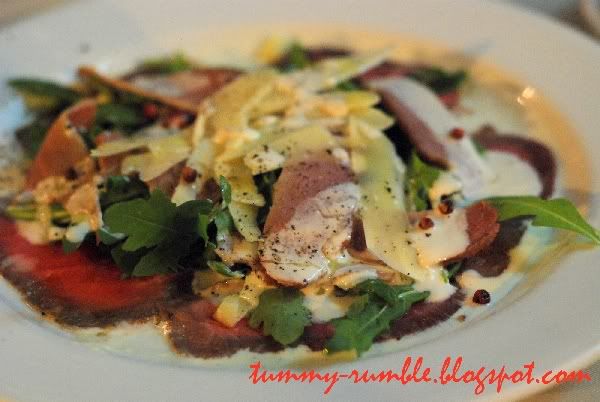 The platter came with a good amount of beef, smoked duck,
Parmesan
and rockets. I was very satisfied with the dish. The combination of various textures and flavours on the palate sure made me a happy man that night.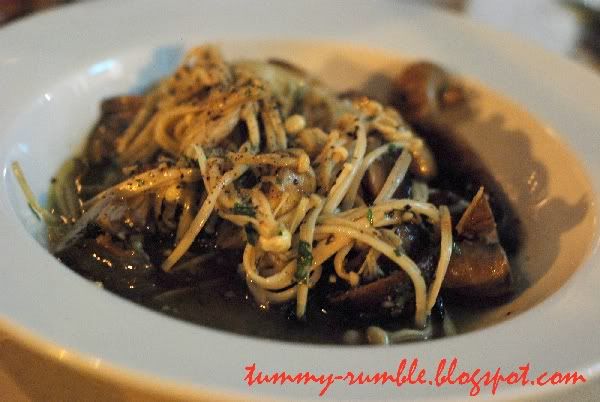 Mixed Mushroom Surprise
As the name goes, I was surprised mushroom could taste this good. Seriously, this had to be one of the best ways to cook mushroom ever. The medley of mushrooms cooked in olive oil, garlic and parsley turned out to be so good. (I have tried doing the same thing at home but have failed
miserably
). The dish was priced at
RM20
.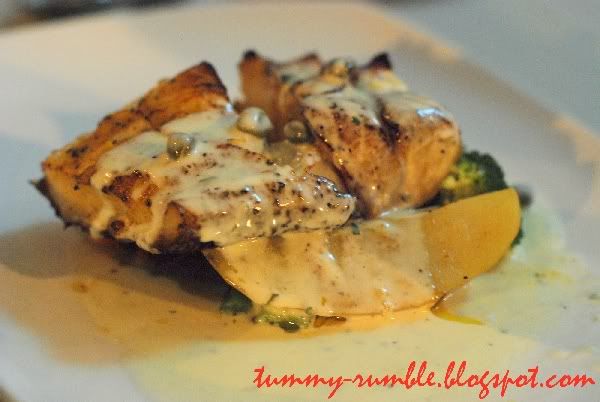 Opus Famous Roasted Cod with Lemon Caper Sauce
This is supposed to be one of Opus's all time favourite dish. The fish was crispy on the outside, but soft and flaky on the inside. The sauce went very well with the fish as well. The dish was priced at
RM56
. However, I still haven't found any other places that makes a cod as well as the
Red Roasted Cod in Senses (Hilton KL)
.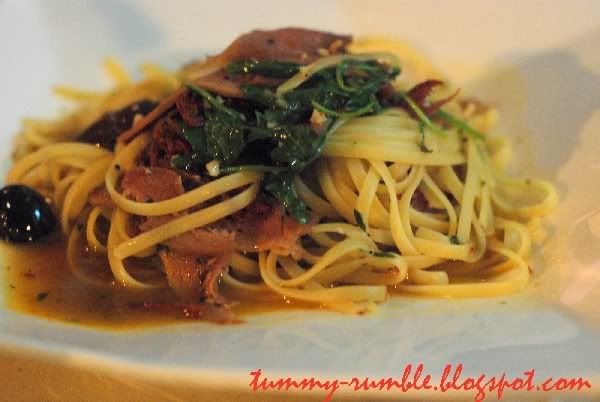 Linguini

Aglio

Olio

with Smoked Duck
The dish was priced at
RM30
. The pasta was one of the better duck pasta I've tasted. I was satisfied with the dish.
We ended the meal with a
tiramisu
.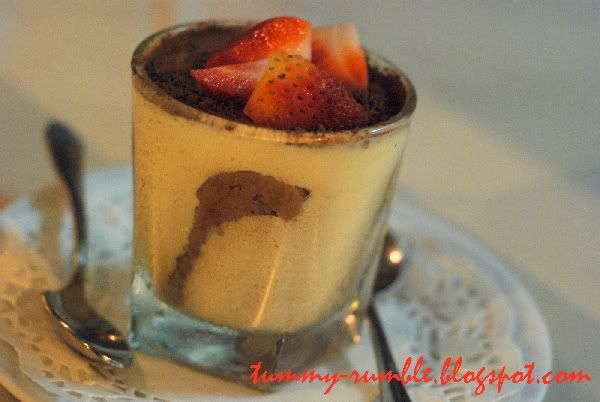 This
tiramisu
has to be one of the better
tiramisu
I've tasted. I certainly
preferred
this over
Alexis's
Tiramisu
Cake. Then again, this is only my personal opinion that should be taken with a pinch of salt.
All in all, the meal came up to slightly more than
RM200
with a glass of
house wine
. I must say, I was very pleased with the meal. I reckon
Opus Bistro
definitely deserves a revisit. Until then.
*Opinions expressed are solely based on my personal experience


Pricing
: About
RM100
per person.
Map
to Opus Bistro
Address:
No67,
Jalan
Bangkung
,
Bukit
Bandaraya
,
59100
Bangsar
,
Kuala
Lumpur
,
Malaysia
Contact:
Telephone number: 03 2092 4288
Fax number: 03 2092 7288
Website:
www.opusbistro.com
Opening hours:
Monday - Saturday 12-3pm, 6pm-12am
Sunday & Public holidays 6pm-12am
Check out how others rated it:
Kampungboycitygal
Bangsar Babe