>> May 20, 2010
I have been busy studying my ass off for my exams, so do forgive my long absence. Don't ask me how it went cos I don't really wanna talk about it.

Anyway, enough digression. Today I'm going talk about this famous curry puff place in SS2. Put it this way, if you don't know about it, you're not from PJ.

Parking can be a problem here.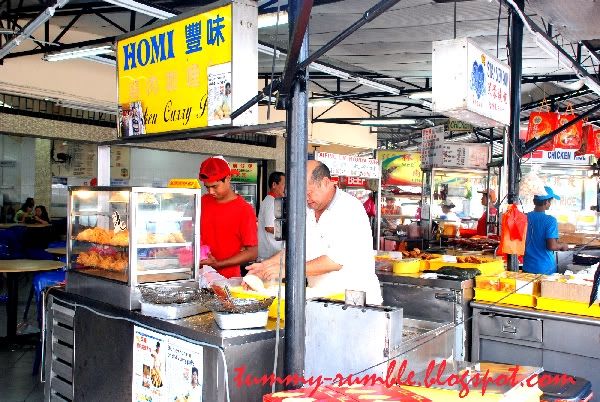 This guy Homi, he's been selling curry puffs for a long long time. He gets up at hours that some of us go to bed yet to prepare his curry puffs. By 6am, he'll be ready to serve up his goodies in time for the breakfast crowd (I doubt people take curry puffs for breakfast, but who am I to judge).
His curry puffs are pre-made by his workers, then deep fried in a large pan or 'kuali' until golden brown. Each piece goes for
RM1.40
, which is definitely a bargain for what you're getting. Each curry puff comes with lots of potatoes, a small wedge of egg and some pieces of chicken chunks. If you ask me, I would prefer my curry puff to have more meat and less potatoes but thats just me.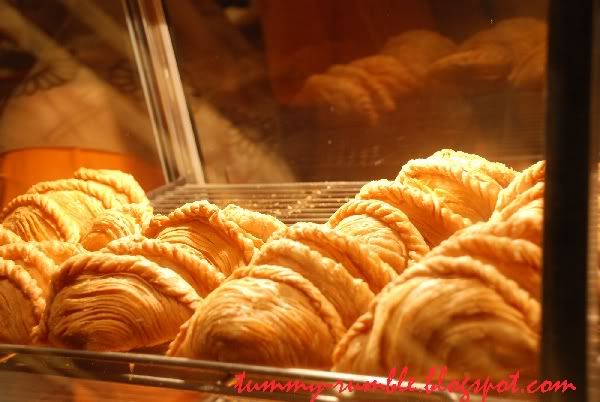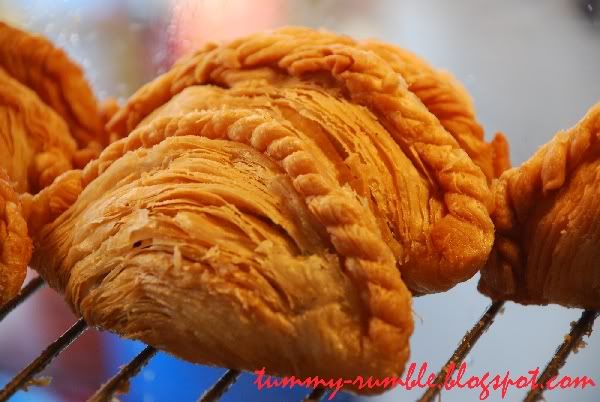 Homi sells a few thousand curry puffs a day, thats what he says anyway. Thats quite a huge profit margin there from what I gather. The thing is, he deserves every bit of it for the hours he put into it. Thats why they say, Chinese people work like machines. Homi is a living example of that saying.
I personally find this curry puff to be one of the better ones around. My father usually gets 2 boxes for his meetings. However, be prepared to kick in those hours with the threadmill before consumption as these goodies are dripping with oil.
*Opinions expressed are solely based on my personal experience


Pricing:
very affordable
Map
to
Restoran

Hock

Seng

Two,
Address:
Restoran

Hock

Seng

Two,
66,

Jalan

SS2/66,


Seksyen

SS2,


Petaling

Jaya

,


Selangor

Darul

Ehsan

,
Malaysia.
Opening Hours:
Monday-Sunday 6am-6pm
or
Address:


No- LG K, 13A Floor,
The Garden,
Mid Valley City
,
Kuala
Lumpur
,
Malaysia
Opening Hours:
as long as Mid Valley is open
They are slightly more expensive in the Mid Valley branch. If my memory serves me right, they're
RM1.80
or
RM2
each.