>> May 8, 2010
Flamenco is a style of music and dance which is considered part of the culture of Spain. However, in this part of the world, there's a nice little restaurant in Plaza Damansara named after it.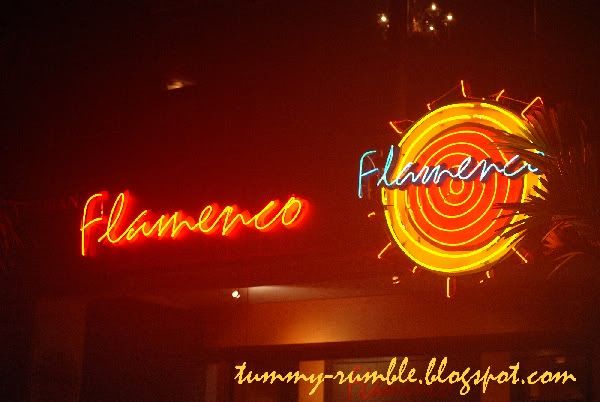 Flamenco Restaurant & Bar
The above picture was taken after the meal. It was really cold in the restaurant, hence the fogginess on my lens when leaving it..
Parking was always easy around Plaza
Damansara
in the night.
The place was quite empty on that Friday night. According to what I've heard, the place is more popular for lunch.
Anyway, the manager was very helpful (I forgot his name). I have to admit, the small crowd allowed him, the ONLY staff to provide us with exceptional service. The owner Angie, stopped by later on. Apparently, they have recently opened another restaurant in
Starhill
.
Flamenco has a wide variety of tapas. Their tapas was laid out nicely like a buffet with the price written beside it. I am sorry to say, the tapas didn't look too appetizing.
We started with a couple of appetizers. By the time the food arrived, I've had probably grown mold. If it wasn't for the politeness and the chattiness of the manager, I think I would have caused some trouble. It was probably due to the fact that there were very few customers, hence they let all the cooks off or something.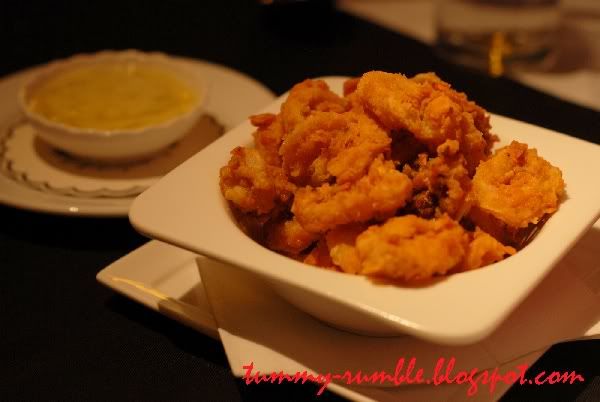 The squid
RM12
came with mayonnaise. It wasn't anything great.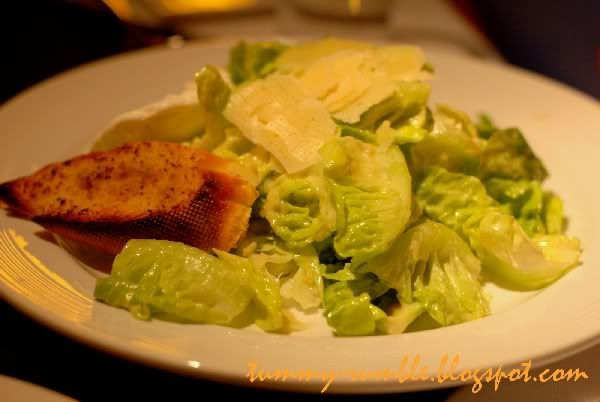 The salad
RM15
came with the usual dressing made of anchovy. The unique thing about the salad here was it was served with a poached egg instead of hard boiled egg. The salad was so-so as well.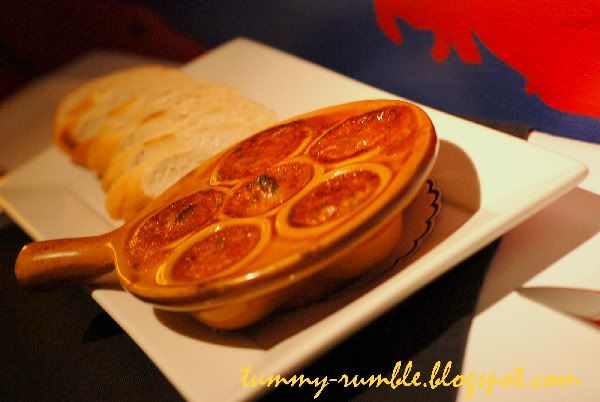 The snailed
RM20
, was baked in a
saltless
garlic butter. Accompanied with slices of bread for dipping, it was alright. I rather the snails be served with their shells because I like to remove them myself right before eating.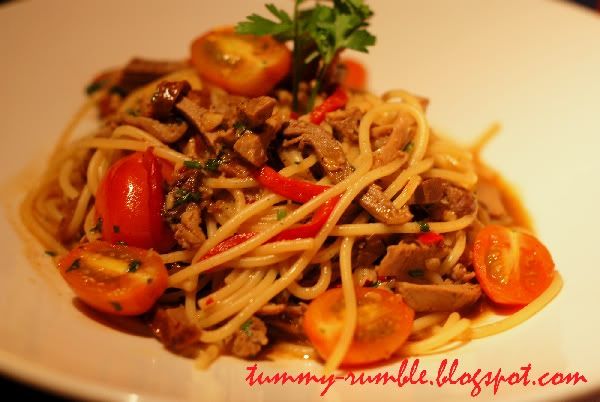 Spaghetti Oriental Roast Duck
The pasta
RM38
, was very good. When done well, duck goes exceptionally well with pasta. I've tasted quite a few good duck pastas around. This pasta here could certainly add to the list.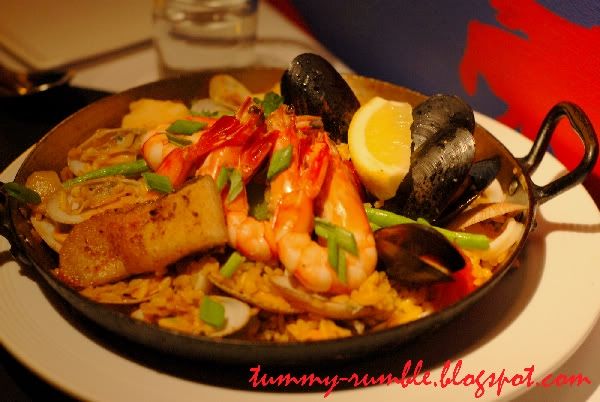 The paella
RM48
is meant for 2. The
Spanish
rice was cooked in a paella pan and topped with prawns, mussels, la-la,squid and fish. The taste of
saffron
, although not very distinct, was certainly present (some people don't fancy the taste of saffron so I guess its alright). However, there was this after taste of gasoline on the rice. I was quite disappointed with this dish after hearing so much about it. I guess flaming the food or somehow exposing it to gasoline spoilt its taste.
As for dessert, Flamenco didn't have 4/5 of the desserts on their menu. Angie promised us a
tiramisu
on the house when we come back.
All in all, Flamenco certainly didn't lived up to expectation. I heard from many that they serve one of the best seafood paella in town. However, most of the other dishes were alright. I may return one day to try their paella again though.
*Opinions expressed are solely based on my personal experience


Pricing:
About
RM60
per person.
Map
to Flamenco Restaurant & Bar
Address:
22 & 22M, Medan
Setia
2,
Plaza
Damansara
,
Bukit
Damansara
,
50490
Kuala
Lumpur
,
Malaysia.
Contact:
Telephone number: 03 2093 0032
Fax number: 03 2093 2931
Opening hours:
Monday-Friday 12-3pm, 6pm-12am.
Weekends 6pm-12am.