>> Jun 21, 2010
Last Friday, my results came out and I passed very comfortably. I was rather pleased with myself especially for my OSCE (clinicals). So to celebrate, I chose to go the The Empire Shopping Gallery, the newest shopping centre in Subang Jaya. Empire Gallery is situated right behind Subang Parade.

Actually, Lots of Cravings told me about this place some time back. He wanted to try it out but somehow I beat him to it (whoops). This restaurant, (El Fresco) is situated inside Jaya Grocer. The idea was to choose what one fancies from the supermarket and then get them to cook it for you. Cooking fee is RM12 per item. Each item cooked comes with a side of either pasta, salad or mixed vegetables.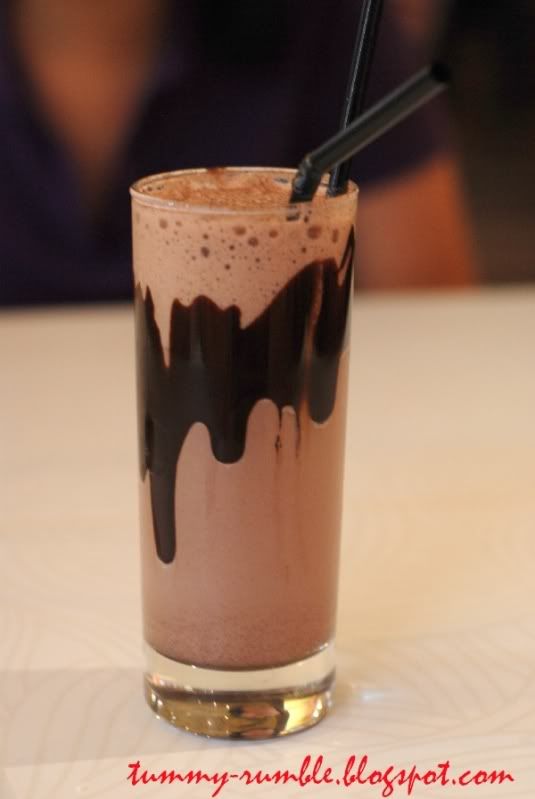 This was a very lousy cup of iced chocolate. It certainly wasn't worth the
RM8
I paid for it. Lesson learnt. If you do happen to come here, you can get your drink from the supermarket as well (for a more affordable price).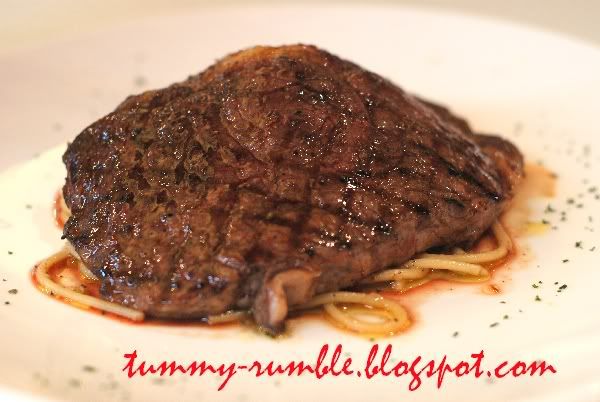 Wagyu

Steak
I chose a
wagyu
rib eye
of 200 grams (marble score 6-7) and asked for it to be done medium (Click
here
to refer to grading score of beef). Sadly, due to the cut being slightly uneven, some part of it came out to be well done. The thicker part however, was medium as requested.
Aglio
olio
pasta was the side of choice for the beef (I should have chosen this for the fish and the salad for the beef, but oh well). The steak was tender and nice. It was slightly on the salty side. The black pepper taste was adamant. However, I personally felt that it wasn't worth the
RM98
paid for the steak (excluding cooking cost)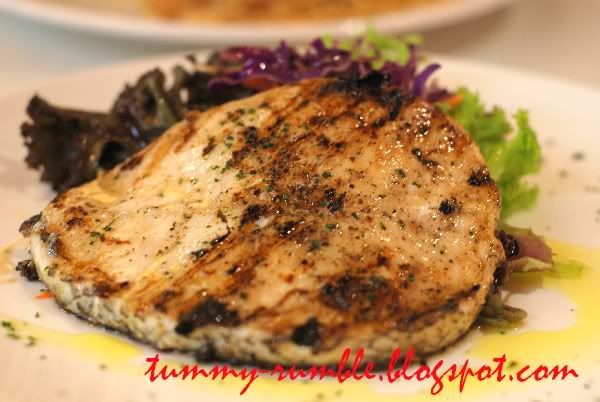 The cod fish was pan grilled quite similarly to the steak. We chose the salad as a side. The fish was flaky and nice. I personally felt that it was better than the steak. The fish was
RM22
+
RM12
(as cooking cost). It was certainly quite reasonable. The fish was a little too salty as well.
El Fresco also served pasta, pizzas and bread as well. A large variety of prawns, squids, fish, lamb and beef can be selected from the butcher / fishmonger in
Jaya
Grocer to be cooked here.
All in all, I would say that that this place is alright. Just ask them to reduce the salt a little and it should be fine. The
wagyu
was quite nice but wasn't worth the
RM100
. It didn't taste like a 6-7 marble score cut of beef. Until next time.
*Opinions expressed are solely based on my personal experience


Pricing
: About
RM50
per person. (more if you're going for
wagyu
)
Map
to Empire Shopping Gallery,
Subang
Jaya
Address:
El Fresco Italian Kitchen (its inside
Jaya
Grocer),
Lot 6, LG-G1, Empire Shopping Gallery,
Jalan
SS16/1,
47500
Subang
Jaya
,
Selangor
Darul
Ehsan
,
Malaysia.
Opening hours:
As long as
Jaya
Grocer is Open I guess.