>> Jun 19, 2010
Sue will be leaving for Edinburgh (the land of haggis) this Friday and I probably won't be seeing her for a long time. So, we decided to go out for lunch. I was to choose the place. I decided that we should go to Soo Kee in Jalan Imbi since I haven't been there in a long while.

Parking was a little hard to come by, but thank God for the pay to park parking lot behind (Money can get you anything in the world, it just depends on how much is required). Anyway, we had to walk quite a bit to get to the restaurant.

I order 2 portion of Sang Har Mein (fresh water prawn noodles) as well as Ngau Yok Hor (fried beef with flat rice noodles). Yes I know, I was a little ambitious ordering so much (I thought Nicholas could eat but somehow he let me down).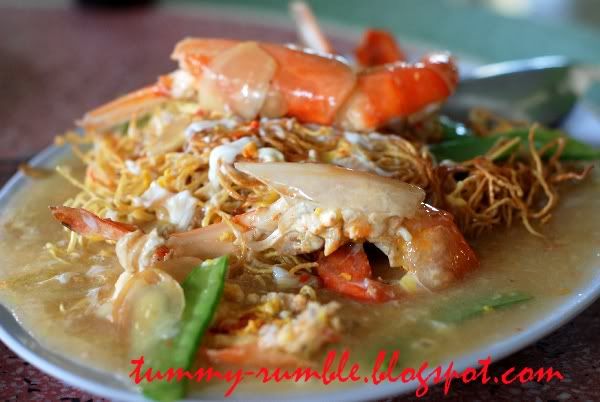 Don't let the picture deceive you, the noodles were a disaster. The sauce tasted solely of MSG and sh*t loads of salt (I'm not kidding). The prawns weren't exactly big. Since we ordered portions for 2 people, they gave us 4 halves of the prawn. Out of the 4, 3 of the prawns were very puny. To top it up, that plate of noodles was
RM70
(Somehow, I felt that I got conned).
Note:
I found out what the problem was. Their usual chef only works at night. The noodles served during dinner is totally different from the one above. What I tasted during dinner certainly proves that Soo Kee deserves to be one of the best Sang Har Mein place in town.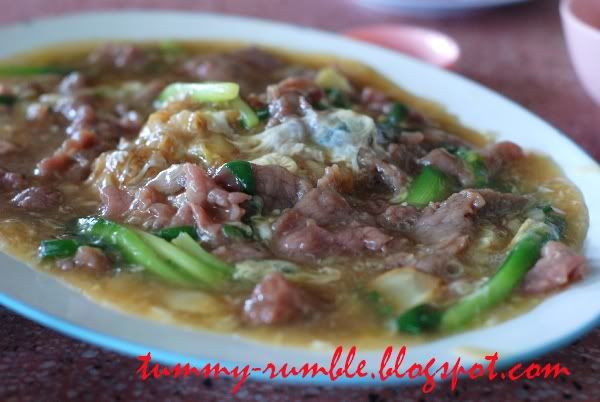 The Cantonese Style Kuey Teow with beef slices was a totally different story from the Fresh Water Prawn Noodles. The noodles were cooked well, and the beef soft and tender. This dish certainly hasn't deteorated over time. A single portion of this noodles is RM9 (the picture above was 2 portions).
All in all, superb noodles (if you come at night) at a slightly steeper price. Then again, when you serve good food, you can demand your price. The total bill was
RM93
. Don't be tempted to come in the afternoon.
Cheers and goodnight!
*Opinions expressed are solely based on my personal experience


Pricing:
About
RM35
per person.
Map
to Restoran Soo Kee
Address:
Restoran Soo Kee,
14, Medan Imbi,
55100 Kuala Lumpur,
Malaysia
Contact:
Telephone Number: 03 2148 1324 / 019 217 0248 / 012 392 3563
Opening hours:
12pm-3pm, 5pm-1am. Closed on Mondays