>> Jun 27, 2010
If you're from Subang Jaya, and you don't know about Lim Fried Chicken Stall (don't know why its not Lim's), you should be ashamed of yourself. This is probably the most famous 'Chap Fan' place in Subang Jaya. I would also say that it sells the best fried chicken in Subang Jaya.

One of Mrs Lim's son used to be my classmate back in primary school. We used to joke that he's eaten so much 'nasi lemak', that's why he doesn't eat them in the school canteen.

In the morning, this place usually serves nasi lemak and curry chee cheong fun. The chicken will only be served from 2.30 onwards. The fried chicken is the main draw to this place. I'm not sure if they doped the thing, but it certainly is very addictive. People are willing to queue a good 20mins for a piece of this (I'm not joking).

Anyway, finding a parking shouldn't be a problem if you don't mind walking. Parking isn't the only queue. From 2.30pm onwards, be prepared to line up for the chicken. To make matters worst, finding a place to sit down in the restaurant can be a problem. Then again, don't complain if you want a taste of the chicken.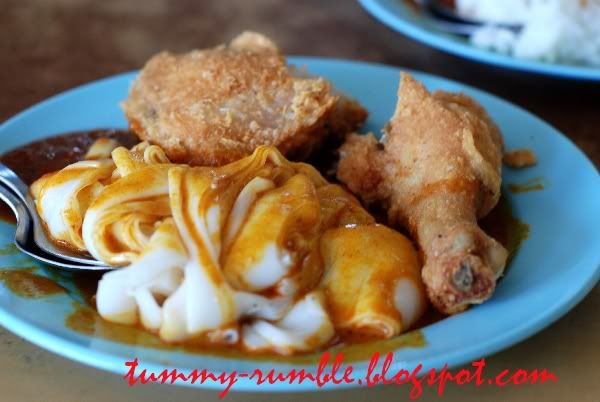 Curry

Chee

Cheong

Fun with Fried Chicken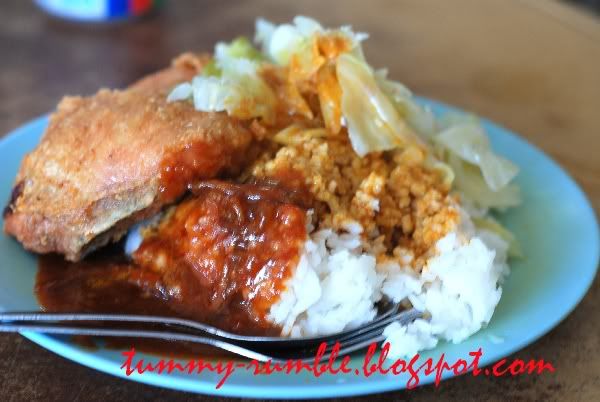 Fried Chicken with some Lettuce and Rice
The chicken is very juicy, extra crispy, and very tasty. I found it a little too salty for my liking. However when eaten with rice, it goes just fine. Don't be surprise if you find yourself wanting to come back for more. The other dishes are just complements to the chicken. Nothing really great about them. The Cheong Fun and the rice was
RM13
in total.
All in all, I certainly would be back for more. Who needs Kentucky when you can get
Lim's
Fried Chicken?
*Opinions expressed are solely based on my personal experience


Pricing: Under
RM10
per person
Map
to Restaurant Wong Soon
Kee
Address:
Restoran
Wong Soon
Kee
Lim's
Fried Chicken Stall,
1,
Jalan
SS14/1,
47500
Subang
Jaya
,
Selangor
Darul
Ehsan
,
Malaysia.
Opening hours:
Open 7.30-11am, 2.30-5pm.
Closed on Tuesdays