>> Jul 22, 2010
Situated opposite BP (in OUG) and behind Steven's corner, Ah Loy Curry Restaurant have been dishing out laksa for a good period of time now. One day, Benedict asked me to bring him out for lunch, and as we were near OUG, I thought why not head over to Ah Loy.

Note: this pictures are a couple of months old (didn't want to post them up because I took them with my phone, so pardon the slight noise in the pictures).

Anyway, this place is extremely pack during lunch hours. Parking could be a problem as well. The restaurant isn't exactly sparkling clean or anything, in fact, its more towards the dirty side. As they say, the dirtier the place, the better the food. I don't know how much truth is there towards that statement though.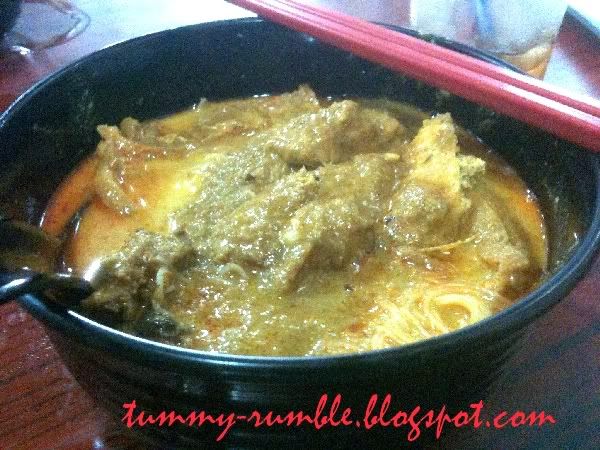 A bowl of
laksa
is under
RM5
. It comes laden with cockles, fried pork skin, tofu
pok
, a choice of chicken or pork ribs (or both) and bean sprout. The gravy is extremely thick and very rich in
santan (coconut milk)
. Eating a bowl of this
laksa
is considered a sin to the cardiologist. However, I assure you it is very good.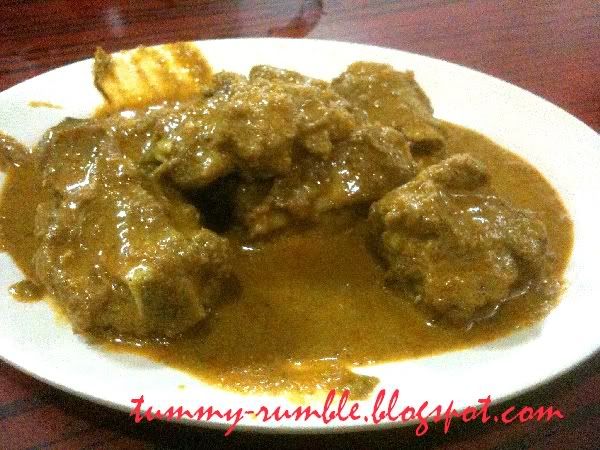 We also had a side order of pork ribs.
The total bill came up to slightly more than
RM20
.
All in all, Ah Loy Curry Restaurant is an okay place for curry noodles. If you're a big fan of extremely thick gravy, I assure you that Ah Loy is the place for you.
If you're dining there after 6pm, you can also try the pork
mee
from
Hong
Cha
Restaurant next door.
Hong
Cha's
cook is actually the same as
Restaurant Sun Sea
's. The cook will move over to
Hong
Cha
after lunch hours in Sun Sea. You can also try the
laksa
at
Hong
Beng
, which is also very good and situated in
OUG
.
*Opinions expressed are solely based on my personal experience


Non Halal
Pricing:
About
RM10
per person
Map
to Ah Loy Curry Restaurant
Address:
Ah Loy Curry Restaurant (opposite
BP
),
13,
Jalan
Hujan
Rahmat
3,
Taman
Oversea Union,
58200
Kuala
Lumpur
,
Malaysia
Contact:
Telephone number: 03 778 5001 / 013 3023422
Opening hours:
12pm-11pm daily.
Closed on every 2
nd
and 4
th
Monday