>> Jul 20, 2010
Since my Penang trip last year, I've been looking for a good place to have CKT. I wanted to find a place that could put up a fight against the Penangnites. So when Becky blogged about Robert's CKT in Section 17, I had to go check it out.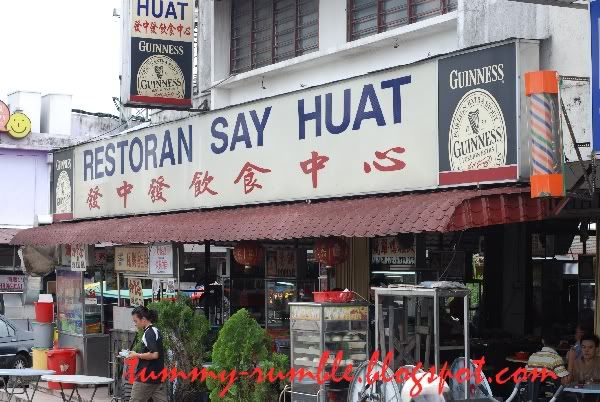 Robert's
CKT
is located in Restaurant Say
Huat
, situated opposite the section 17 wet market. The market is converted into a parking lot towards mid day (so parking shouldn't be a problem).
I had a very late lunch that day (So I can't describe my experience with the lunch crowd). Anyway, even at 2.30pm, I had to wait 10minutes for my
CKT
.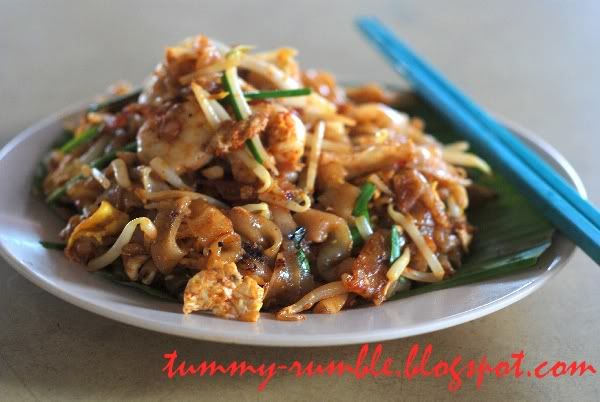 Char

Kuey

Teow

at Robert's
A plate of the
lucious
kuey
teow
goes for
RM4
(small) and
RM4.50
(big). After all the hype about it, I was a little disappointed. The
CKT
was good, just not as good as I expected.
I found it rather similar to
Seng

Lee
at
Jalan
Batai
Damansara
Heights (expect that
Seng
Lee's was a lot more burnt). Both had the nice wok
hei
and came with prawns and cockles. Contrary to what people have been saving about
Seng
Lee,
Seng
Lee's
CKT
took a down turn when the old man frying the
kuey
teow
was taken over by a younger woman. However, after a brief downturn, the
kuey
teow
has
oncemore
became relatively good again.
All in all, I think the
kuey
teow
was alright. This place certainly deserves a revisit. However, I still think that the Char Kuey Teow around KL/Selangor is no match for the ones found in Penang.
*Opinions expressed are solely based on my personal experience
Non Halal
Pricing
: About
RM5
per person
Map
to
Restoran
Say
Huat
Address:
Restaurant Say
Huat
,
Seksyen
17/27,
Petaling
Jaya
,
Selangor
Darul
Ehsan
,
Malaysia
Opening hours:
11am to around 10pm daily