>> Jul 23, 2010
When it comes to food in Subang Jaya, don't bother looking for your posh high end fine dining restaurant. You'll soon realise there isn't anyone. However, if you're looking for reasonably priced and okay soon, you have loads of choices then.

One of this places would be JM Bariani's House. Now, don't think Nasi Bariani is your ordinary cheap mamak stall food (mamak stall food is not cheap by the way). This Nasi Bariani is extremely expensive, so make sure your wallet is prepared for the damage. However, I guarantee you the taste won't disappoint.

Business must be booming as I saw an E class mercedes with the number plate JM outside the shop (probably the owner's). From what I heard, J and M stands for Jamilah and her husband Mustapa. They now have 7 branches to date.

Parking is plentiful. The waiting time for the food to arrive is extremely short (the food is all ready, all they have to do is scoop it up).

Note: pictures were taken using my phone.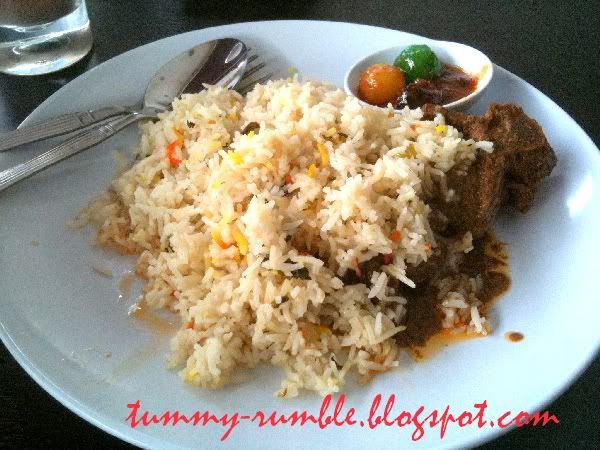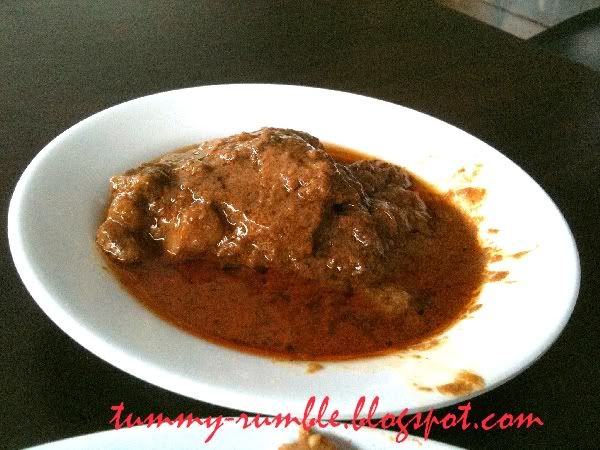 The rice was very flavourful and aromatic. The mutton and beef were also very good. The
bariani
is more towards the mild side, just the way I like it. Not that I can't take spicy food, its just that when something is exceedingly spicy, it masks the taste of the other flavours. That 2 pictures above cost me about
RM25
.
All in all, this has to be one of the best
bariani
I've tasted (I haven't eaten much
bariani
though, other than from
mamak
stalls). I'll definitely be back for me. My only complain is was the '
milo
ice' (iced milo) which was extremely sweet but tasteless.
*Opinions expressed are solely based on my personal experience


Halal
Pricing: About
RM20
per person
Map
to
JM
Bariani
House
Address:
No. 29, SS18/6,
Subang
Jaya
,
Selangor
Darul
Ehsan
,
Malaysia
Contact:
Telephone number: 03 5634 4660
Website:
http://www.jmbariani.com
Opening hours:
Monday-Saturday: 11.30am-3pm, 5.30pm-9.30pm.
Sunday: 11.30-3pm.
Closed alternate Wednesdays