>> Jul 7, 2010
Since my elder brother is back for 2 weeks before starting his job in London, I have been going out very frequently for meals. This time round, we decided to go the Restaurant Overseas in Plaza Armada (the restaurant that can be seen from Federal Highway when going to KL from Klang/Subang.

Apparently this place has a few very good dishes. Restaurant Overseas is famous for their char siew and their siew yoke. Their Tai Tao Har (Big Head Prawns) cooked in soy sauce is also remarkable.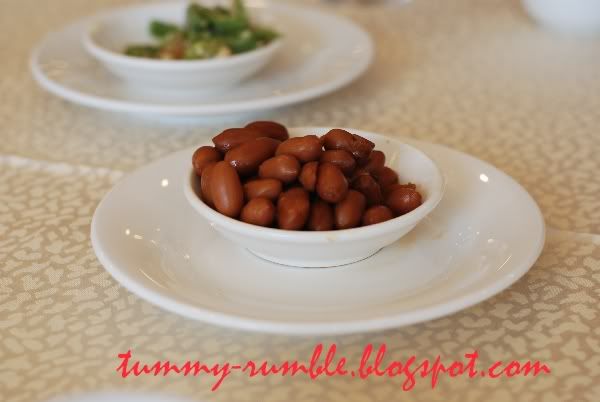 Alright, I only put that picture up as I liked the photo. Nothing spectacular about the nuts.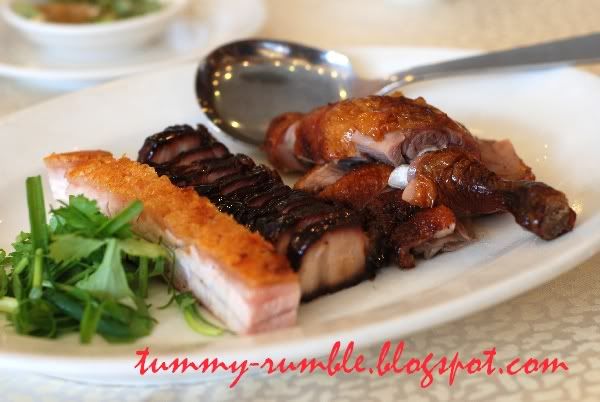 Char

Siew

,

Siew

Yoke & Duck
The char
siew
was good. It wasn't very burnt as requested. However, I must say the
Siew
Yoke was exceptional. The skin was so crispy yet soft. I don't really know how to describe it but it was good. The duck was ordinary.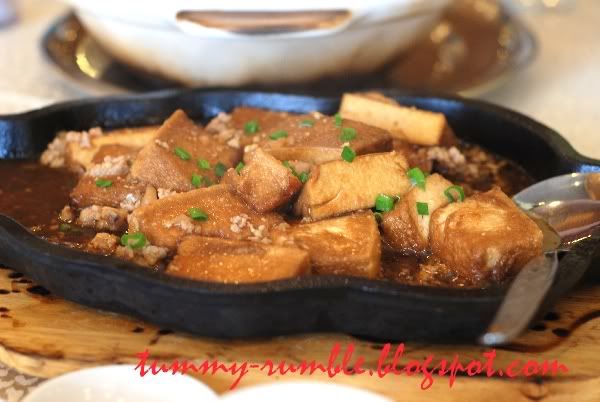 Hot Plate Tofu
This tofu has to be one of the worst I've tasted. Seriously, was quite disappointed with it. Word of advise, don't order this.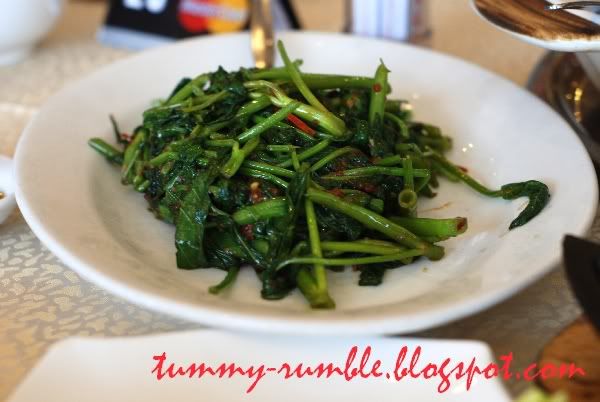 One word, ORDINARY! Its just that we had to have some greens to complete the meal.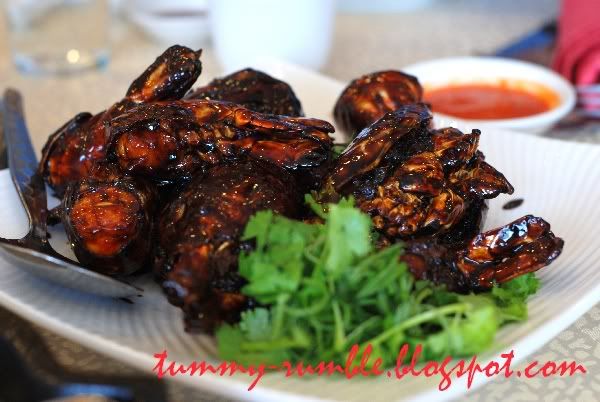 Big Head Prawns cooked with Soy Sauce
The prawns were incredibly good. It was something like caramelised soy sauce which was sticky and thick, that somehow coated the prawns and tasted very very good. The prawns had such big heads filled with roe, which when burst open resembled half boiled eggs. Seriously, this was darn good. On the down side, I don't know how much
cholesterol
I consumed that day but it was worth it. This dish alone was
RM160
. We had a total of 3 prawns in total. Each prawn was cut into 3 pieces (the prawn was darn big).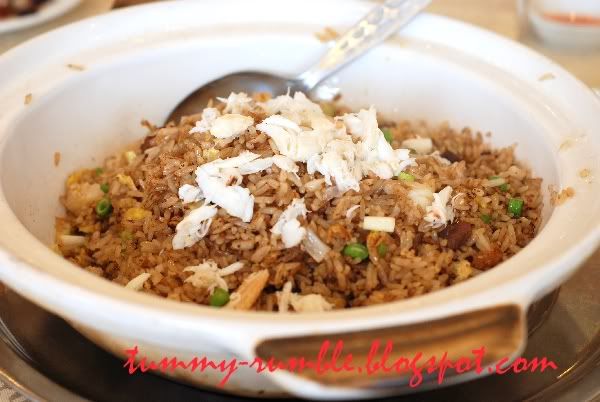 We ended our meal with crab meat fried rice. The fried rice was done very well. I was very happy with it. Talking about fried rice somehow make me recall of another good place for fried rice -
Imperial Garden
. Actually Imperial Garden Restaurant is situated less than a stone throw away from armada hotel.
All in all, the meal came up to slightly more than
RM300
for 5 people. I didn't foot the bill. For the size of the prawns and the way it was done, I was certainly quite happy with the meal. Overseas serves one of the best char siew and siew yoke around.
Anyway, I'll be heading of to
Kota
Kinabalu
,
Sabah
this Friday for a presentation. Hopefully I'll be able to indulge in some good seafood over there then. Until next time.
*Opinions expressed are solely based on my personal experience


Pricing:
About R
M50
per person (more depending on the seafood/shark's fin ordered)
Map
to
Restoran
Overseas @ Plaza Armada, Section 52
Address:
Plaza Armada,
Lot 28-Ground Floor,
Lorong
Utara
C,
Petaling
Jaya
,
Malaysia
Contact:
Telephone number: 03 7956 1029
Website:
http://www.oversea.com.my
Opening hours:
11.30am-2.30pm, 5.30pm-10.30pm daily