>> Jul 28, 2010
Studying too much neurology in a day can serious cause trauma to the brain. How ironic huh? Anyway, I'm finding every excuse to procrastinate, so why not write up a new entry.

After hearing so much about Robson Heights Seafood Restaurant, I couldn't resist the urge but to try it. Robson Heights Seafood Restaurant is located 2 or 3 stone throws from Midvalley (Megamall). This place, as the name suggest, is located up a hill. Parking was very limited that night (although the restaurant wasn't very full).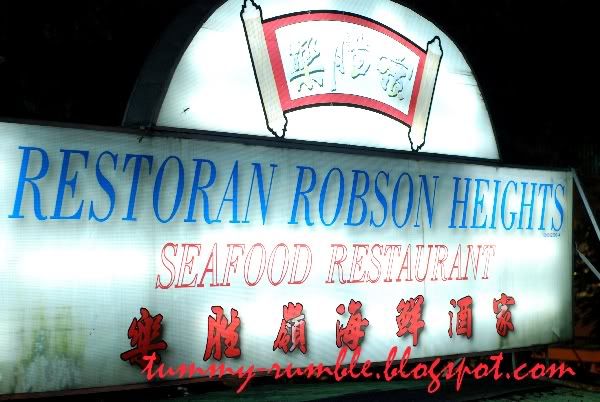 Robson Heights Seafood Restaurant
The Si Tao
Poh
was kind enough to 'entertain' my
fickle mind
in picking my dishes. I was blunt enough to asked for the prices of the crabs and prawns before making my order. I didn't want to get 'cheated' as this was foreign territory for me. Anyway, the food didn't take long to come.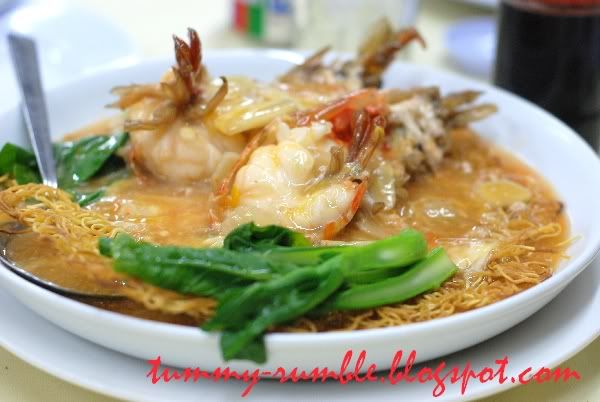 The Fresh Water Prawn Noodles tasted somewhat similar to
Soo
Kee's
. The only difference was it wasn't exceedingly salty (like my bad experience at
Soo
Kee
). It was not bad, but I think I still favour
Greenview
's Sang
Har
Mein
over Robson Height's. The fresh water prawns are
RM120/kg
no matter what style the prawns are cooked in.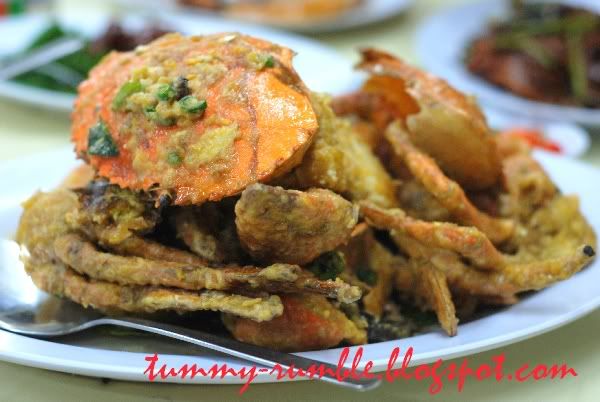 The Ham Dan
Hai
(salted egg yolk crabs) were very good. It tasted different compared to the ones found in g
reenview
(different in a good way). The crabs were coated very evenly with the salted egg yolk. The crabs were also fresh and cooked well (the crab flesh didn't get stuck to the shells). I was quite satisfied with this dish. This dish was
RM84
(RM56/kg).
All in all, a relatively satisfying meal that was saturated with lots of cholesterol (I personally feel that it is okay to indulge in good unhealthy food once a while). Robson Heights Seafood Restaurant certainly deserves a revisit. The next time round, I would like to try their crab roe rice that
J2

Kfm
had.
*Opinions expressed are solely based on my personal experience


Non-Halal
Pricing:
About RM50 per person
Map
to Robson Heights Seafood Restaurant
Address:
Robson Heights Seafood Restaurant
10B,
Jalan
Permai
,
Off
Jalan
Syed
Putra
,
50460
Kuala
Lumpur
.
Contact:
Telephone number: 03 2274 6216
Opening hours:
10.30am to 3pm & 5.30pm to 11.30pm daily
Other food reviews:
J2

Kfm
A Whiff of Lemon Grass
Kampung

Boy City Gal
Lots of Cravings