>> Aug 19, 2010
As I am current having a mild headache, I am going to make this a short post.

After the countless drive-by of China Court at Subang Avenue, I finally decided to go give it a go one day. Parking wasn't an issue. The restaurant was relatively empty.

We asked the waitress for some recommendations and she came up with tiger grouper soup. Chinese restaurant tend to push you to have their seafood to rip you off some good profit. Being familiar with their scheme, we asked the weight of the fish. She told us that all their fish were above 1.3kg (which is very big for 3-4 people). So we decided not to order their fish and made do with the other dishes.

Note: Being quite familiar with fish and their sizes, I went to check out their tanks and saw a couple of 700-1000grams fish. So much for pushing us for the bigger fish.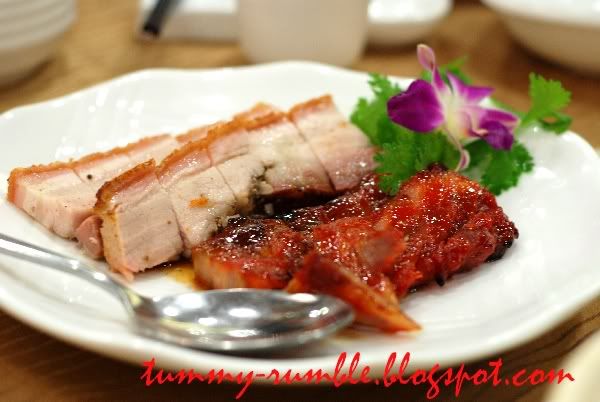 The Char

Siew

and

Siew

Yok

weren't the best I've tasted. I would say they were reasonable though.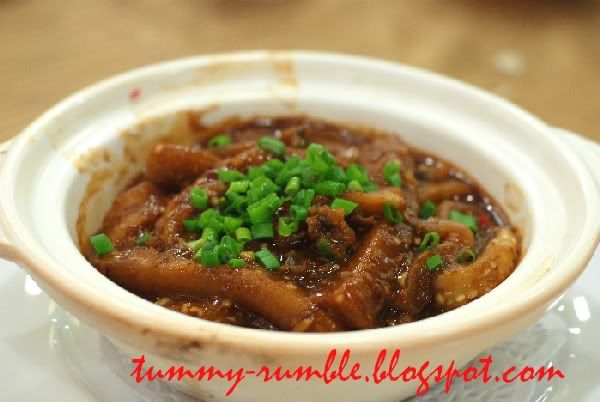 Fried

Brinjal

with

Belacan

The

brinjals

(egg plant) were soggy. Any random '

tai

chow' would have done a better job at this dish.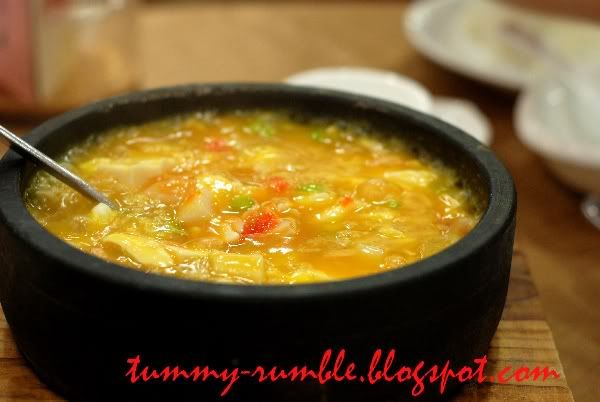 Not being a big fan of pumpkin, I didn't really enjoy this dish. This dish seems to be on every other table (I am not sure whether it was because it was good or the waitresses seem to be recommending it)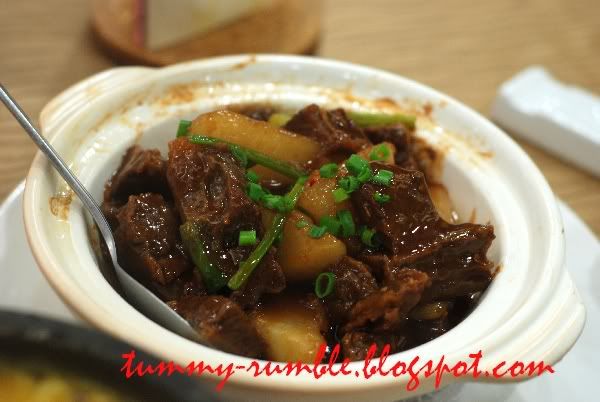 The beef was probably the best savoury dish that night. It wasn't exceptional in any way, but compared to the other dishes, it sure stood out like a shining star.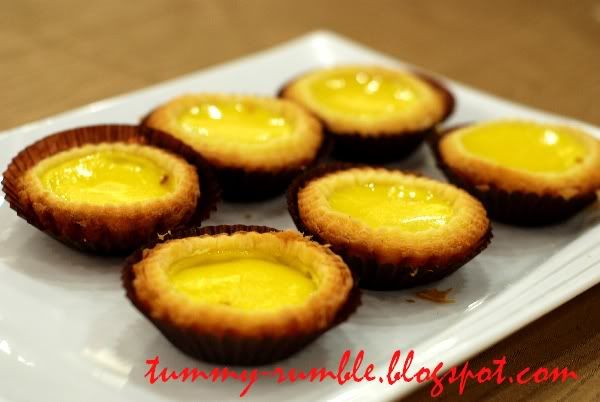 If you ask me, they should close down the restaurant and only sell egg tarts somewhere. This egg tarts were soft and smooth on the inside, and packed a nice flaky texture on the outside. I couldn't stop eating them.

All in all, I'll probably come back just for their egg tarts. The other dishes were between average to below average. The meal was about

RM180

.



Note:

My relatives recently went there for their roast goose. Apparently it wasn't anything special.



*Opinions expressed are solely based on my personal experience
Pricing:

About

RM30

per person (depending on what you order)
Map to

Subang

Avenue
Address:
S2-01, S2-01, Level 2,


Subang

Avenue Shopping Complex,


Persiaran

Kemajuan

SS16,
47500

Subang

Jaya

,


Selangor

Darul

Ehsan

,
Malaysia.


Contact:
Telephone number: 03 5636 0888