>> Aug 17, 2010
Quite a while back, my grandfather wanted to treat me to some freshwater prawn noodles. This time round, he though we should try a different restaurant rather than the usual place we usually patron. He decided to bring me to Chong Fatt Seafood Restaurant.

This time round, we went to the main branch of Chong Fatt, which is located off Jalan Genting Klang. Their main branch is a typical seafood restaurant where one will see tanks after tanks of seafood whereas their sub branch is more of a cafe like place that specialises in Fish Head Noodles.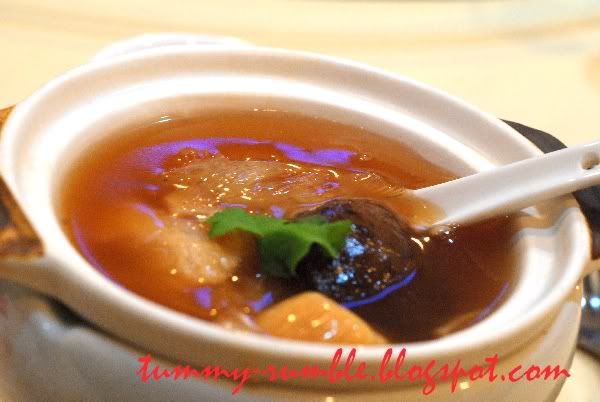 We have been cutting down on our consumption of shark's fin soup these few years (in hopes of not supporting poachers from cutting off the shark's fin and throwing them back into the water). When I was much younger, we used to have shark's fin soup very frequently.

Anyway, this shark's fin soup (

RM38.80

per bowl) was served with those nice plum beansprouts that 'tails' and 'head' have been plucked. It is actually very

tedious

work to pluck both ends of every single beansprout. The soup was nice and flavourful. Shark's fin is actually one of those neutral tasting ingredient that is highly sough after for its texture. Chinese cooks will tell you that shark's fin is in fact quite tasteless. So, the broth is very important in a good shark's fin soup. I would say that this bowl of soup was average.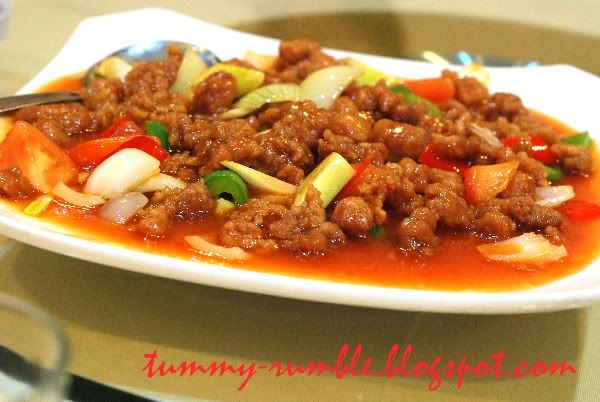 Since young, my cousin has been a sucker for sweet and sour pork. So, he had a nice big plate of this as well. I don't blame him, I actually find sweet and sour pork quite nice as well. he plate above was

RM30

.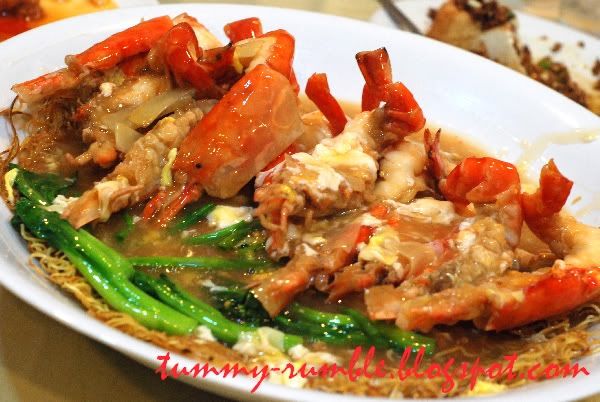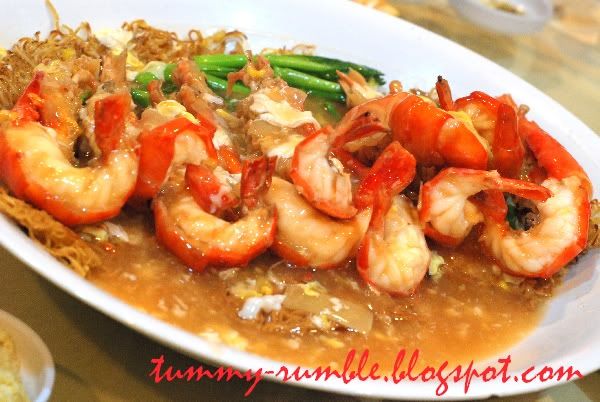 Freshwater Prawn Noodles

The highlight of the meal, the fresh water prawn noodles (

RM126

). The prawns were nice and succulent. Accompanied by that nice crispy noodles, they made a killer combo. The sauce however, wasn't as good as

Greenview's

. Nevertheless, it was relatively good. For the amount of prawns we were getting, I would say that the noodles were probably cheaper than

Greenview's

.

All in all,

Chong

Fatt

Seafood Restaurant serves reasonable seafood (I wouldn't say exceptional). This place resembles of those typical seafood

Chinese

restaurant (Unique Seafood,

Pantai

Seafood etc).


*Opinions expressed are solely based on my personal experience
Map
to
Restoran
Makanan
Laut
Chong
Fatt
Address:
11, Ground and 1st floor,
Jalan
Perusahaan
Kiri,
Off
Jalan
Genting
Klang
,
53200
Kuala
Lumpur
,
Malaysia
Contact:
Telephone number: 03 03 4023 1088 / 03 4023 1077
Fax number: 03 4023 8088
Opening Hours:
Lunch time until 10-11pm daily