>> Aug 9, 2010
After a good cup of Coffee Luwak with Kahlua, no wonder I'm still awake at this hour. If you're wondering what Coffee Luwak is, I'll be more than happy to enlighten you. According to Wikipedia, Kopi Luwak, also known as caphe cut chon (fox-dung coffee) in Vietnam and kape alamid in the Philippines, is coffee that is prepared using coffee cherries that have been eaten and partially digested by the Asian Palm Civet, then harvested from its feces. The civets digest the flesh of the coffee cherries but pass the beans inside, leaving their stomach enzymes to go to work on the beans, which adds the coffee's prized aroma and flavor. Apparently, there are a lot of imitations in the market. I have no clue where this coffee is from but nevertheless, it tasted good, and that is all that matters. By the way, did you know that the Civet Cat was responsible for the outbreak of SARS a couple of years ago? I know, I'm such a killjoy.

Since I'm getting tormented by my constand sneezing and running nose, I'm gonna make this short.

Monte's is located in Bangsar Shopping Centre. Service was reasonable that day. The waiter knew his stuff (we could recommend dishes), so all was good. Food didn't take long to come as well. Thumbs up to that.

As for the food: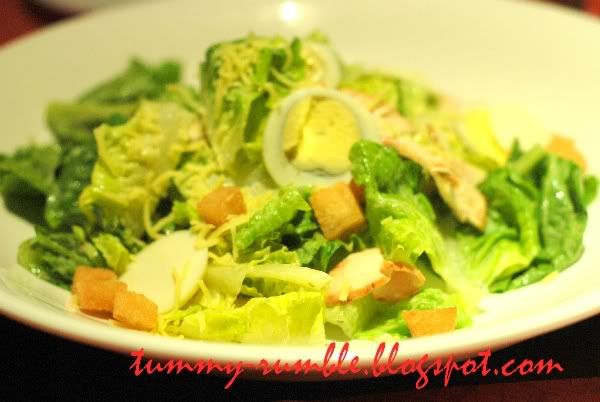 The salad (
RM16
) was probably alright (I can't seem to remember how it tasted, meaning it was probably average, hence not being memorable). Anyway, its pretty hard to screw up caesar salad, and I don't think Monte's messed it up (otherwise I would have remembered).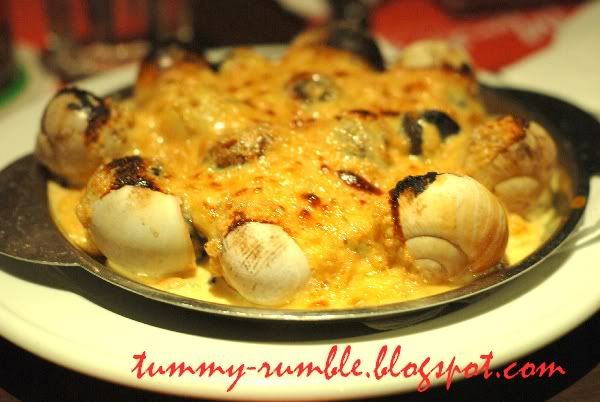 The picture above was a double portion of escargots cooked in a thick curd-like sauce. It was very good. If only I had those nice crusty buns to eat the sauce with (instead of those store-bought soft dinner rolls). A portion of escargot was
RM16
.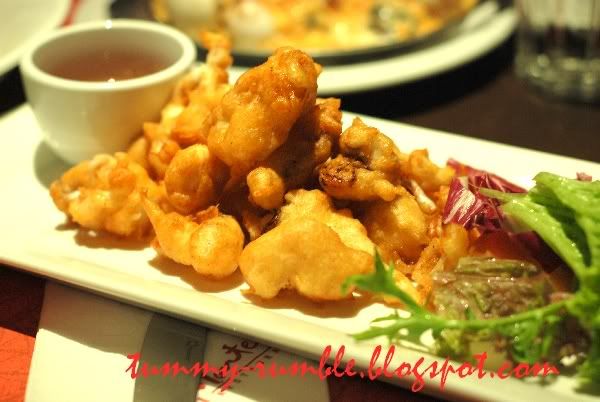 Monte's deep a good job with the squid (
RM18
) as well. It well coated in crispy batter. Definitely no complains here.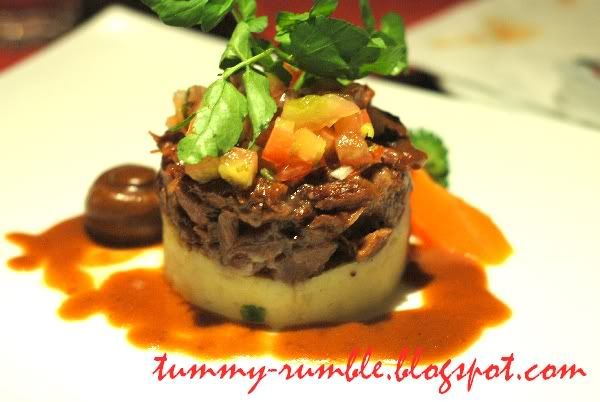 Slow-Cooked Lamb
According to the waiter, the lamb was slow-cooked for 8 hours. The lamb (
RM30
) came on a bed of mashed potatoes and certainly didn't disappoint. I would give them credit for presentation.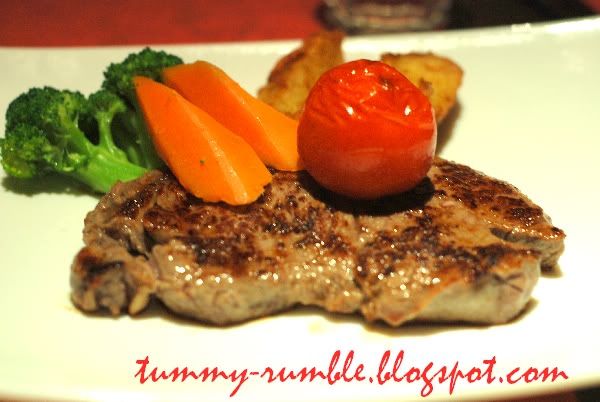 Ribeye Steak
I chose to have the ribeye steak (
RM56
). One could always order an accompanying sauce for an additional few bucks but since I prefer my steak without sauce, I opted not to. The steak wasn't exceptional, but it was edible.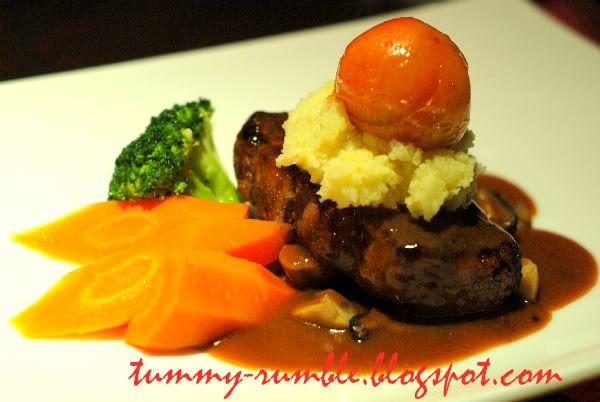 The Fillet Mignon is supposed to be the best and most prized part of a cow (click
here
to read more). If this slab of meat was from a 'wagyu' spesies of cow and had a good marble score, I can't help but imagine how much it would cost. Anyway, this dish was far from perfect, but nevertheless, reasonably good (I still prefer the steak though, but thats where personal preference comes into place). It was priced at
RM53
.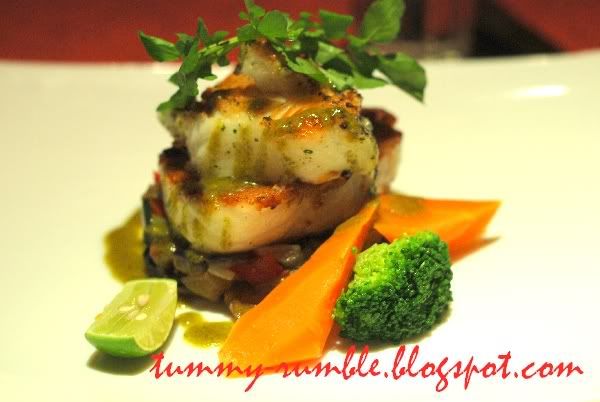 The cod (
RM48
) certainly looked good. I didn't get to taste much of the dish, so I shall not pass judgement.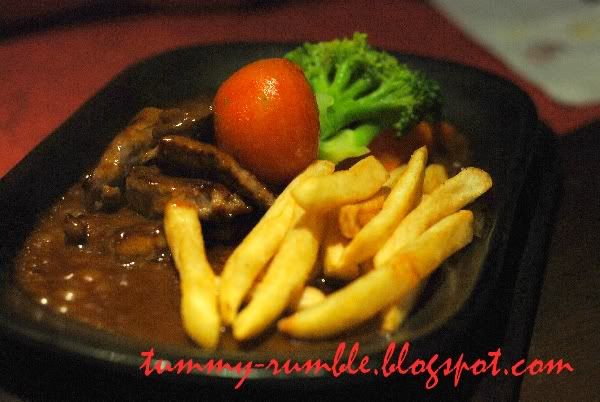 The lamb (

RM32

) tasted alright. Didn't taste it so no comments for it.

All in all, if you're looking for dishes that blow you away, Monte's is NOT the place for you. However, if you're wanting reasonably priced comfort food with nice presentation, you know where to go.



*Opinions expressed are solely based on my personal experience
No Pork
Pricing:
About
RM60
per person
Map
to
Bangsar
Shopping Centre
Address:
F112, Level 1,
Bangsar
Shopping Centre,
Jalan
Maarof
,
59000
Bangsar
,
Kuala
Lumpur
,
Malaysia
Contact:
Telephone number: 03 2094 1112 / 03 2094 1113
Fax: 03 2093 0119
Opening hours:
11.30am-11pm daily
Other floggers who blogged about Monte's:
FatBoyBakes