>> Sep 1, 2010
If you're looking for a relatively cheap meal around USJ, you should check out Restoran Kepala Ikan Segar. The dishes here range from RM10-RM30. The owner idea was to serve up tasty food at a cheap price.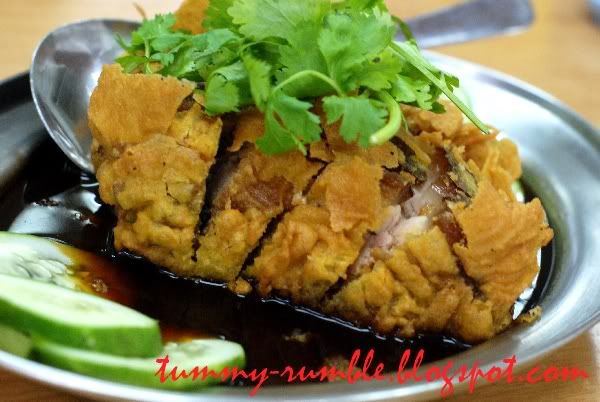 German-style Fried Pork Knuckles
The knuckles are coated in a thin batter and deep fried until crispy. Accompanied with that slight sour yet sweet sauce, this dish is really a delight. I will order this dish every time I frequent this place.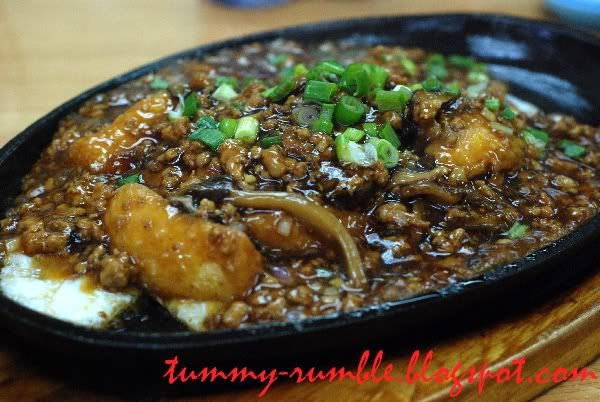 This place really does a very good hot plate tofu. I would go as far as to say that the tofu here is even better than the hot plate tofu at other bigger restaurants like
Overseas Restaurant
. The tofu is nice and soft, and comes served on a hot plate coated with egg.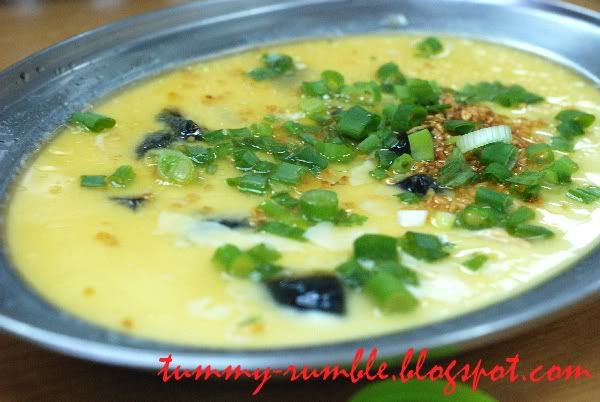 Steamed egg with century egg and salted egg
The combination of of the saltiness from the salted egg white with the nice different texture of the century egg, the harder salted egg yolk and the softer steamed egg really made it a good dish.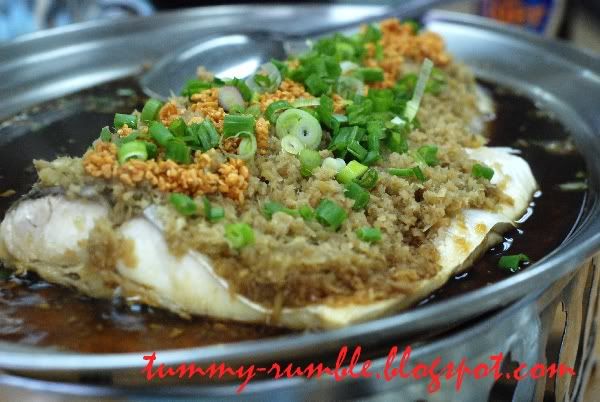 Steamed Fishhead with Garlic
The big head carp head was alright. I don't really fancy eating fresh water fish as they are easier to culture and I have no idea what the fish farmers feed them. This fish was reasonable.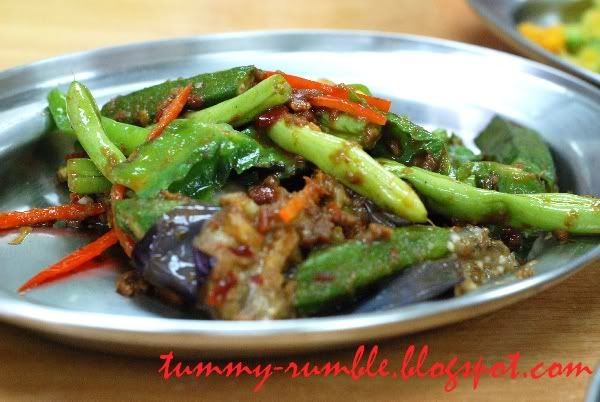 4 types of Vegetables cooked in Sambal
This is one of my favourite vegetable dish around. The vegetables here were crunchy and tasty.
Bitter Gourd with Salted Egg Yolk
I am not a big fan of bitter gourd. I don't mind eating it but I wouldn't say its enjoyable. For me, this dish didn't work. The bitter gourd didn't go well with the egg yolk.
All in all, this is a friendly neighbourhood restaurant that serves up cheap and tasty food. The food may not be that healthy but an occasion indulgence is alright I guess.


*Opinions expressed are solely based on my personal experience
Pricing:
About
RM20
per person
Map
to Restoran Kepala Ikan Segar
Address:
16, Jalan USJ 4/6B,
47600 Subang Jaya,
Selangor Darul Ehsan,
Malaysia
Contact:
Telephone number: 03 8023 6977
Opening hours:
10am-2pm, 5.45pm-10pm (closed alternate Mondays)