>> Aug 12, 2010
The last time I stepped foot into SS2, I realise that there was a new shop title on the 'famous' wan ton mee place. It didn't occur to me that it was a different name and totally different owner from what it used to be. I thought they just did some renovation with the place. Sometimes I can be quite blur. After all, 'Ho Weng Kee' and 'Chan Meng Kee' sounds quite similar no? I only realised the change after I reading masak-masak's blog post on Chan Meng Kee.

Parking is always an issue in SS2. So pray hard for some car to come out in front of you.

Anyway, Chan Meng Kee now serves Bak Kut Teh as well. I tried it on my last visit and didn't find it particularly special or great in any way. So this time round, I decided to stick with the noodles.

Service at Chan Meng Kee is better compared to Ho Weng Kee (where the owner acts as if he's doing you a favour by serving you during peak hours).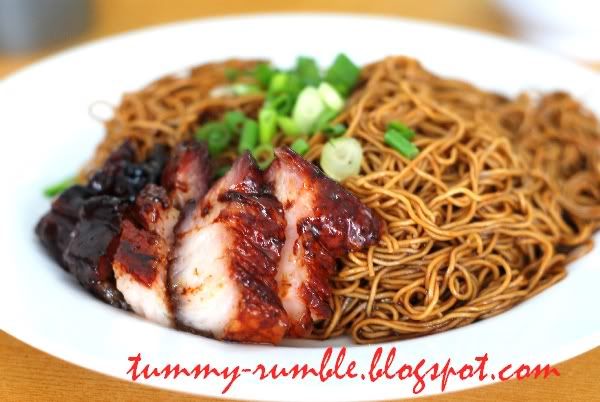 A large plate of noodles is
RM6.50
. The noodles were still as good as before. When it comes to Chinese hawker food, the more lard fritters (
chu
yau
char) in it, the better it taste. As for the condiments, the char
siew
was relatively burnt (although I requested it to be not burned at all). I shall not complain as the last time I forgot to tell them not to give me burnt meat, every single piece was burnt till black (seriously). The char
siew
was very very fat, hence the nice melt in your mouth meat texture.
Note:
1) A high fat diet is one of the major risk factors for myocardial infarction (heart attack). 2) Burnt meat is a risk factor for colon cancer.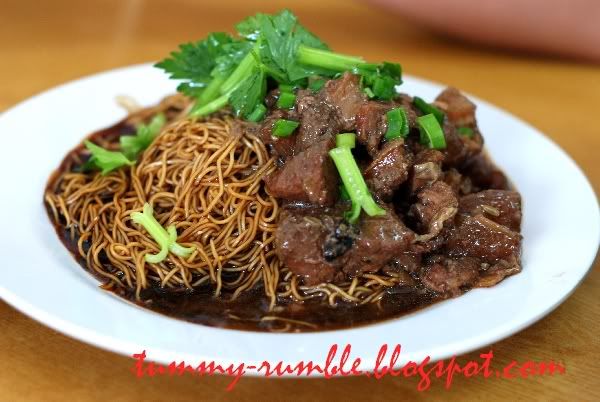 I didn't taste the
ngau
lam, but according to the person who had it, it tasted somewhat similar to Ho
Weng
Kee's
. I guess
thats
a good thing then, as it is pretty hard to find good
ngau
lam nowadays. A plate of
Ngau
Lam
Mee
with additional char
siew
goes for
RM9
.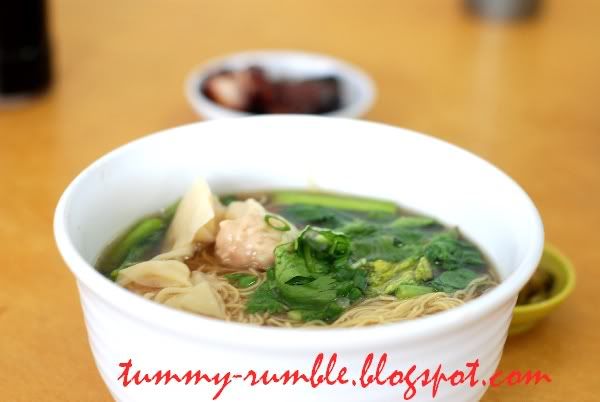 I prefer my noodles dry. I didn't get a taste of it but I guess it was probably alright. The char
siew
is served on a side plate so that it doesn't turn soggy from soaking in the soup. A bowl of this goes for
RM6.50
(large).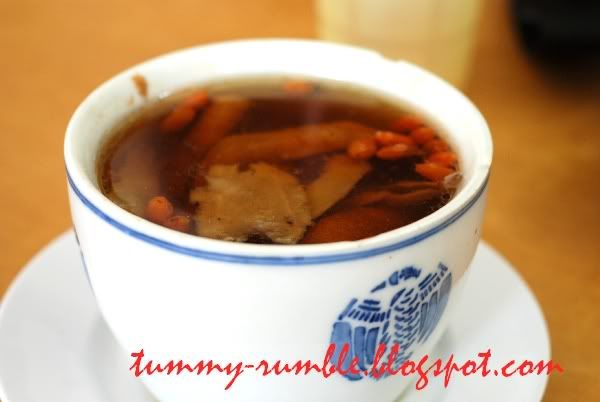 The Steamed Duck Soup (
RM6
) was tasted reasonable. I doubt I'll order this the next time I'm here though.
All in all, this stall (although the owner has changed) still serves out very good wan ton noodles. Some people say that it is no longer as good. On the bright side, I don't have to queue outside for 20 minutes during lunch hour.
Taste wise
, it didn't differ much from the previous owner. This stall is stall my favourite place for Wan Ton Noodles in
Petaling
Jaya
.
*Opinions expressed are solely based on my personal experience
Non Halal
Pricing:
Under RM10
Map
to Chan
Meng
Kee
Address:
Petaling
Jaya
,
Selangor
D. E.
Malaysia
Opening hours:
8am-3pm daily (close on Mondays)
Other Floggers who wrote about Chan
Meng
Kee
:
Masak

-

masak