>> Sep 11, 2010
I'm quite pissed right now, my post just got deleted and blogger showed me some lame *** error message when I clicked publish (time to change to wordpress). Somehow, I didn't save a copy this time round.

I'm gonna make things short, since this is going to be my 2nd time typing this up. E-San Kitchen is located in the so called 'Taipan 2'. There are countless of places claiming to be the next Taipan, but I doubt anyone has as successful as the original place.

Anyway, the food industry in Ara Damansara somehow did not take off even though the place has loads of residential houses.

Down to the food, E-San Thai Kitchen was empty on that Sunday afternoon. Frankly, the only reason I went there was because it was either Do Re Mi (the hawker centre behind) or this.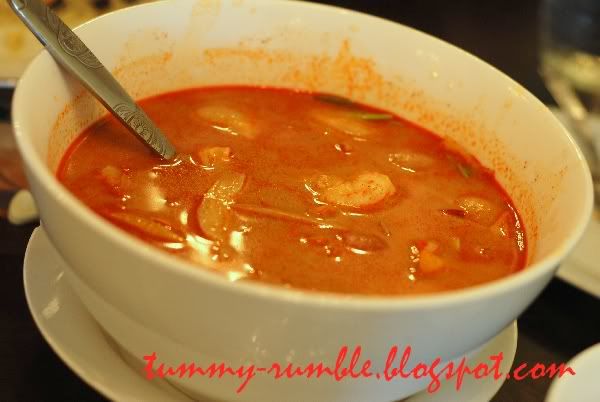 Seafood Tom Yum Soup
We had a choice of either clear soup or the reddish version. We opted for the latter. This (small) portion of tom yum (
RM15
) was enough to feed the two of us. It was a little too sour but I liked it this way.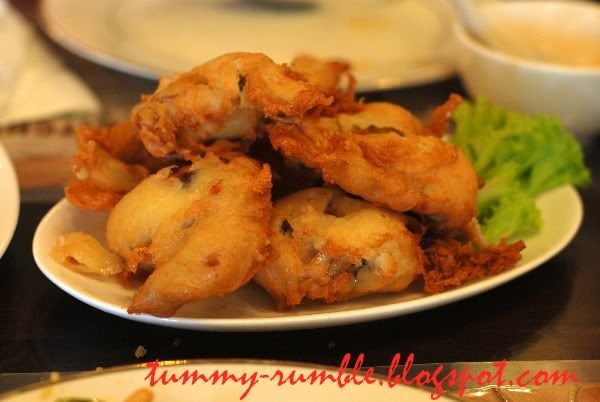 This soft shell crab (
RM35
) wasn't very good. The crabs were coated in some thick floury, tempura-like batter before being deep fried. I don't really fancy eating deep fried batter when I ordered something else. On the bright side, they didn't overcook the crab.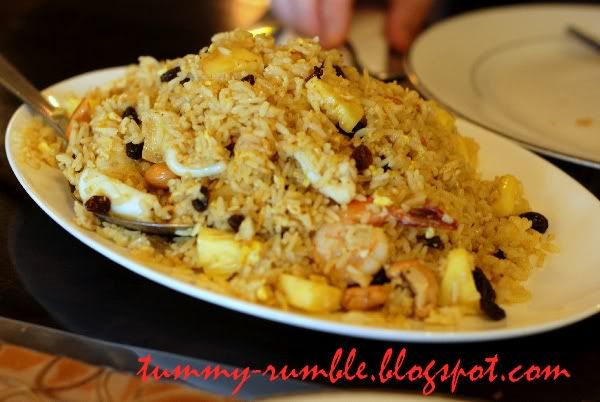 The rice (
RM20
) was reasonable. That nice tinge of curry powder gave it a nice fragrant smell that certainly helped with the appetite.
All in all, the food presentation certainly lacked finesse. Taste wise, it was average food with a slightly higher price tag.
Note:
Sorry about the short post, this is my 2
nd
time rewriting the same post so do understand.

*Opinions expressed are solely based on my personal experience
Pricing
:
RM30
Map to E-San Thai Kitchen
Address
:
E-San Thai Kitchen,
G-G-3a & 5, Block G,
Jalan
PJU
1A/3,
Taipan
2,
Ara
Damansaram
47301
Petaling
Jaya
,
Selangor
Darul
Ehsan
,
Malaysia
Contact:
Telephone number: 03 7842 7368
Email: esankitchen@adhomebuilder.com
Opening Hours:
11am-10pm (closed on Wednesdays)