>> Sep 23, 2010
Back in the days, Rakuzen use to be this exclusive high end Japanese place that the Japanese expatriates rave about (emphasis on BACK IN THE DAYS). Since then, Rakuzen has been taken over by Super Dining, the company who owns all the Rakuzen, Sushi Zanmai and Pasta Zanmai outlets in Malaysia. They even own Kura (at One World Hotel) and Zen (Sunway Pyramid). The problem with expanding at such a pace is that the quality of the food is bound to drop. Oh well, you can't have the best of everything.

Anyway, its not all bad. Now, they have another outlet in Empire Gallery Subang, meaning, less queue in their SS15 branch.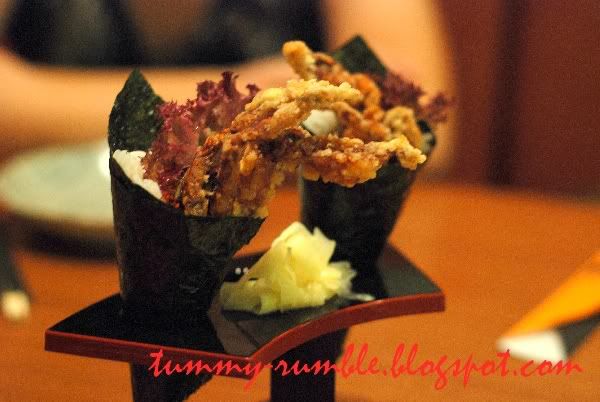 The
Temaki
is made up of a large chunk of soft shell crab wrapped with some cucumber, sushi rice, mayonnaise and topped with flying fish roe. The roll here was pretty similar to their other branches. The crab was crispy and nice, and the rice portion was just right.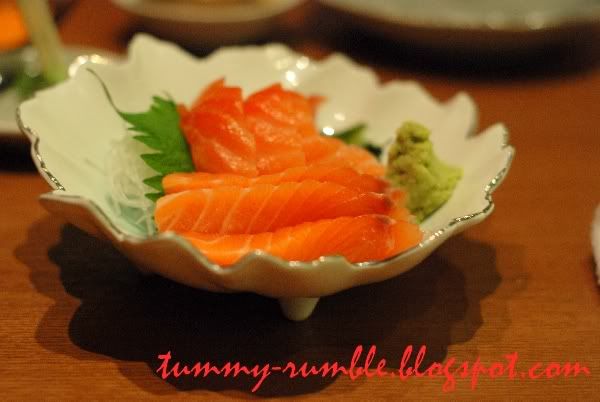 The
Sashimi
(
RM22
) was relatively fresh. No negative comment about this dish.
Note:
Their fish comes in twice a week. Kindly ask their branch manager ahead to know the days for their delivery.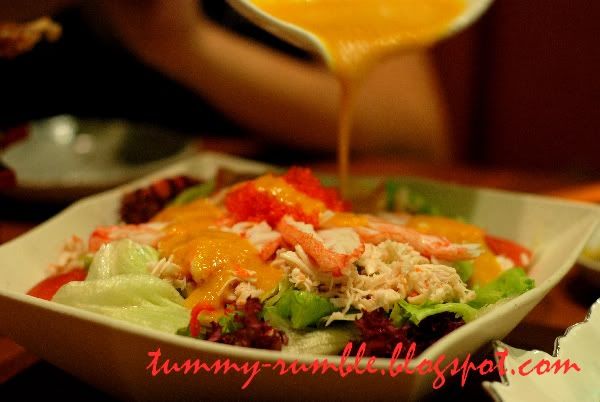 The sauce certainly bound the salad (
RM28
) together. I would say, this is certainly a good way to have your daily dose of vegetables.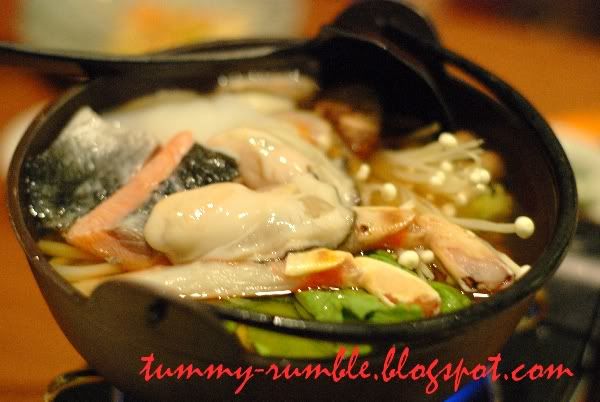 This hot pot (
RM28
) is actually a seasonal thing. Apparently, the ingredients for this dish are from Hokkaido. It tasted ordinary to me.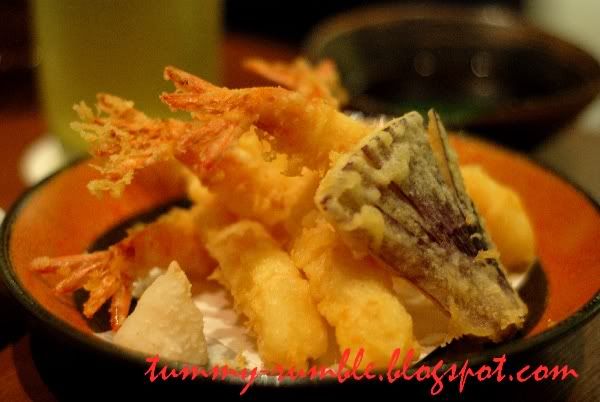 The prawns were crispy on the outside and succulent on the inside. It was fried till golden brown and not overcooked.
All in all, no complaints about my food here. I hear that the service can get bad when the place is crowded. This outlet is certainly up to par with their other outlets (I've been to all their outlets except for the one in Chulan Square). I recently had some problem with their Plaza
Damas
outlet. So, when I have nothing to say, I guess its a good thing. I wouldn't say this is top notch Japanese food, but it certainly wasn't bad either.
Until Next time.
Halal
*Opinions expressed are solely based on my personal experience
Map
to Empire Shopping Gallery
Subang
Address:
UG

17 Upper Ground,


Jalan

SS16/1,
47500

Subang

Jaya

,


Selangor

Darul

Ehsan

,
Malaysia.
Contact:
Telephone number:
603 5635 9818 / 603 5635 9858
Fax number:
603 5635 5898
Website:
http://www.superdining.com.my/rakuzen-empire.html
Opening hours:
12.00pm - 3.00 & 6.00pm - 11.00pm daily