>> Sep 4, 2010
When Megan suggested we go to Waterlily Bistro in Mutiara Tropicana, I agreed without knowing that Waterlily Bistro is actually one of the many branches of Ole Ole Bali with a different name (If I knew, I wouldn't have agreed and now I hope she doesn't read this). Hence the 100% similarity in menu to Ole Ole Bali's.

Anyway, as I have to get back to 'nerding', I shall make this short and sweet.

We started off with a jug of barley lime (RM18 per jug). A jug fills about 4 cups.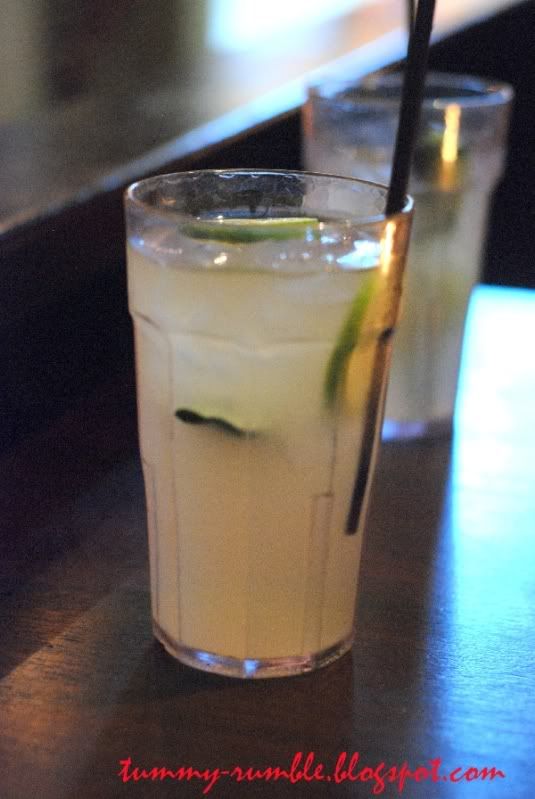 The glasses came with a folded up
pandan
leaf for presentation sake.
After all
, they had already dumped a ton of
pandan
flavouring into the barley lime. Nevertheless, it tasted nice and refreshing.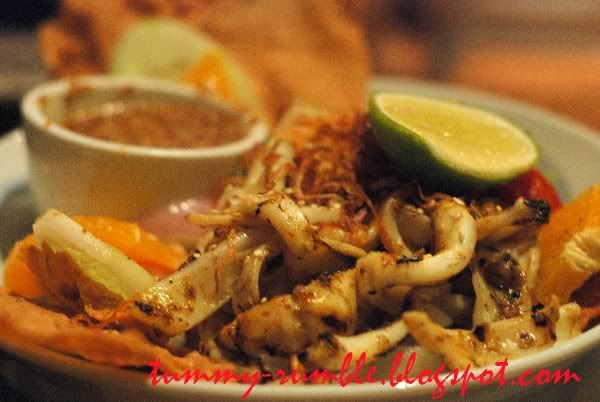 The salad (
RM14
) was nice and refreshing with too much of a zinc from the lime. I found it a little too sour but it was still edible.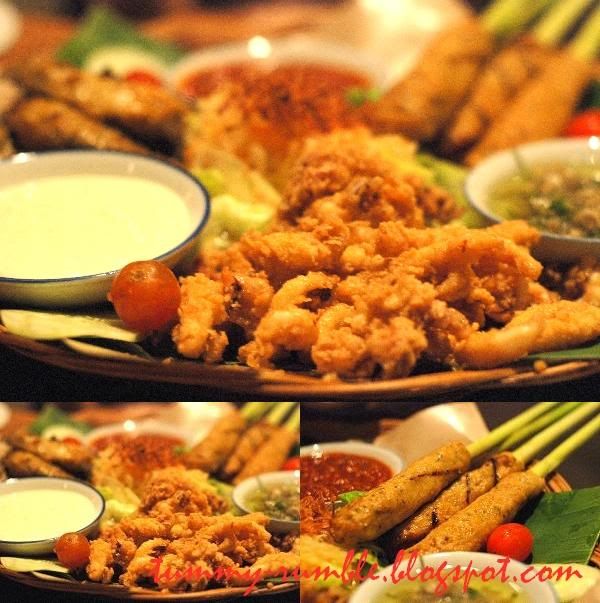 Trio (
RM38
) as in 3 things consisted of BBQ wings, Sate
Lilit
(fish sate on lemon grass stalk) and
Cumi
-
cumi
goreng
(fried squid). This is more of a finger food to go with drinks. However, we had it with a side order of rice (
RM2
). The sate
lilit
was nice and tasty. The squid was crispy and golden brown.
All in all, the food served here is reasonable. It wasn't fantastic or anything but it was edible (you can't expect too much when you come to a restaurant part of a chain). The bill came up to
RM80
for 2. Verdict: reasonable food at a slightly expensive price.
*Opinions expressed are solely based on my personal experience
Halal
Pricing
: About
RM35
per person
Map
to Waterlily Bistro
Address:
No. 11-G, 11-1, 11-2 (3 floors)
Jalan
Mutiara
Tropicana 3,
Mutiara
Tropicana
474110
Petaing
Jaya
,
Selangor
Darul
Ehsan
,
Malaysia
Contact:
Telephone number: 03 7803 6603
Opening hours
:
11am-late
Other outlets:
Ole-Ole Bali

Sunway

Pyramid
Lot O8-1C Ground Floor Main Entrance Oasis
Boulevard
Sunway
Pyramid
No 3
Jalan
PJS
11/15
Bandar
Sunway
46150
Petaling
Jaya
Selangor
Darul
Ehsan
Tel: +603-7492 0308/0309
Fax: +603-7492 0778
Ole-Ole Bali Solaris Mont

Kiara
Lot 15 & 16 Ground Floor Block J Soho KL
Solaris Mont
Kiara
50480
Kuala
Lumpur
Tel: +603-6204 9688
Fax: +603-6204 9698
Bumbu

Bali

Bandar

Puteri

Puchong
Lot 18 & 18-1
Jalan
Persiaran
Puteri
1
Puchong
47100
Kuala
Lumpur
Tel: +603-8061 8699
Fax: +603-8062 6698