>> May 28, 2010
TJ or better known as Thomas and Jeffrey opened up this place some time back in 2004, dishing out western food for the good folks of Subang Jaya. Actually, I've heard quite a bit about this place from friends. So one fine day, I decided to give this place a visit.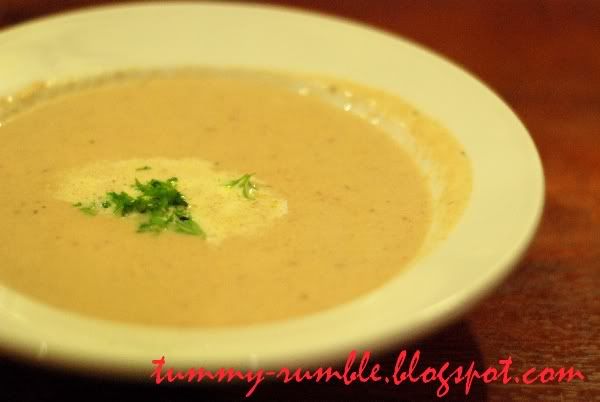 Soup was ordinary. Something I would expect from deli France.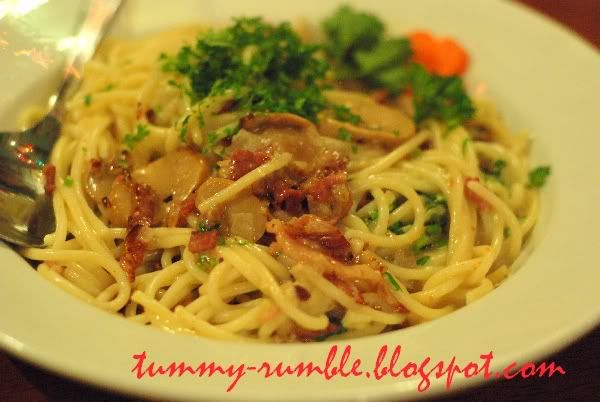 The carbonara could have been better.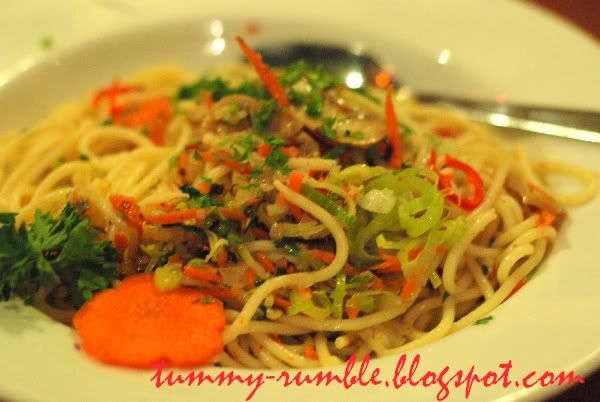 The
aglio
olio
certainly didn't taste like
olio
. I can't really describe how it tasted. It was rather, different.
This fish wasn't done well. It was overcooked. However, the sauce sure made up for the dryness.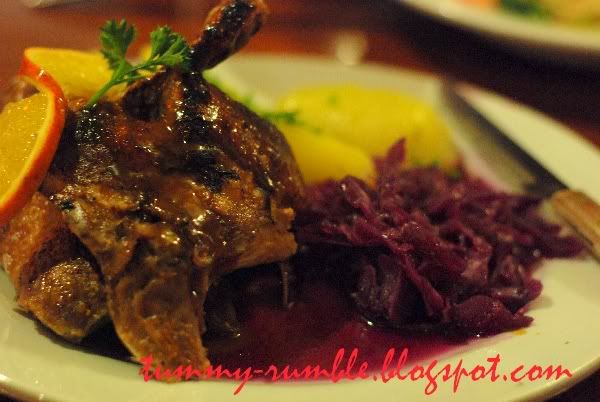 The crispy duck, priced at
RM23
, was definitely the best main that night. It had a nice crispy skin and the meat wasn't overly dry.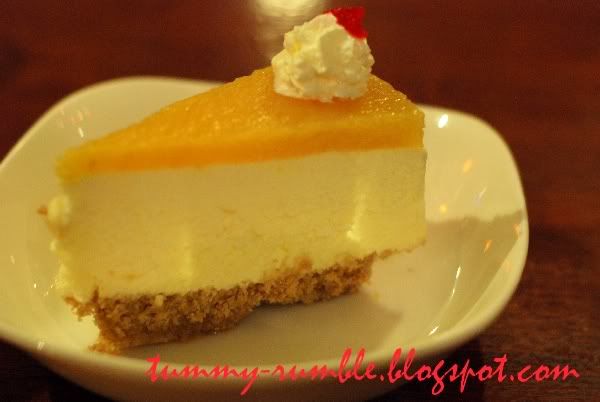 The cheese cake was very light and refreshing. The apricot certainly added a different flavour to the dish. I would have to say that this has to be one of the better home-made cheese cake I've tasted.
All in all, all the mains were under
RM30
. Some of the pastas were under
RM20
. Service wasn't fantastic, food was okay. On the way out, I saw
pre
-cooked salmons stacked up on the flat grill. This is not the way a restaurant should cook their food. My other complain about this place is that they only have 1 variety of wine, and the staffs don't even know the name of the wine. The only thing I could gather from them was that the wine was from Australia.
This place is a good stop for people who live nearby, because I can't think of any other western restaurants in the neighbourhood. San Francisco Steak House in SS17 or
Ben & Nick's diner
would be an alternative for western food. My conclusion is
Subang
Jaya
doesn't have any fantastic restaurant dishing out western cuisines.
The only consolation was that the staffs were friendly and the cheese cake was alright. The duck was good too. Other dishes were just average.
*Opinions expressed are solely based on my personal experience


Pricing: About
RM30
per person.
Map
to
TJ
Haus
Address:
TJ
Haus
27A,
Jalan
SS18/1B,
47500
Subang
Jaya
,
Selangor
Darul
Ehsan
,
Malaysia
Contact:
Telephone number: 03 5636 4508
Opening hours:
11am-2pm, 6pm-11pm daily.
Closed 1st and 3rd Mondays of the month
Read more...