>> Sep 30, 2010
Everyone has their favourite Chinese Restaurant these days. Likewise, my uncle swears by Extra Super Tanker. What kind of restaurant name is that you ask me. Well, the owner thought it was catchy. Truthfully, it is catchy, won't can forget a restaurant that has such a name?

Anyway, parking is aplenty at night as most of the shop lots along the same row will be closed.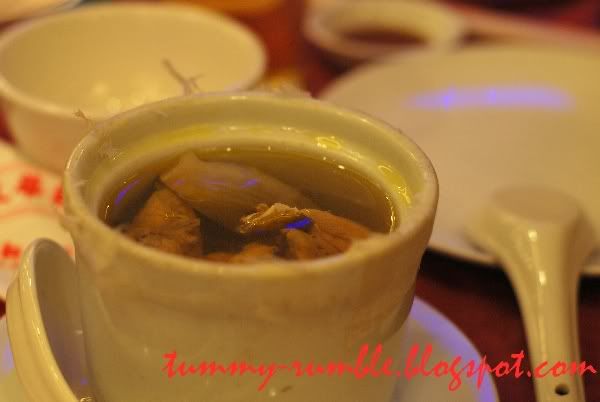 Double Boiled Chicken Soup
The soup (
RM5
per bowl) was a refreshing start to the dinner. Each bowl came with a nice piece of chicken, some dried scallops and some Chinese herbs. It tasted alright. No complains here.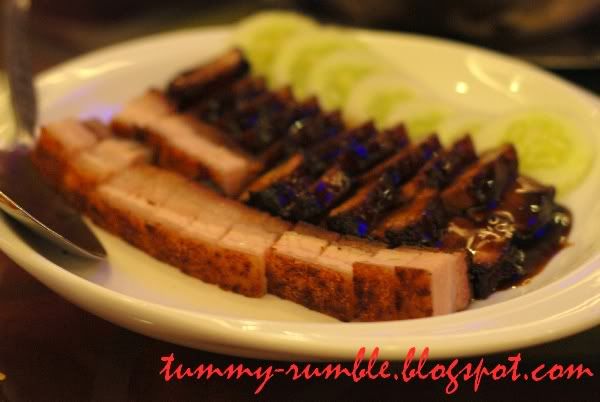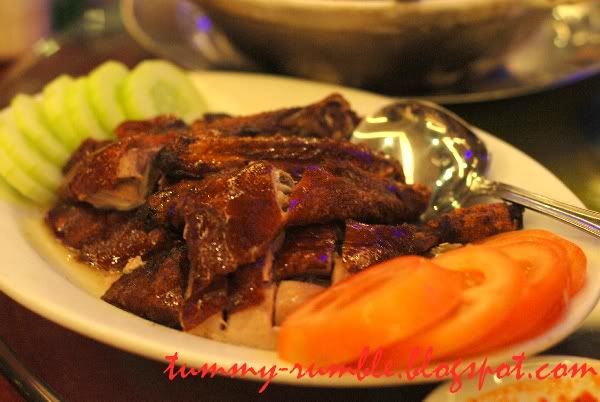 The Roast Meat (
RM35
) and Duck (
RM85
) were served together. The
Siew
Yuk had a nice crackling skin, followed by a layer of fat and meat. It was one of the better
siew
yuk I've tasted. The char
siew
wasn't bad either. The Duck was well seasoned and roasted evenly. The duck skin wasn't as crispy as
Loong
Foong's
, but the dish on the whole was reasonable.
Roast Duck Skin in

Mantou

with Fried Cruller
I guess now I realise where the crispy part of the duck ended up. This dish is seriously unhealthy. The interior of the man
tou
was saturated with oil of all sorts (the duck and the cruller).
Taste wise
, it was rather good.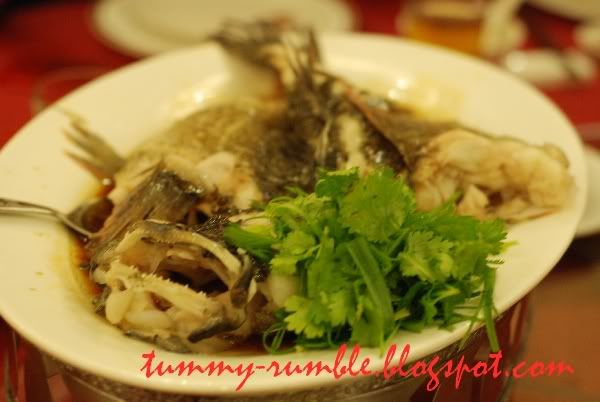 The steamed soon hock (
seasonal price
) was done rather well. It wasn't overcooked and the sauce certainly did justice to the fish.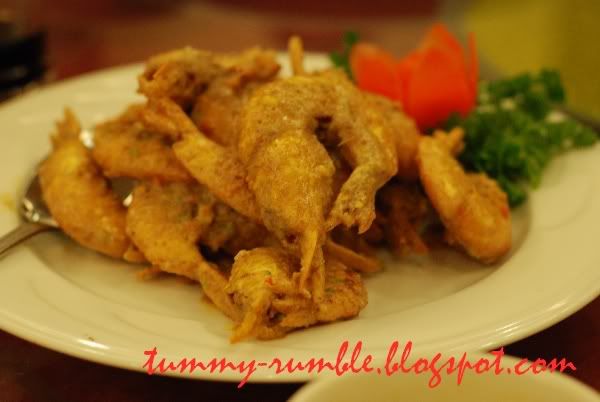 The prawns (
seasonal price
) were coated so evenly with that nice, addictive layer of salted egg yolk. This dish hit the right note for me. Screw the
cholesterol
man, you've got to enjoy yourself once in a while (just make sure the food justify the high
cholesterol
intake).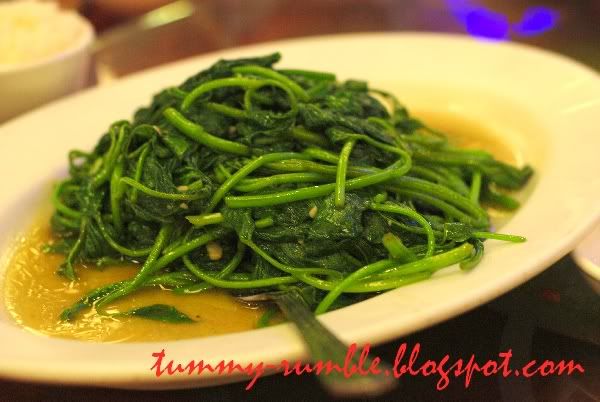 Green's to fulfilled the daily vegetable intake
The vegetable (
RM20
) had a nice 'wok
hei
' (wok flavour which is usually achieved by frying something at a very high heat). With such flavour, I wouldn't mind eating a meal entirely of vegetables.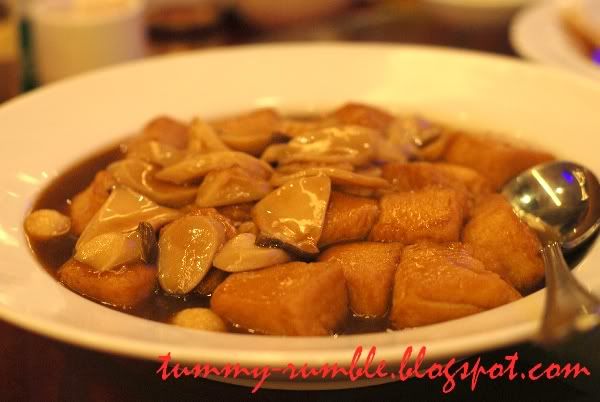 The
bean curd
(
RM25
) were rather ordinary.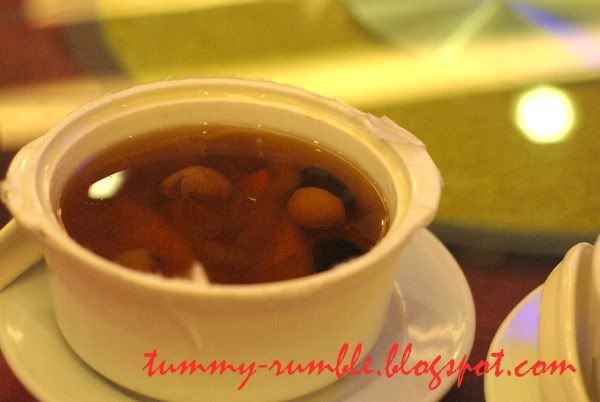 We ended the meal with a few Chinese dessert to share. This picture above (
RM5
) was boiled dried
longan
, with ginkgo, red dates and sea coconut. It was ordinary. We also had the boiled red bean with sesame seed filled Tang Yuan. The 2
nd
dessert (no picture sorry) was certainly better than the first.
All in all, Extra Super Tanker served up relatively good food at a reasonable price. I met 2 friends with their family that night (proving the food must be good to attract such a crowd).
Anyway, instead of the usual Halal/Non Halal sign I usually put up and since I'm ever so nice, I'll share this video my friend sent me below. Enjoy, and have a good laugh. I certainly did.
Cheers and good night.
*Opinions expressed are solely based on my personal experience
Map
to Extra Super Tanker (
Damansara
Kim)
Address:
48, SS 20/10,


Damansara

Kim,
47400

Petaling

Jaya

,


Selangor
Darul
Ehsan
,
Malaysia
Contact:
Telephone number: 03 7726 7768 / 03 7726 7769
Fax number: 03 7726 7782
Website:
http://www.estrestaurant.com/
Opening hours:
12pm-3pm, 6pm-11pm
Read more...