>> Dec 9, 2009
Looking for a good plate of hokkien noodles? Look no further. Ahwa hokkien mee at section 14 (adjacent to jalan 222) serves the best hokkien mee in the whole of Petaling Jaya. It is even famous among foreigners and people from out station.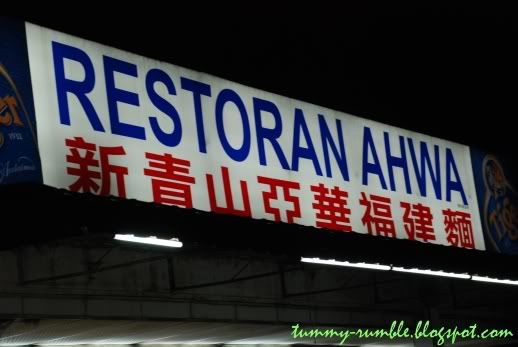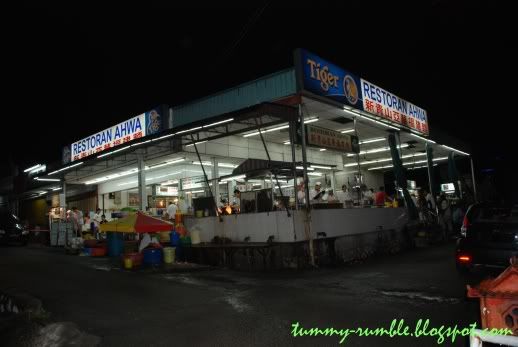 Ahwa
Hokkien
Mee
Ahwa
has been frying
hokkien
mee
for many years now, and has even trained several staffs to fry the noodles.
Ahwa
usually just sits back and watch his people fry the noodles. However, one can specially request for the man himself to fry the noodles. There is not much of a difference between his other cooks and his noodles though.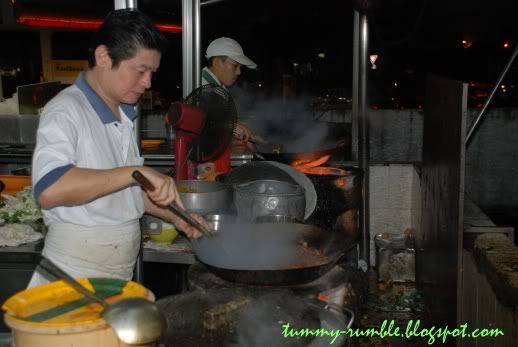 Ahwa

conjuring up a plate of noodles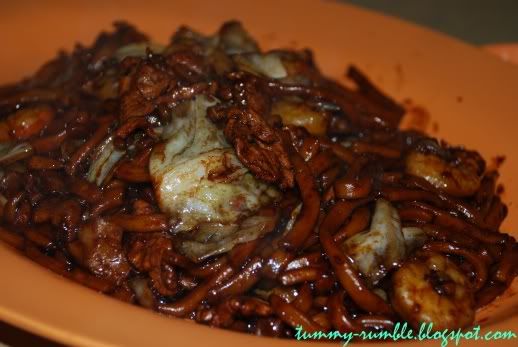 A plate of

Hokkien

Mee



The
hokkien
noodles at
Ahwa
is fried over a charcoal fire. The noodles has a distinct pork taste due to the lard fritters used in frying the noodles.
(If one is not health conscious, one can opt for additional lard fritters to go with the noodles).
The noodles are also fried with prawns, pork slices and vegetable. One can also opt for additional pork slices and prawns. The noodle is best eaten with some
belacan
chili for that extra oomph!
The noodles are priced depending on the serving of it. When ordering noodles here, one usually orders by the number of people. A portion of noodles for each person is
RM6
.
There are also lots of other food stalls offering various food such as grilled seafood (ikan bakar), satay,
tauhu
bakar
,
loh

ark
(
stewed
duck),
loh
bak
and the many different types of noodles (
loh
mein
,
wah
tan
hor
,
ying
yong
). The grilled seafood is not bad but a bit pricey.
This is my favourite
hokkien
mee
stall in
Petaling
Jaya
. It is probably the most famous one as well. I would most certainly visit this place again. If you haven't tried the
hokkien
noodles at this place, I suggest you go give it a go. You definitely won't regret it.
Restaurant rating:
8/10
Pricing:
About
RM10
per person.

*Ratings are based on

ambience

, service, value and food quality for the price you're paying. Opinions expressed are solely based on my personal experience
Map
to
Ahwa
Hokkien
mee
(directly behind the shell station at
Jalan
222)
Address:
65,
Jalan
14/48,
46100

Petaling
Jaya
,
Selangor
D.E.
Opening hour:
5.30pm-2am. Days off not fixed.
Read more...